Program engagement required from all campus users
In Summer 2018, Mount Royal removed all classroom and office single landfill bins to comply with City of Calgary bylaws banning refined paper and organics in the the landfill. Four part hallway bin sets were installed outside classrooms in line of sight to most every room, as well as in department kitchens and/or coffee areas to advance waste diversion efforts.
Please commit to placing your waste in the correct receptacles to reduce Mount Royal's environmental footprint and avoid fines.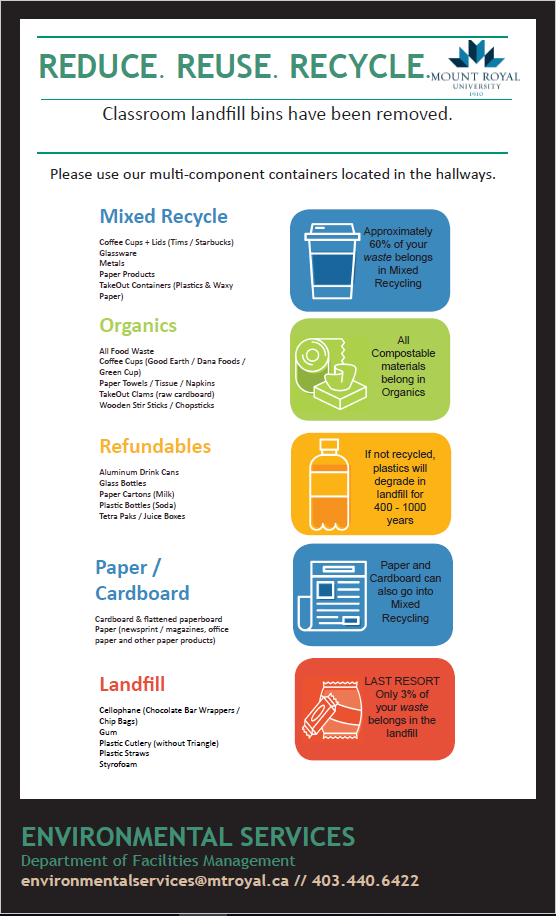 We understand that diversion directives are constantly changing and what is recyclable or compostable at home (City of Calgary's waste processing system), may not be the same as at Mount Royal. Please reach out to MRU's Environmental Services team at environmentalservices@mtroyal.ca for clarification around any waste related questions you may have.
- Mount Royal University, Environmental Services, February 2020
---