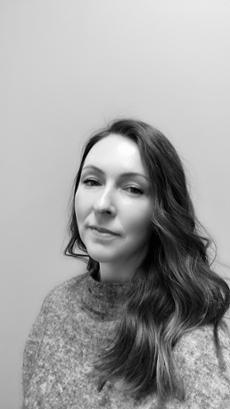 Alicia Pearson
Student Success Program Specialist
Alicia joined the Student Success team from Olds College as an Accessibility Advisor and Saitsa as a Wellness Coordinator where she developed her passion for supporting students along their academic journey. Alicia holds a Bachelor of Arts with a major in Political Science from the University of Alberta. She strives to help students meet their academic goals and have a rewarding university experience. Alicia especially enjoys working with students who are at-risk and finds great satisfaction in helping them discover their path.
In her (little) spare time she enjoys yoga, baking, and pretty much any outdoor activity (camping, cross country skiing and kayaking to name a few) as well as taking care of and being chauffeur to her 2 very active children.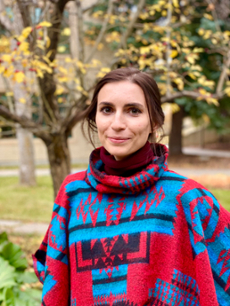 Cayley Rawlyck
Student Success Program Specialist
Cayley has been wholly devoted to the Mount Royal Community since 2012. She first entered the university through the Open Studies program and exited with a Bachelor of Arts in Sociology and English with Honours. During her studies, Cayley worked and volunteered on campus in residence and in the Office of Student Success as a peer.
Mount Royal University was her foundational anchorage in her academic career, and she is deeply grateful to be back in a student support role. She is excited at the thought of supporting others as they embark on their own individual academic pilgrimages.
She bases a huge part of her life on the values of curiosity, fun, and adventure. To unwind, she can be found watching Bravo TV, Playing Animal Crossing, or hanging out with friends.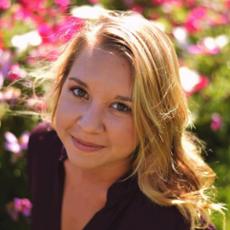 Victoria Stosky
Student Success Program Specialist
Currently on leave from the office for 2022/2023
Victoria graduated from Mount Royal's Business program with focuses in Human Resources, Social Innovation, and Entrepreneurship. She is passionate about creating positive change in her community and has several years of volunteer and work experience with various local and international nonprofit organizations. She previously worked within Mount Royal's Office of International Education as well as Admissions and Recruitment before joining the Student Success team.
Victoria has completed a certificate in Positive Psychology through Wilfrid Laurier University that has equipped her with relevant scientific and evidence-based knowledge, skills, and tools to help people thrive. She is a certified yoga teacher with a mindfulness practice that has taught her to empathize with others and strategize about self-care and wellness activities.
Victoria loves to travel and to spend time hiking and camping in the mountains or near the water. She adores her two adopted dogs and enjoys cuddling them in the mornings with a good cup of coffee.