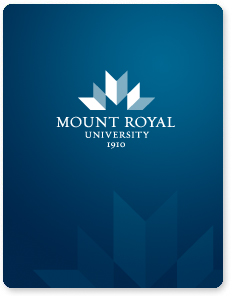 Education:
B.A., B.Ed., M.Ed. (U of Alta); Anthropology
Office: B349I
Phone: 403.440.6450
E-mail: fulmer@mtroyal.ca
Areas of Specialization:
Aboriginal North America

Aboriginal Studies - contemporary Canadian Aboriginal issues
ethnography of Aboriginal North America with special interest in the Northwest Coast, the Subarctic, the Arctic and the Great Plains

 
peoples and cultures of the circumpolar region
hunter-gatherers
linguistic anthropology with a particular focus on cross-cultural communication, discourse strategies, and business communication
anthropology of gender
urban anthropology
anthropology of art
Fredrick Ulmer teaches Anthropology 2203: Introduction to Cultural Anthropology , Anthropology 2213: Contemporary Canadian Aboriginal Issues , Anthropology 3301: Cross-cultural Communication in the Business Context , Anthropology 3313: Ethnography of the Northwest Coast , Anthropology 3331: Anthropology of Gender , Anthropology 3335: Cultures of Selected Circumpolar Peoples , Anthropology 3355: Ethnographic Survey of Aboriginal North America ; Anthropology 3361: Hunter-Gatherer Adaptations , Anthropology 3368: An Anthropology of Art , Anthropology 3379: Urban Anthropology , and Anthropology 3381: Introduction to Linguistic Anthropology .
Fredrick Ulmer is currently involved in two research projects:
The "rodeo culture" of non-professional cowboys and cowgirls in southern Alberta. The specific focus is the members of the Foothills Cowboy Association and the rodeos they sanction. Research is being carried out with a Mount Royal colleague, Carol Krol, and involves both fieldwork and archival research.
Cross-cultural communication between Canadian Aboriginal people and "others," especially Euro-Canadians in "gatekeeper" positions in mainstream institutions with whom Canadian Aboriginals come in contact in their daily lives such as teachers, social workers, and police officers.