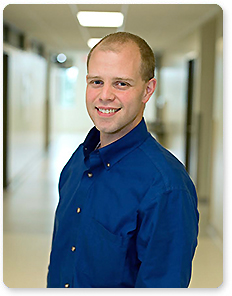 Office: B349C
Phone: 403.440.8659
Email: thaney@mtroyal.ca
Education
Ph.D. University of Oregon
M.A. Tulane University
B.A. Ripon College
Tim Haney is a Professor of Sociology and the inaugural Board of Governors Research Chair in Resilience & Sustainability. His teaching and research interests include the sociology of disaster, environmental sociology, urban sociology, and quantitative methods. He founded, and served as Director, of the Centre for Community Disaster Research (CCDR) from 2014 to 2019.
Dr. Haney's research looks at how families, neighbourhoods, and communities prepare for and respond to catastrophic events like hurricanes, floods, wildfires, and oil spills. His articles have looked at how disaster-affected residents perceive risk and experience uncertainty, how they make evacuation decisions, how disasters affect their environmental views and practices, how the social networks of affected residents change over the course of evacuation and displacement, as well as establishing best-practices for disaster research methods. His work has appeared in many leading sociology journals including Environmental Sociology, Social Science Research, The Sociological Quarterly, the Canadian Review of Sociology, and many others. His research has also attracted funding from the Social Sciences and Humanities Research Council (SSHRC) of Canada, the U.S. Department of Housing and Urban Development (HUD), and others.
Dr. Haney has been awarded the "Outstanding Scholarship" award by the MRU Faculty of Arts, a Humanitarian Award from Vigor Awards International, a "Best Article Award" from the Urban Affairs Association, and the "Champion Award" from the Students Association of Mount Royal University.
In both 2013 and 2015, Dr. Haney taught the Field School in Sociology, which took MRU students to New Orleans, Louisiana to learn about recovery from both Hurricane Katrina and the Deepwater Horizon oil spill while serving the community.
Visit Tim's webpage at: www.timhaneyphd.com
COURSES TAUGHT
The Sociology of Disaster
Environmental Sociology
Sociology of Science
Urban Sociology
Quantitative Methods and Statistics
Introduction to Social Research Methods
The Sociological Imagination
Field School in the Sociology of Disaster
SELECTED PUBLICATIONS
Haney, Timothy J. and Daran Gray-Scholz  (Forthcoming). "Flooding and the New Normal: What is the Role of Gender in Experiences of Post-Disaster Ontological Security."  Disasters.  
Gray-Scholz, Daran, Timothy J. Haney and Pam MacQuarrie  (2019). "Out of Sight, Out of Mind: Geographic and Social Predictors of Flood Risk Awareness." Risk Analysis 39(11): 2543-2558. 
Haney, Timothy J. (2019). "Move Out or Dig In? Risk Awareness and Mobility Plans in Disaster-Affected Communities." Journal of Contingencies and Crisis Management  27(3): 224-236
Haney, Timothy J. and William E. Lovekamp (2018). "On the Margins, No More: Teaching and Learning as a Core Concern of Disaster Scholarship."  International Journal of Mass Emergencies and Disasters 36(3): 208-219.  
Haney, Timothy J. (2018). "Paradise Found? The Emergence of Social Capital, Place Attachment, and Civic Engagement After Disaster." International Journal of Mass Emergencies and Disasters 36 (2): 97-119.
Boulianne, Shelley, Joanne Minaker, and Timothy J. Haney (2018). "Does Compassion Go Viral? Social Media, Caring, and the Fort McMurray Wildfire." Information, Communication, & Society 21(5): 697-711.
Haney, Timothy J. and Caroline McDonald-Harker (2017). "'The River Is Not the Same Anymore': Environmental Risk and Uncertainty in the Aftermath of the High River, Alberta Flood." Social Currents 4(6): 594-612.
Milnes, Travis and Timothy J. Haney (2017). "There's Always Winners and Losers": Traditional Masculinity, Resource Dependence, and Post-Disaster Environmental Complacency." Environmental Sociology 3(3): 260-273.
Wells, Kathryn and Timothy J. Haney (2017) "D is for Disaster: Lessons of Resilience in Children's Books." Contexts: Understanding People in their Social World 16(2): 62-64.
Barber, Kristen and Timothy J. Haney (2016). "The Experiential Gap in Disaster Research: Feminist Epistemology and the Contribution of Local Affected Researchers." Sociological Spectrum 36(2): 57-74.
Haney, Timothy J. (2015). "Factory to Faculty: Socioeconomic Difference and the Educational Experiences of University Professors." Canadian Review of Sociology 52(2): 160-686.
Haney, Timothy J. (2013) "Off to Market: Neighborhood and Individual Employment Barriers for Women in 21st Century U.S. Cities." Journal of Urban Affairs. 35(3): 303-325.
Haney, Timothy J. and Kristen Barber. (2013) "Reconciling Academic Objectivity and Subjective Trauma: The Double Consciousness of Sociologists who Experienced Hurricane Katrina." Critical Sociology. 39(1): 105-122.

Elliott, James R., Timothy J. Haney, and Petrice Sams-Abiodun. (2010) "Limits to Social Capital: Comparing Network Assistance in Two New Orleans Neighborhoods Devastated by Hurricane Katrina." The Sociological Quarterly 51(4): 624-648.
Abelev, Melissa, M. Bess Vincent, and Timothy J. Haney. (2008) "The Bottom Line: An Exercise to Help Students Understand How Inequality is Created in American Society." Teaching Sociology 36(2): 150-160.
Haney, Timothy J. (2007) "'Broken Windows' and Self-Esteem: Subjective Understandings of Neighborhood Poverty and Disorder." Social Science Research 36(3): 968-994.