Distinguished Speaker 2015
Andrea Lunsford
How We Teach Writing: Rhetoric, Literacy and Pedagogy in a Participatory Culture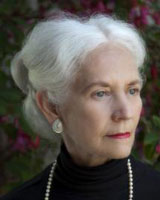 Dr. Andrea Lunsford is currently the Louise Hewlett Nixon Professor of English Emerita, Claude and Louise Rosenberg Jr. Fellow, and Former Director of the Program in Writing and Rhetoric at Stanford University.
Lunsford is author of many books and articles, including::
Everything's An Argument
Writing Matters: Rhetoric in Public and Private Lives
The Everyday Writer
Interested in learning more about Andrea Lundsford? Visit her official bio at Standford University.

Event Details
Friday, April 10, 2015
2-3 p.m.
Mount Royal University
Faculty of Arts Building
EA1031
Admission is FREE. All are welcome.
For more information about the event, please contact Sarah Banting.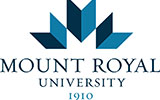 Presented in partnership with Faculty of Arts, Department of English, Bissett School of Business and Office of the Provost and Vice President, Academic.