What Would Have Happened if Anakin Skywalker had a Good Counsellor as a Youth?
What would have happened if Anakin Skywalker had a good counsellor as a youth? What if he learned to practice Positive Psychology and experience post-traumatic growth instead of post-traumatic stress from his adverse childhood experiences? Josh Lockhart will discuss Darth Vader's origin in the context of early traumatic experiences and positive psychology (or lack thereof). 
Event Details
Friday, October 4, 2019
Noon to 1:30 p.m.
Moot Court, EA1031
Faculty of Arts Building, Mount Royal University


All are welcome. No registration is required.
---
For more information, please contact Tru Kwong, Associate Professor, Department of Psychology.
---
About Josh Lockhart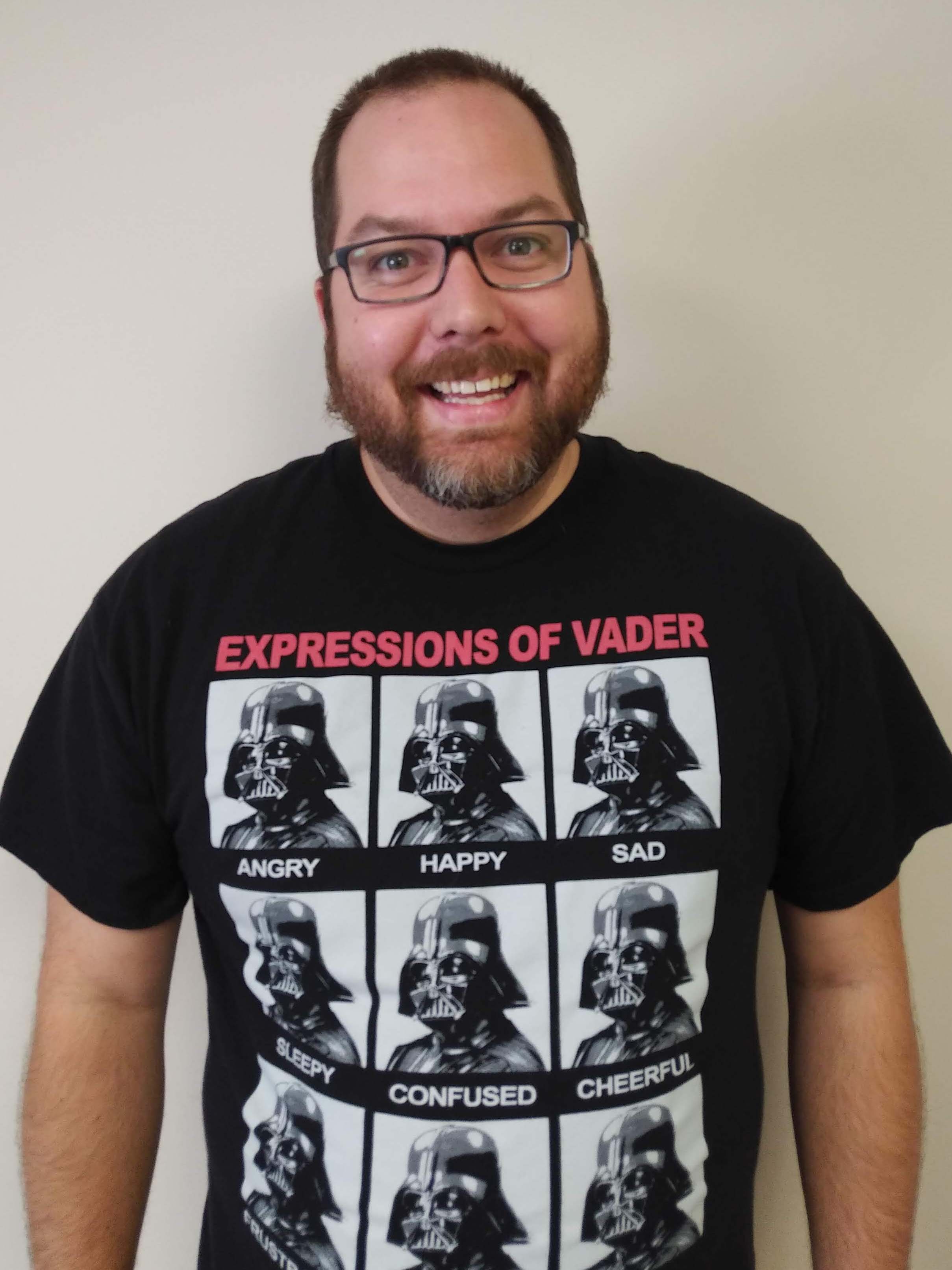 Hello fellow whovians, muggles, jedi's, and siths. My name is Josh and I am a father of three, a Canadian Certified Counsellor, an EMDR trained therapist and a Complex Care & Intervention coach. I work primarily with children and youth, and their parents, regarding anxiety, depression, attachment and trauma (single, multiple, and complex). I also have a blog, Heroes ACE, where I discuss complex trauma, a heavy topic, using heroes and villains; but also discuss if they have experienced post-traumatic stress or post-traumatic growth. Using the Adverse Childhood Experiences survey and the five pillars of Positive Psychology: Positive Emotions, Engagement, Positive Relationships, Meaning, and Accomplishment (PERMA); I research to see how our heroes, heroines, and villains have managed their childhood experiences. To learn more about Josh, visit lockhartjosh.ca or heroesace.geektherapy.com.