The Centre for Community Disaster Research will be hosting guest speaker Kristen Barber, PhD, to lecture on "Were the Women Washed Away? The Gender of Vulnerability and Resilience in Disaster." - an expert on gender inequality in disaster, and a former New Orleanian who lived through Hurricane Katrina.
Were the Women Washed Away? The Gender of Vulnerability and Resilience in Disaster.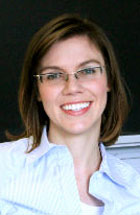 The days following Hurricane Katrina revealed to the public a stark divide in terms of vulnerability and risk to disaster. Photos of the most desperate people seeking refuge at New Orleans' Superdome, a shelter of last resort, highlighted poor African Americans as least able to escape the floodwaters and all that followed.
Gender is also an important variable shaping experiences of disaster; yet scholars often overlook the ways gender impacts both personal and group risks. Women face unique challenges in disaster preparedness, evacuation, and recovery. Poor women of color, especially single-mothers, have special needs that are not considered by emergency response organizations, leaving women and their kin to face higher rates of domestic and sexual violence, reproductive and prenatal health complications, and loss of social networks important for everyday survival.
Kristen Barber will talk about these and other issues women faced during Hurricane Katrina, advocating for disaster scholarship that both is gender sensitive and takes an intersectional approach to examining risk and resiliency.
About
Kristen Barber, PhD, is an Assistant Professor of Sociology and Faculty Affiliate in Women, Gender, and Sexuality Studies at Southern Illinois University, Carbondale.
Event Details
Date: Friday, September 25, 2015
Time: 12:30-2 p.m.
Location: Leacock Theatre, Mount Royal University
Coffee will be provided beforehand and hors d'oeuvres and conversation afterwards. We hope that you can join us for this very exciting afternoon!