Famous Five Audio Experience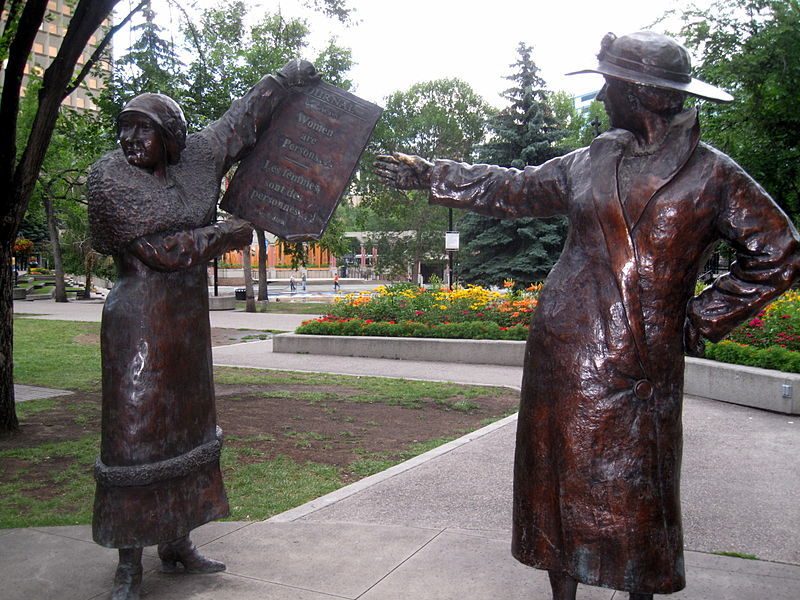 Natalie Meisner was approached this August by Critical Mass, a Calgary design firm who had been contracted by the Famous 5 foundation to make a binaural experience that would celebrate person's day. After an initial brainstorming session, the team agreed to collaborate on the project. Natalie would write the script, and consult with the sound and creative team. This was a dream project for her as it brought together two of her areas of interest: innovative directions in creative script writing and the history of women's rights in Canada. Binaural beats are recorded with equipment that mimics the human ear so that the sound is immersive. When you wear earphones and walk among the statues of the famous 5 downtown (or the one in Ottawa, for that matter) the voices of the women and the sounds of the tea party surround you, so that you can really be transported back to the moment that the women signed the petition and decided to fight the supreme court decision.

Natalie writes radio plays and audio for CBC Radio on occasion and recently began making "podplays" which are free downloadable mp3 pieces of literature that respond to certain sites in Calgary. She has been making these with her own hand held equipment, and so leaped at the chance to collaborate with a full sound team. The deadline, Critical Mass let her know was tight: the Famou5 foundation wanted the script completed and all the sound elements added in time for October 18th, to celebrate the landmark decision in 1929. She was were camping in the Rockies with her boys and so the script was written on a series of picnic tables. The script consultation meetings occurred from coffee shops where she could grab free wifi. She blasted through five drafts all before mid September to arrive

It was a rich and rewarding experience and we are all pleased with this lively piece of multimedia that could inspire the next generation to learn about the history of women and the vote in Canada. One of the things that she wanted to do was to break up the stereotype that the suffragists were all stodgy boring ladies with no sense of humor. They were often painted this way by mainstream media, and certainly the anti-suffrage cartoons are an example of this... but in reality of course they were complex, determined, and often hilarious individuals. A work like McClung's Purple Springs, for example, reveals the way that laughter and humour were often deployed as conscious-raising techniques. So one of the things that she wanted to do was to show how, although serious and momentous work was accomplished, the Pink Teas also held an element of fun and emancipatory laughter as well.
For more information on this project, please check out the website at: http://www.famou5.ca/binaural.