English Professor Wins Provincial Poetry Award

The Faculty of Arts is very pleased and proud to announce that Richard Harrison's recent book, On Not Losing my Father's Ashes in the Flood (Wolsak and Wynn Publishers Ltd) received the Stephan G. Stephansson Award for Poetry from the Writers Guild of Alberta. A multiple award-winning writer, Prof. Harrison's latest work was also shortlisted for the W.O. Mitchell City of Calgary Book Prize and the High Plains Book Award.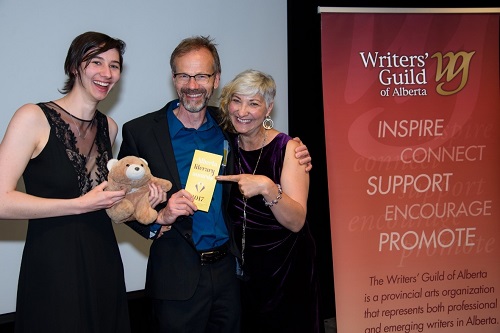 The Stephansson Award was established in 1982 in honour of Stephan G. Stephansson (1853-1927) who immigrated to Alberta and homesteaded near Markerville at the age of 36. He was considered the voice of the Icelandic immigrant community and his poetry expressed the alienation and loneliness felt by many who found themselves belonging neither to their homeland nor their newly adopted country. Considered Iceland's greatest poet since the 13th century, he was an avid reader, an ardent pacifist and a philosopher. By 1923, five volumes of his poems had been published and a sixth was published posthumously.