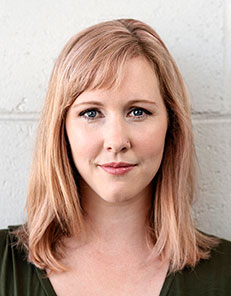 Meg Wilcox
Assistant Professor, Journalism
Meg's journalism career has taken her from Ottawa to Iqaluit to the Rockies -- and many places in between! For almost a decade, Meg worked at CBC stations across the country as a producer, newsreader and cross-platform reporter. She was a host on CBC Radio One, 2, and 3, and developed programming for CBC Music. She covered federal elections as part of the Parliamentary Press Gallery with iPolitics, and was part of the team that founded Banff Centre Radio. You can still sometimes hear her on CKUA Radio.
Meg's passion is for long-form narrative storytelling 
— 
particularly podcasting. Currently pursuing her PhD at the University of Glasgow, Meg's research looks at ways where podcasting and new forms of digital storytelling can help underserved communities and individuals tell their stories in ways that reflect their communities, their values, and their lived experience.
In 2020, Meg received a John R. Evans Leaders Fund grant from the Canada Foundation for Innovation to help build the school's new 
Community Podcast Initiative
, where she is a co-director. She was also named one of 
Avenue Magazine's 40 under 40
. Her first book,
The New Journalist's Guide to Freelancing: Building Your Career 
in the New Media Landscape, is out now through Broadview Press.