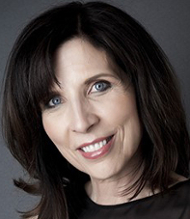 D. Gaye Watson Warthe
Academic Title: Associate Professor
Administrative Title: Associate Dean, Teaching and Learning - Faculty of Health, Community and Education
Degrees
PhD University of Calgary, 2011
MSW University of Calgary, 1988
BSW University of Calgary, 1981
Phone: 403.440.6441
Email: gwarthe@mtroyal.ca
Dr. Gaye Watson Warthe, RSW, is the Associate Dean in the Faculty of Health, Community and Education at Mount Royal University (MRU) in Calgary. In 2018, Gaye was recognized by the Alberta Government for her innovative contributions to family violence prevention. Gaye is the principle investigator on a dating violence prevention project, a multi-year dating violence incidence and prevalence study, and a study to explore men's experiences of dating violence in post-secondary. Gaye is the President of the board of Alberta Council of Women's Shelters and a past board member with Discovery House, RESOLVE Alberta and SHIFT.
Areas of Instruction 
Dating, domestic and sexual violence

Social work practice

Community development

Social work groups
Areas of Scholarship 
Assessment and intervention

Dating, domestic and sexual violence

Prevention

Social work education

Disaster preparedness
Selected Publications 
Kostouros, P., & Warthe, D.G. (2020). Protocols and practices in emergency evacuation of women fleeing abuse. Greenwich Social Work Review, 1(1), 1-10.
Warthe, D. G. Dating, domestic and sexual violence policies and education for post-secondary institutions. Research and Education for Solutions to Violence and Abuse RESOLVE News, 19(2), 5.
Kostouros, P., Warthe, D.G., Carter-Snell, C. Impacting a campus community when students step up. Communique (Vol. 17(1) pp. 31 – 33).
Kostouros, P., Warthe, D.G., Carter-Snell, C., Burnett, C. Stepping Up: A focus on facilitator development. Journal of Student Affairs Research and Practice (Vol. 53(2) pp. 218-229). doi:10.1080/19496591.2016.1143831
Selected Presentations 
Pauls, M., Warthe, D. G., Winterdyk, J. Preventing domestic violence: An international overview Crime Prevention: International Perspectives, Issues and Trends.
Relevant Community Service 
President of the Board, Alberta Council of Women's Shelters

Member, Registration Committee, Alberta College of Social Workers

Board Member, Discovery House Family Violence Prevention Society, 2006-2016

Steering Committee Member, RESOLVE Alberta, 2006-2018

Advisory Committee, SHIFT - The Project to End Domestic Violence, 2020-2014