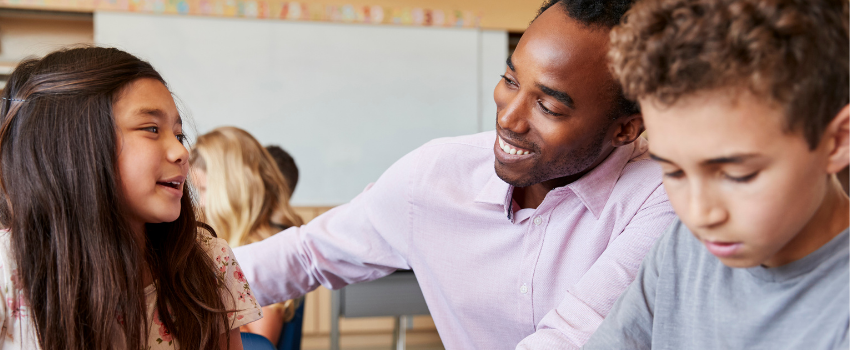 Bachelor of Child Studies
With a progressive approach to studies that focus on children and youth, Mount Royal University's distinctive program emphasizes experiential learning in early learning and child and youth care. The program provides a theoretical foundation and valuable hands-on learning opportunities in and outside the classroom. Going beyond traditional program offerings, the Bachelor of Child Studies focuses on creating experienced, well-rounded graduates who are prepared to become strong advocates for children, youth and families or pursue further education at a graduate school level. Mount Royal University is proud to deliver the only Bachelor of Child Studies degree in Western Canada.
Specialize in one of the two majors listed below, with each stream offering current perspectives that emphasize collaboration and community leadership skills. The Bachelor of Child of Studies equips students with a combination of theory and practical skills to pay it forward by making a difference in the lives of children or youth as an educator, mentor, leader or counsellor.
Majors
You must apply to one of the following majors on your initial application:
Child and Youth Care Counsellor
Make a difference in the lives of children and youth 8 to 18-years-old and their families made vulnerable by systems and institutions. Learn the skills of counselling and advocacy in working with children and youth. Gain knowledge and experience in areas such as relational practice, child and adolescent development, mental health, and assessment and intervention strategies.


Early Learning and Child Care
Develop a holistic understanding of early childhood education and care from birth to 12-years-old. Learn through classroom instruction and practical work experience with children, families and professionals in community settings. Gain knowledge and experience in child development, planning responsive learning environments, curriculum and program design, and advocacy.



---
Child Development Lab
The Bachelor of Child Studies (BCST) offers a progressive approach to studies that focuses on children and youth. Mount Royal University's distinctive program emphasizes experiential learning in early learning and child and youth care.
Experiential learning is an essential component of the BCST. The Child Development Lab (CDL) is a vibrant experiential learning space where students and faculty can explore the child/youth setting. Through simulation and experiential learning, students can practice in a way that allows them to observe, reflect and develop their skills and theoretical knowledge. Learn more.
---
India Field School
Since 2012, a group of MRU students and faculty from across the university — the majority includes journalism, public relations, child studies and social work — have travelled bi-annually to India as part of an international field school project.
During your stay in Haridwar, India, students work in project teams to complete assignments on various aspects of life at the Ashram. 
The 24 days in India include staying at Sri Ram Ashram and our partner university, lessons in Yoga, Punjabi and Hindi dancing, and cultural visits to:
The Taj Mahal
The Golden Temple
The mountain city of Dharamsala
The Hindu holy city of Haridwar on the River Ganges
India's historic capital city: New Delhi
Sri Ram Ashram was founded in 1984 by Baba Hari Dass, who dreamed of creating a home for orphaned and abandoned children. The ashram has been, and remains, home to children of all ages. The ashram staff and its supporters ensure the children have a safe place to grow up while providing a range of supports, including a school and a clinic that is also open to children in nearby villages.

(Being at the ashram is) "Such an eye-opening experience. The ashram is not just about travelling, it's the people, the connections, and everything that goes around it. It's an incredible experience that you can't get anywhere else in the world." (source: 2014 student participant)
Detailed program and budget documents and India Field School Guide application procedures.