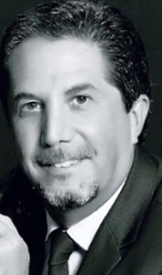 Aldo Bruccoleri
Instructor                                                                                                                                    
Degrees:
PhD Environmental Physical Chemistry, University of Calgary                                                                       
BSc Chemistry, McGill University
Bachelor of Education. Secondary High School Sciences
Office: B233 Cubicle 3
Phone: 403.440.6347
E-mail: abruccoleri@mtroyal.ca
Dr. Aldo Bruccoleri joined the Department of Chemistry and Physics at MRU in 2022 as an instructor.
Prior to coming to MRU, Aldo was a senior research scientist at Sun Chemical Corporation, adjunct professor at Loma Linda University (Faculty of Medicine, a Blue Zones project) and a chemistry teacher with the Calgary Board of Education. He has taught undergraduate and graduate courses in chemistry and physics, and in 2017 received the Lieutenant Governor of Alberta Award in Education for studies relating environmental factors (epigenetics) and intergenerational trauma in residential school survivors.
Research Focus: Functional pigments for cosmetics, food colouring and health
Dr. Bruccoleri's research interests have been focused on the development of novel nontoxic environmentally sustainable functional pigments for cosmetics, food colouring and health applications.   
A Few Selected Research Contributions
Mishra MK, Wang J, Mirzaei R, Chan R, Melo H, Zhang P, Ling CC, Bruccoleri A, Tang L, Yong VW. (2022) A Distinct Hibiscus sabdariffa Extract Prevents Iron Neurotoxicity, a Driver of Multiple Sclerosis Pathology, Cells. 2022 Jan 27;11(3):440.
Aldo Bruccoleri, Juanita Parris, Richard Durand, Terry Best (2019/2022) Patent, WO2019216961A1, Sun Chemical Corporation, Actinic radiation curable compositions including semiconductor metal oxide materials.
Mathew, M., Biro, D., Bruccoleri, A. (2019) Patent WO2019139948A1 Sun Chemical Corporation, Group IV metal chelates and their use in radiation curable ink and coating compositions
Aldo Bruccoleri invited speaker at the Calgary City Teacher's Convention (CCTC 2019), Environmental factors that influence health, learning, and the mitigation of emotional trauma: Implications for intergenerational trauma and First Nations residential school survivors.
Aldo Bruccoleri, AIDS Res Hum Retroviruses, 29(1):4-12. Positional Adaptability in the Design of Mutation-Resistant Nonnucleoside HIV-1 Reverse Transcriptase Inhibitors: A Supramolecular Perspective – Note: pigment studies are being extended to investigate Covid-19 inhibition
Gamble, D., Bruccoleri, A., (2016) J Environ Sci Health B. 2016 Aug 2;51(8):571-577.  Pesticide regulations for agriculture: Chemically flawed regulatory practice – Note: Novel 3D ink membranes are being investigated as potential xenobiotic filters to treat wastewater and soil.