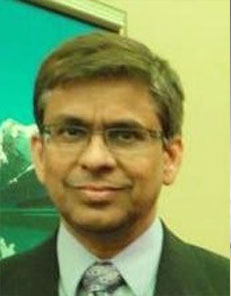 Qasim Syed
Degrees:
PhD University of Calgary
M.Sc. University of Calgary
M.Sc. University of Karachi
B.Sc. Hon. University of Karachi
Position: Associate Professor
Office: B276G
Phone: 403.440.6071
E-mail: qsyed@mtroyal.ca
Qasim Syed is an Associate Professor in the Department of Chemistry and Physics. He has served in various roles, including Associate Dean in the Faculty of Science and Technology (FST) at Mount Royal University. He is also a 2010-2011 Nexen Scholar of Teaching and Learning, and a former Vice President (2008-2012) of the Mount Royal Faculty Association (MRFA). He has also served on numerous committees. Currently, he is serving on the Bargaining Communications Committee of the MRFA, and Faculty Development Committee for the FST.   
Qasim is passionate about teaching physics and has taught a variety of physics courses at Mount Royal to science, engineering, aviation, ITESM and academic upgrading students. He has taught courses in a wide range of areas such as optics and acoustics, electricity and magnetism, mechanics, and modern physics. He is also a recipient of several awards including two PanCanadian Educational Technology Faculty Awards, the ADC Fellowship in Teaching Excellence (FITE) and Mount Royal Teaching and Learning Innovation Grant. In research, Qasim has a diversified experience and had done research in various areas like atmospheric physics, lidar, solar energy, and science teaching. His current interests include the scholarship of teaching and learning, and effective use of technology in the classroom. Qasim has published articles in a variety of journals, more recently in The Physics Teacher, publication of the American Association of Physics Teachers.
Qasim's long standing dedication to Mount Royal is due to its emphasis on providing personalized learning and its commitment to a quality teaching and learning environment.