Environmental Science Career Trends
Karlee Bendera, B.Sc. Environmental Science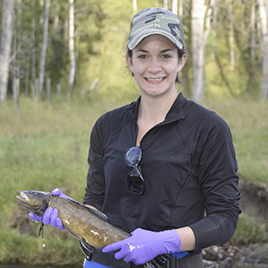 "Before MRU, I had struggled for a long time attempting to locate a program that was right for me. After my very first environmental science class, I knew that I had finally found the right one. The small class sizes allowed for more personal relationships to develop, which allowed me to feel more comfortable asking and answering questions. My program felt more like a community of close friends and family. People that, going forward in my career, I can still reach out to for help. This program taught me the fundamentals of field work, report writing, regulatory management, and professional development, which I use daily in my career. Not only did this program teach me facts, methods, and equations relating to environmental science, but it provided me with the tools to expand my knowledge, skills and to grow as an environmental professional."
Glenn Harashym, B.Sc. Environmental Science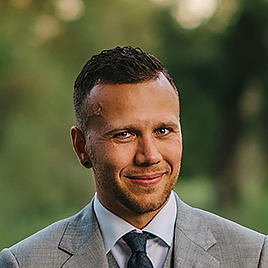 When I chose the Bachelor of Science - Environmental Science degree from Mount Royal University I did so because I knew I was passionate about the environment but was unsure of the exact career path that was right for me. Now that I have graduated the program I am most grateful for the care and thought that the staff put into making something applicable and relevant for their students. Their focus on teaching objective problem solving for environmental issues in our region and the world was invaluable. It has given me an outlook that has shaped me positively as an individual and a professional. Additionally, their small class sizes and work terms were paramount in creating applicable workplace skills, a thorough understanding of the industry and networks that have been essential in my career. My employers have always been impressed with how much I understand concepts before doing something new for the first time.