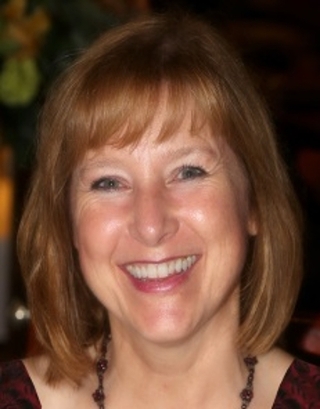 Lynn Moorman, PhD
Position: Professor
Office: B248 L
Phone: 403-440-5026
Fax: 403-440-6333
E-mail: lmoorman@mtroyal.ca

Courses / Main areas of instruction at MRU: Geographic Information Systems (GIS), Geospatial Innovation, Geomorphology
Main areas of scholarly interest and/or expertise: Lynn explores spatial literacy and how people think in a geographic sense. This combines her interest in both education and geography, and includes perspectives into the fields of pedagogy, cognitive science, educational technology, digital geography and spatial thinking.

Degrees:
PhD, University of British Columbia
MSc, University of Calgary
BSc (Hons), University of Calgary

Education: Lynn's focus in her undergraduate and Masters degree was physical geography (geomorphology, Quaternary Geology), and spatial analysis (GIS, cartography, remote sensing). She completed these degrees in the Department of Geography at the University of Calgary, supported by the Natural Science and Engineering Research Council (NSERC). Her interest in how people learn and interpret geographic information and use geographic technologies led her to pursue a PhD integrating geography and education at UBCO. This work was supported by the Killam Foundation, Social Science and Humanities Research Council (SSHRC) and the Canadian Institute of Geomatics.

Current work and research interests: Lynn teaches in the Department of Earth and Environmental Sciences and in the Department of General Education, providing courses in spatial analysis, physical geography, and scientific literacy. Her research integrates these disciplines, looking at geospatial literacy and the practice of geographic education. She explores the role of geospatial technologies in the construction of people's geographic skills, knowledge, and sense of place. Current work includes the application of Digital Earth to scientific research via the medium of visualization walls, facilitation of geospatial data collection for citizen science applications, and understanding user requirements for effective learning with Digital Earth technologies.

At Mount Royal University, Lynn also serves as a Research Development Officer with the Office of Research, Scholarship, and Community Engagement.

Community Service/Research Interests: Lynn continues to be an active member in the local geospatial community, having served on the Board of Directors of the Alberta Geomatics Group for several years (Membership Chair, Public Relations Chair, and Education Director), the University of Calgary Masters of GIS Steering Committee, and the Centre for Leadership in Learning. She currently is a member of the SAIT Advisory Council for the Applied GIS Degree, a Board member of the Canadian GeoAlliance. the Post-Secondary Representative for Canadian Geographic Education, and a Governor of the Royal Canadian Geographical Society.