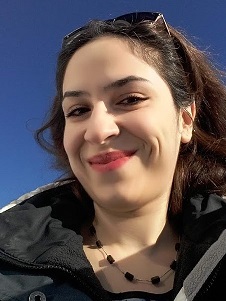 Yasaman Amannejad
Position: Assistant Professor

Office: B170 H
Phone: 403.440.5041
E-mail: yamannejad@mtroyal.ca
Website: http://www.mru.ca/amannejad
Education
PhD in Software Engineering, University of Calgary, Calgary, Canada (2017)
MSc in Computer Information Technology, Amirkabir University of Technology, Tehran, Iran (2011)
BSc in Computer Information Technology, Amirkabir University of Technology, Tehran, Iran (2008)
Yasaman Amannejad received her Bachelor and Master degrees in Computer Information Technology from the Amirkabir University of Technology (Tehran Polytechnic), Tehran, Iran, in 2008 and 2011, respectively. Before starting her PhD studies, Yasaman was working in industry as a Software Engineer for over 4 years. Yasaman earned her PhD degree in 2017 from the University of Calgary, Canada, where she continued her research as a postdoctoral fellow during 2017/18.
Prior to joining MRU, Yasaman had over 4 years of teaching experience in Canadian post-secondary schools, teaching software engineering courses. Yasaman incorporates her knowledge from industry into her courses to create realistic examples and projects. She enjoys teaching and always tries to spark the motivation that the students need to learn and engage in the journey of learning and discovery. Her outstanding teaching performance has been recognized by several teaching awards that she has received.
Yasaman joined the Department of Mathematics and Computing at Mount Royal University in 2018. Her research focus are machine learning and cloud-based big data processing. Yasaman enjoys practical researches and works toward building applications and techniques that help the world process data faster and in a more secure way. Yasaman enjoys teaching, research, and services involved in her academic career!