Department of Mathematics and Computing
The Department of Mathematics and Computing houses the disciplines of:
Computer Science
Computer Information Systems
Mathematics
Statistics
The department also houses programs, several majors and minors in both Computing and Mathematics. Be a part of building the future - consider a program in Math and/or Computing.
News
Mathematics professor  Pamini Thangarajah honoured with the 3M National Teaching Fellowship
Pamini Thangarajah is known for her innovative approaches, kindness and inclusion
Read the full story here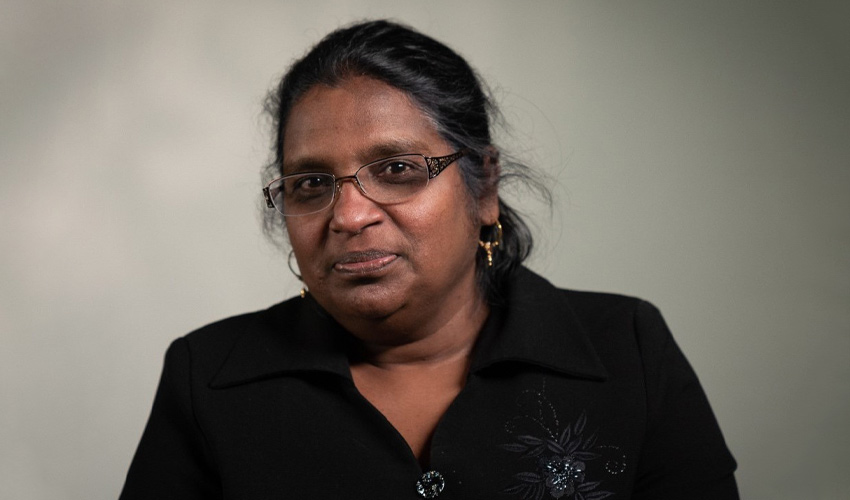 ---
Congratulations to 2019 Showcase Showdown finalists and award winners!
The Showcase Showdown is a demo day designed to inspire and celebrate the ideas and creations of Mount Royal's makers and builders from the Computer Information System Program. This year, 7 teams compete in the final to receive one of the 4 cash prizes. Read more about this event and see the photos.
2019 Finalists and award winners
#
Students
Project
Prize
1
Coulton Fraser
Phonetic Translator

The Most Exciting Build prize -

$1,500

2
Hamid Hemani
IoT Reeal-Time Hardware Contro
3
Terrence Plunkett
MRU Class Monitor

The Judge's Choice prize -

$500

4
Brett Miller, David Contreras, Raj Dutta
This or That
5
Giohanny Moros, Mike Walker, Erl John
Coin-Remmit

The People's Choice prize -

$500

6
Brandon Chan, Leris Arandia, Jamie Wong, Peter Morrison
Mentor-ship Community
7
Roli Edema-Omatseye
STEMgem

The Most Promising Idea prize -

$1,500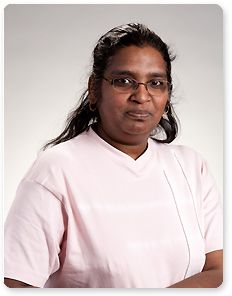 Congratulations to Pamini Thangarajah, the recipient of the Distinguished Faculty Award in 2018
Pamini has been described as "a driving force of post-secondary mathematics education in the province." She has led the development of Mount Royal's minor in mathematics for elementary education, among others, and work to promote science, technology, engineering and mathematics (STEM) fields to girls of all ages around the world.
The impact of Pamini's passion for mathematics is far reaching. Pamini's work can be found in the courses taught at MRU but in K-12 schools as well. Her contributions to the professional development of mathematics teachers and foundational textbooks have made her an integral collaborator in provincial education. She has also been asked to speak at international conferences on educational issues in mathematics, computational mathematics, computational geometry, and statistics. See the full story and all recipients of the Employee Award.
Spotlight: Why Computing & Mathematics?
Spotlight features our exciting professors in action demonstrating the importance of computing and mathematics.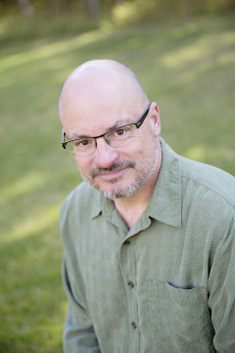 Alan Fedoruk has an extensive background in both computer science and computer information. You can find out more of what he does and why he chosen a career in environmental science
Computing and Mathematics in the Community
Over the summer we have upgraded the workstations in three of our computer labs, B107, B215 and B162, with dual monitors. Students learning programming and web development will have twice the screen real estate to work on!
Funding for these upgrades was provided by MRU's capital funding and the monitors were installed by Mathematics and Computing Instructional Assistants, Jordan Pratt and Steve Kalmar.