The FST EDI committee has undergone a name change to the FST IDEA committee - why?


 
Through our work with students, staff, and faculty, our committee has learned that Accessibility is crucial to putting EDI into action. As such, we decided as a committee that it is a necessary action to include Accessibility, not just in our committee's title, but in our mission, purpose, and work plan, to inform our work going forward. While many can talk about the value of equity, diversity, and inclusion in academia and our workplace, when EDI is implemented with accessibility closely in mind, we can go beyond "talking the talk" and move into action that creates measurable change on campus and off. 
 
For example, Aera Ladell, a dedicated IDEA committee member, and BSc. student, presented her Disinvisibility campaign to Faculty Council, focusing on the need for accessible spaces and mobility throughout the Science Wing, a great case for the action needed to support accessibility on campus. Related, our Access and Inclusion department also drew attention to International day of Persons with Disabilities (yearly on Dec 3). Additionally, Dr. Mahadeo Sukhai (Research Days 2022 keynote speaker) also highlights accessibility as integral to the work and success of EDI.

With Accessibility informing our work going forward, our committee has updated our goals and actions items to focus on: 
Building a Faculty that is diverse, inclusive, equitable, and accessible

Creating an environment to promote employee and student success in FST

Promote inclusivity, diversity, equity, and accessibility in teaching, research, scholarship, and community engagement activities

Ensure accountability for inclusion, diversity, equity, and accessibility efforts in FST

Support and advocate for data-informed and evidence-based decision making
The IDEA committee plans to engage with all faculty, staff, and students encouraging feedback on our goals and action items in support of each. 
Close your eyes and imagine what it takes to become a Scientist. Maybe it's spending years at postsecondary institutions, becoming fluent in R or Python, conducting double-blind studies, and a history of breaking at least a couple of beakers. Now think about what first drew you to science. Maybe it all started with innocent questions like: Where do birds go during winter? If dinosaurs were so big and cool, why did they die? How can a tree be a hundred years old? A commonality with all budding new Scientists, is the wonder and awe of the land and animals around them.
Common Ground: Learning from the Land (BIOL 3201) is part of MRU's journey to decolonize our curriculum. This block course (August - September 2022), was the result of a Fall 2018 group project with Harley Bastien, a Piikani knowledge keeper, and various MRU faculty members, including Khatija Westbrook (HPED), Charles Hepler (COMP SCI), Melanie Rathburn (BIOL), Dorothy Hill (BIOL), and Carol Armstrong (BIOL), who became the course instructor. Common Ground was designed to be the bridge between Western and Indigenous scientists, providing students with experiential learning at Tipi camp, on the traditional territory of the Piikani people adjacent to the Old Man River. This course provided a different perspective on what science is, and who scientists are. The 'classroom' took place on two nature walks - one with Harley from the point of view of an Indigenous scientist, and the other with Alexandria Farmer (BIOL), a Western-trained scientist - and then students were asked to find the common ground between these two perspectives.
BIOL 3201 students share their experiences:
Santina Duarte - Biology major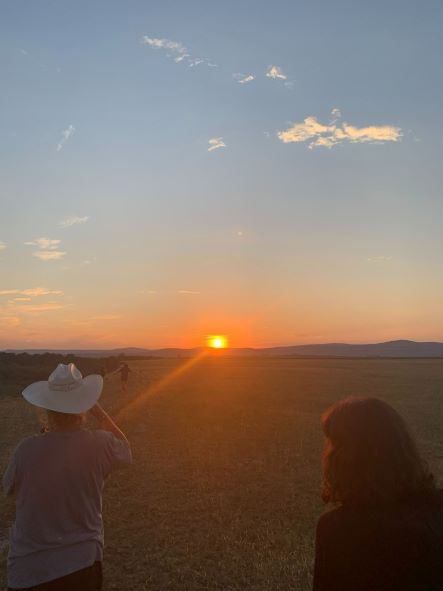 On the last night, we walked along the top of the valley and saw the tipi camp and river from above. We also looked at tipi circles, beavers in the river below and native plant species found in the field. I was joking with Alex Farmer (seen on the left in the white cowboy hat) that this picture, in particular, should be her entrance to be the stampede princess this year.
What made you sign up for the course?
I originally signed up for this course because I thought it would be an easy 3 credits I could get while camping. I was excited to experience new things, but I don't think I expected it to be as impactful of an experience as it was.
What did you enjoy the most? 
I think I enjoyed connecting with my peers the most. After years of online classes and lockdowns, I didn't realize how much I missed talking to my peers. I can genuinely say that Tipi Camp was the first time in almost three years that I have made new friends in my program and have just relaxed. The content itself was intriguing, and I loved camping, but I think what I will always remember is the experiences my peers and I had together. I probably won't remember our time journaling, or the essay prompts we were given on campus. However, I will always remember sitting in a field, staring up at the stars with my classmates and my professors, just talking about life and everything around us. That, to me, is a core memory that will always resonate with me when I look back to my time at Tipi Camp.
What was my biggest learning moment?
I think the biggest learning moment was one night after dinner, we sat down with our cook Joyce, and we all smudged while she said a prayer for us in Blackfoot. Listening to Joyce speak in Blackfoot was absolutely mesmerizing to me to see as I think it was the first time, I had ever heard anyone speak a First Nations language fluently. It was eye-opening for me as someone who was born and raised in Calgary and had never heard the Blackfoot language spoken before. Hearing Joyce really opened my mind for the rest of the week and was a good reminder just to observe and take in my surroundings to really learn from the land rather than learn about the land. I think I learned a lot from that night with Joyce because I realized that we are missing so much knowledge from Native communities due to everything that has happened in the past, and it really inspired me to embrace indigenous knowledge as a stepping stone into scientific knowledge.
Stephanie Koter - 4th year Biology major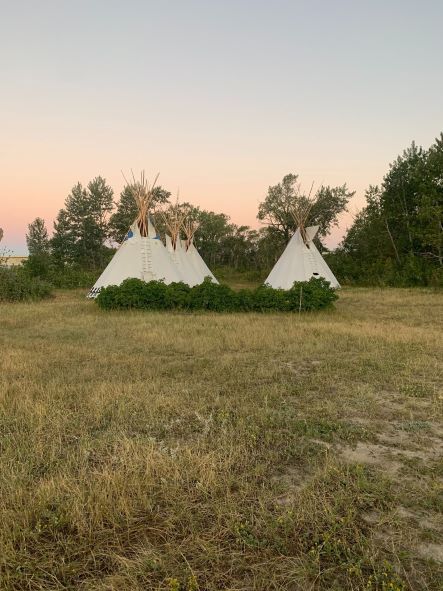 These were the tipis our class stayed in, they each fit around 6-8 people comfortably. This picture was taken first thing in the morning when almost everyone was still sleeping, and the sun was rising.
What made you sign up for the course?
I initially signed up for the Common Ground course as it was the first course I had seen that offered an Indigenous scientific perspective. I had taken courses in the past that focused on Indigenous history, identities, and colonization, but they tended to use a "Westernized" approach to learning - we would read the literature and submit our opinions through term papers. With this in mind, the fieldwork aspect of Common Ground and the ability to learn interactively from an Indigenous elder really stood out to me. This is also what I enjoyed most about the course.
What did you enjoy the most? What was my biggest learning moment?
It was a truly thought-provoking experience, and I had several "ah ha!" moments while listening to Harley discuss Indigenous science. One moment in particular, where Harley spoke on how science wasn't capable of creating trees, still sits with me as one of the biggest learning moments. While my immediate reaction was "of course it can, it's science!", I quickly realized I had missed the point of his speech. Indigenous science doesn't only take into account the practical methodology of science, but the spiritual energy behind the world around us. 
I am in my fourth year of a Biology major and of all the courses I have taken, Common Ground is one of the few that has truly left an impression on me. It has broadened how I perceive science as a discipline and a community.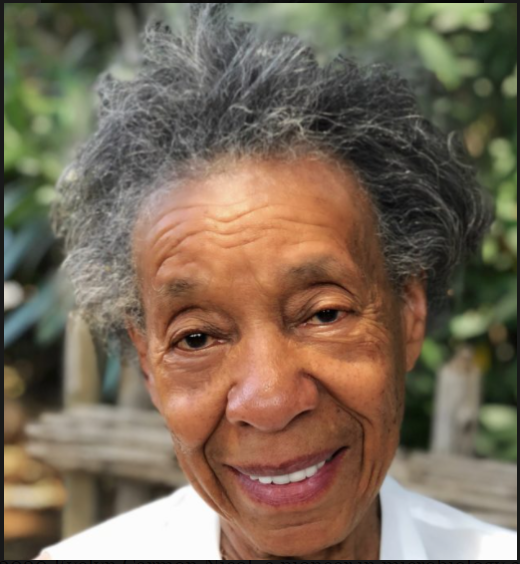 Evelyn Nicol
Evelyn Nicol (1930-2020) is considered a pioneer within the fields of immunology and microbiology. She was the first scientist to successfully isolate Herpes zoster virus using amniotic cells in tissue cuture. Later in her career she became one of the first African Americans to be awarded a microbiology patent - relating to her work on urokinase (which is used to dissolve blood clots) production methods.
Get to know your colleagues and students, including their choices, challenges, and unique facts about their lives on and off campus - we are more than our roles at MRU and everyone has a story to share.
Dr. Lydia Chiasson (she/her)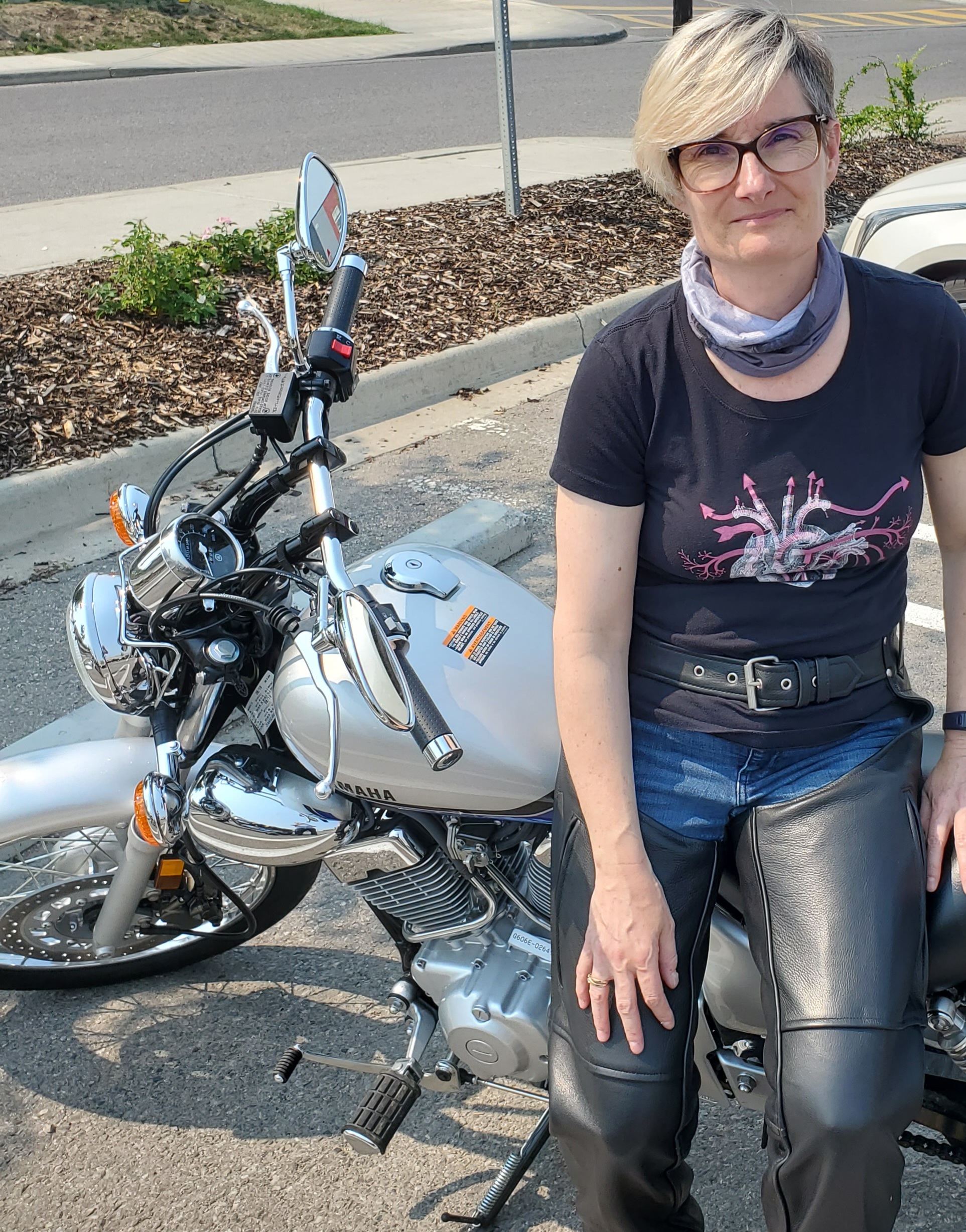 Tell us a bit about yourself! 
I studied fish physiology (effects of heavy metals/cadmium on rainbow trout) for my Undergraduate Honours Project (Wilfrid Laurier University) and my Master's degree (McMaster University) but then switched gears to study my passion...bats! For my PhD (University of Calgary), I studied the ontogeny of thermoregulation in big brown bats.
What is the best part about being in your position? 
I am a self-professed "lab rat" so the best part about being in my position as a laboratory instructor at MRU is teaching in labs. I get to share my passion for science/biology with my students everyday and sneak in tidbits about bats whenever I can.
What is the most challenging part about being in your position? 
The most challenging part about being in my position is seeing students struggle with the material and trying to convey to them the level of commitment and hard work that is necessary for them to succeed, especially in the more challenging courses in Human Anatomy and Physiology.
What's a little known fact about you? 
My all-time favorite bat is the fishing bat. I had the opportunity to catch these bats while helping Dr. Brock Fenton (from York University at the time) and his students do a bat study in Belize. I have also travelled to South Africa and Costa Rica to catch bats.
What great EDI initiatives, podcasts, stories, ideas etc. would you recommend our MRU community hear about or engage with? 
A great EDI initiative that I would recommend our MRU community to engage with is this Newsletter. The EDI Newsletter Committee is excited to share Spotlights, Cultural Education, EDI Quotes, work being done by the FST EDI Committee, etc. This is an excellent resource for our MRU community!
Dr. Jon Mee (he/him)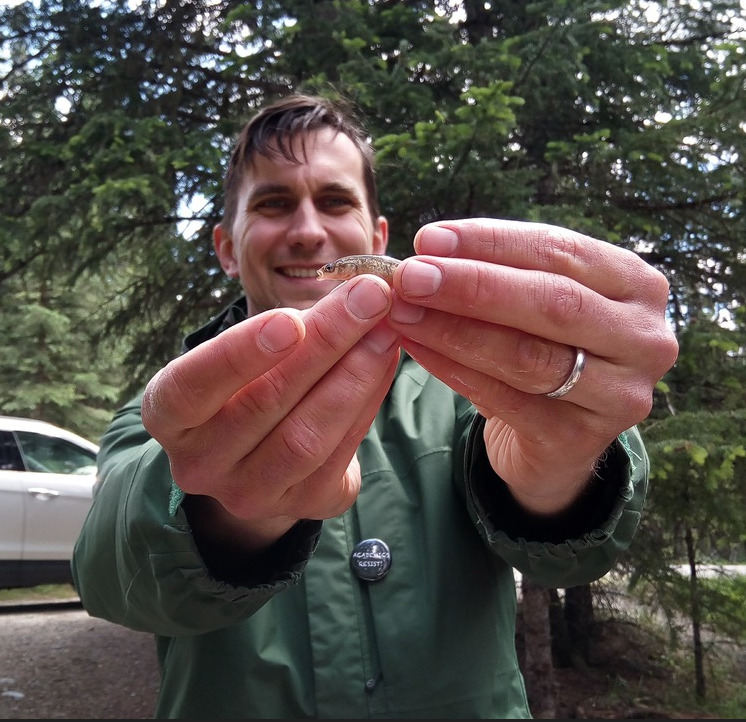 Tell us a bit about yourself! 
I'm an evolutionary biologist. I study fish. My research projects are focused on understanding how genes and the environment affect traits.
What is the best part about being in your position? 
The students! I love teaching about biology, and specifically about evolution. Also, I love that I get to do research.
What is the most challenging part about being in your position? 
The marking! Also, so many emails...
What's a little known fact about you? 
I am an open book and have nothing to hide! Also, I'm very into playing rugby.
What great EDI initiatives, podcasts, stories, ideas etc. would you recommend our MRU community hear about or engage with?
I highly recommend reading Angela Saini's "Superior"
Melissa Cruz (she/her)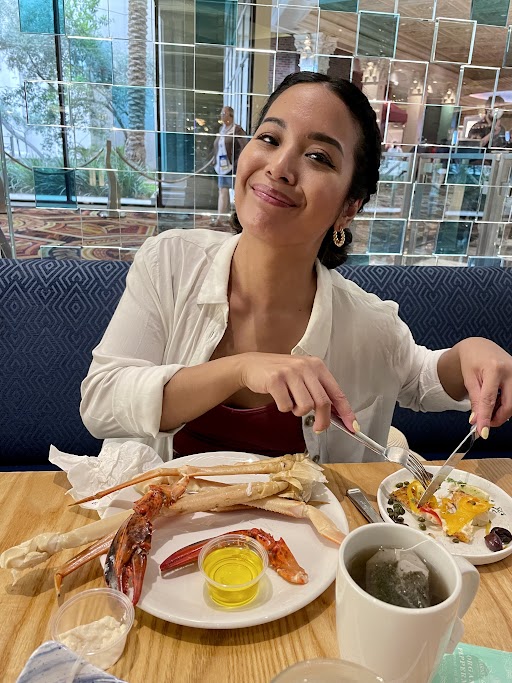 Tell us a bit about yourself! 
I'm the lab technologist for anatomy and physiology. I have a MSc Biology, where I functionally characterized insect transport proteins in frog eggs. Before that, my BSc Zoology thesis was on how frogs use their skin to help excrete nitrogen waste.
What is the best part about being in your position? 
I am lucky to work with such a great supportive group in Biology. I know I can count on my people for a good vent or to laugh with when I need it most.
What is the most challenging part about being in your position? 
As much as I prefer to stay busy, there are days I feel as if I'm pulled in every direction all at once.
What's a little known fact about you? 
I teach a strength training fitness class called Group Power at the YMCA. Exercising is hard, so I do my best to encourage and entertain my class as much as possible... which usually means poking fun at myself. Whatever it takes to gain a smile through the struggle!
What great EDI initiatives, podcasts, stories, ideas etc. would you recommend our MRU community hear about or engage with? 
I'm looking forward to this newsletter's podcast and book recommendations. I learned a lot about Canada's "melting pot" listening to The Secret Life of Canada.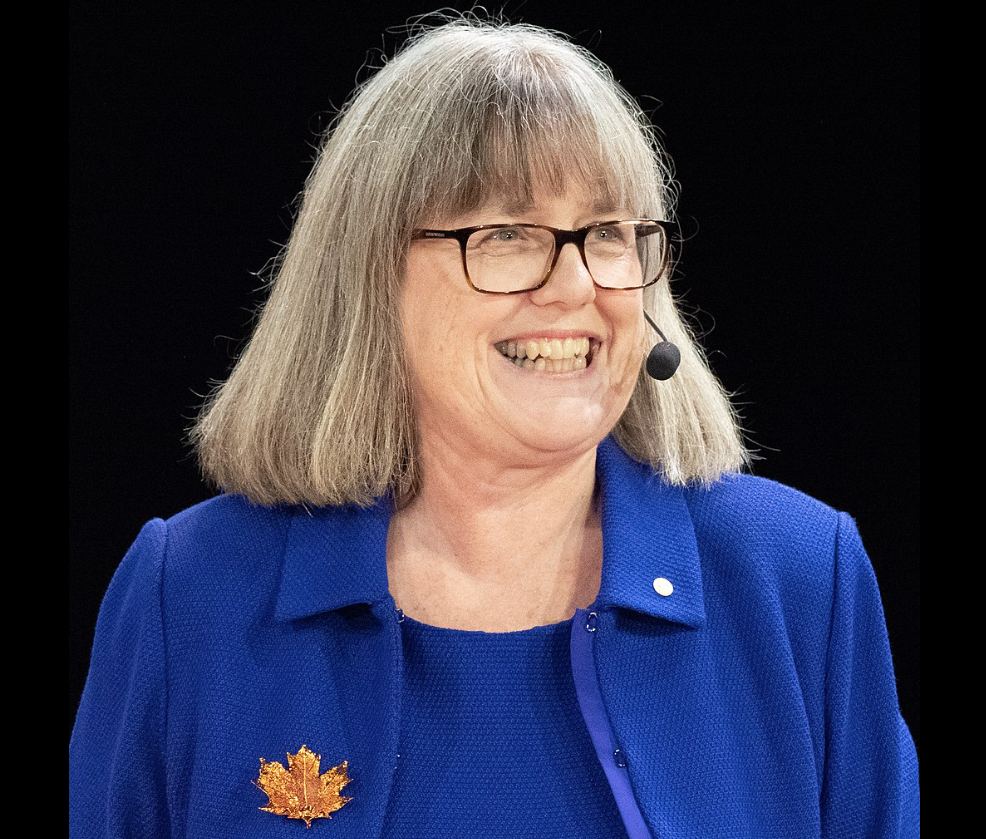 Dr. Donna Strickland
Dr. Strickland is a Canadian physicist and was awarded the Nobel Prize in Physics in 2018 (with Gérard Mourou) for the practical implementation of chirped pulse amplification. She is currenty a professor at the University of Waterloo in Ontario. 
Robin Wall Kimmerer is a botanist, Indigenous ecology professor, and a world-renowned author (and you can catch her in the
Bryology
episode of Ologies!) and has delved into the overlap between science and her culture (she is a member of the Citizen Potawatomi Nation). In Braiding Sweetgrass she shares a nuanced exploration on how plants and animals are our oldest teachers - and that acknowledgement of the relationships between the living world and ourselves is required as we move towards a future based on reciprocity rather than exploitation. The lyrical prose made this book unforgettable, and we highly recommend listening to the audiobook, which Kimmerer narrates herself.
Silvia Moreno-Garcia is an author that we recently discovered, and are rapidly consuming her back catalogue (Mexican Gothic is a stunner as well!). For this issue we are recommending Gods of Jade and Shadow, a fantastical tale set in Mexico in the 1920s. Cassiopeia Tun unlocks a chest in her grandfather's house, accidentally brings the Mayan god of death back to life, and then accompanies him on his journey to reclaim his throne from his brother in the underworld. This is an lush and imaginative novel that we couldn't put down.
Trigger warnings:
domestic abuse, animal death, death of a parent (mentioned), physical violence, colourism, self-harm, misogyny
Neuroendocrinology (SEX & GENDER) Pt 1 and 2 with Daniel Pfau
Humourist and science correspondent Alie Ward hosts
Ologies podcast
, and boy howdy she did it again with another funny and insightful episode where she asks smart people stupid questions. Questions like What is the difference between biological sex and gender? How many genders are there and what do they all mean? Do animals in the wild exhibit queer behavior? What happens if we don't resonate with the gender we were assigned at birth? Well neuroscientist and endocrinology researcher Dr. Daniel Pfau shares all the answers and more with you. This brilliant non-binary biologist hails from Michigan State University where they study how the environment contributes to sex differences in mouse brains. Part 1 gives us a crash course on gender identities and dives into the nitty gritty of how hormones influence orientation. In part 2, Dr. Daniel Pfau answers listener mail on all things sex and gender.
Learn more about IDEA across campus HERE
Have an idea, story, question etc. to share?
Please fill out our feedback form HERE
Stay warm and safe, and all the best for the remainder of Winter 2023 semester!

Brought to you by the FST IDEAs Newsletter subcommittee:
Lydia Chiasson, Melissa Cruz, Gwen O'Sullivan, Chelsey Schafer, and Amy Stromquist