Celebrating JMH LaunchPad's 10-year anniversary
$70,000 in cash and services awarded to student entrepreneurs
Katherine Sharples — Mount Royal University | Posted: April 19, 2022
The highly anticipated 2022 JMH LaunchPad pitch competition celebrated its first iteration back in person since 2020 this year, breathing life back into the Ross Glen Hall. Hosted by the Institute for Innovation and Entrepreneurship (IIE), this year's milestone event marks LaunchPad's 10-year anniversary.
"The best part of being around for this long is that your alumni base keeps growing and there is this amazingly supportive community of past participants who are eager to help students," Ray DePaul, director of the IIE says.
This year's donor community was comprised of the RBC Foundation, LaunchPad alumni, connectFirst Credit Union, Grant Design, and, of course, JMH & Co.
"An award from JMH has become one of the most sought-after awards among students. Not only can $10,000 be life-changing but it is a validation of all your hard work and will be a calling card for some of the best careers in the city," DePaul says.
JMH has committed another $300,000 to support LaunchPad for another five years, allowing the IIE to keep the momentum going and continue expanding its reach across campus.
"I am touched every time I think about what JMH has meant to our community. They wanted to support a program that really made a difference in the lives of young people," DePaul says.
Every business pitched on stage this year was already selling products or engaging with early customers — an impressive hallmark of Mount Royal student entrepreneurs.
"While others are simply studying entrepreneurship, our students are living it," DePaul says.
This year's set of competitors was the most diverse group yet, with four out of seven businesses being female-led and two out of seven having Indigenous founders.
"Supporting a diverse set of entrepreneurs results in solving a diverse set of problems," DePaul says.
"I'm proud that the IIE has been able to welcome and support a diverse group of student entrepreneurs. There is always more work to be done, but we are definitely on the right track to ensure innovation and entrepreneurship is as inclusive as possible."
While student entrepreneurs always steal the show, the theme of the evening was also about celebrating alumni. Over half of past LaunchPad participants were in attendance at this year's event and alumni served as emcee, judges, donors and mentors.
"We have such active and accomplished alumni and want everyone to know that our community is our most important asset," DePaul says.
The competitors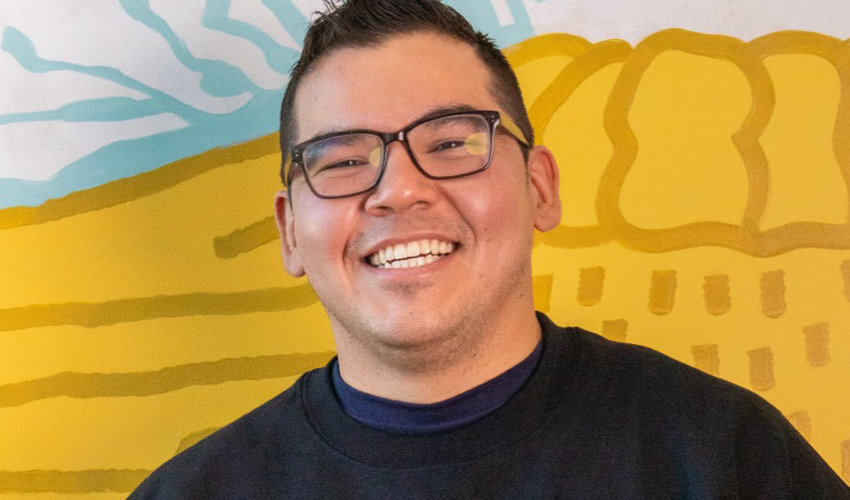 Dale Swampy — Osaw Kihew (OK Blankets)
$10,000 connectFirst
$15,000 Grant Design
Dale Swampy is a third-year computer information systems student and the founder of Osaw Kihew, which sells unique, Indigenous-made star blankets rooted in deep history. Swampy's handmade designs are a meaningful gift to show respect and gratitude to the recipient while embracing reconciliation.
"I wanted to make something no one else was making. The beauty of the blanket just captured my attention, and ever since then I knew I wanted to learn how to make them," Swampy says.
Swampy started tailoring blankets in 2016 after learning the craft in prison. When he was released, he bought a sewing machine and materials and started selling his blankets through Facebook. The demand was high, and Swampy got to work.
"Sewing is a skill I don't take for granted. I still remember the first blanket I made, because I was literally sweating over the labour," he says.
Swampy was accepted into Pathways, an Indigenous program created as a response to one of the ninety-four calls to action from Canada's Truth and Reconciliation Commission with the goal of reducing the Indigenous inmate population. With the help of Pathways, Swampy was able to elevate his business from selling blankets to family and friends to selling to government agencies and an oil and gas company.
Although Osaw Kihew won big at LaunchPad, the road to success wasn't easy, and Swampy has had to overcome challenges along the way — notably trying to find the time and space to produce blankets as a full-time student.
"My goal is to finish school before anything else, and I ended up turning down an opportunity worth $30,000 so I could focus on my schooling. Simply, I was not prepared to take on an order of that magnitude at that time," Swampy says.
Now, with the help of his education and the mentorship from DePaul, Diana Grant-Richmond, Sam Begelfor, Dr. Simon Raby, PhD and Brad Gaetz, Swampy feels better prepared for the future of his business.
"The support I received from the IIE team is immeasurable. They encouraged and pushed me to think bigger, and anything I hear from them I consider gold. I feel honored to have them as teachers, mentors and friends," Swampy says.
Swampy has already used his award to put money down on a new sewing machine to speed up the manufacturing process. He also plans on purchasing bulk material at wholesale prices and eventually a bigger workspace. The Grant Design funds will be used to update his website, create a pre-sale campaign and create a strong brand identity.
"I'm grateful for all of those involved in this process. I'm currently building my professional network and looking for more support, but I will always keep the IIE on my team for support and guidance," Swampy says.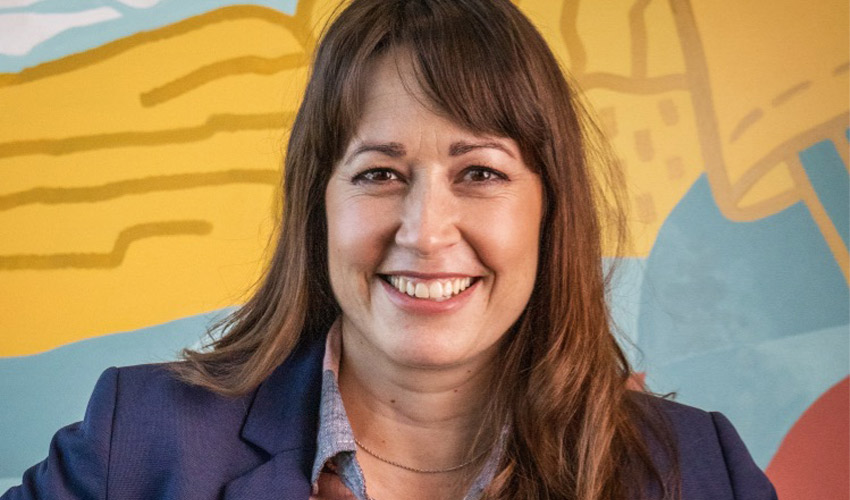 Launa Austin — Husky Jocks
$10,000 JMH & Co.
$5,000 LaunchPad Alumni Award
Launa Austin is a fourth-year information design student and the founder of Husky Jocks. Husky Jocks makes athletic clothing for children in all shapes and sizes so they can focus on enjoying the game, not how they feel in ill-fitting clothes.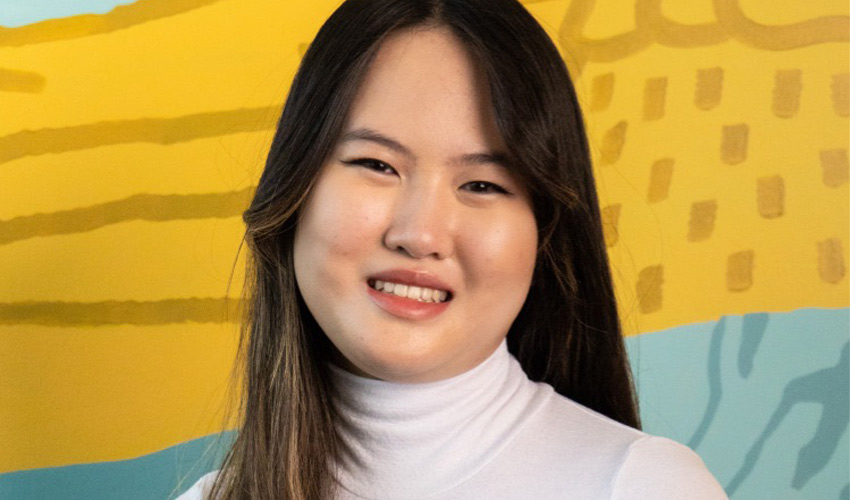 Crystal Wai — Memoir Candles
$10,000 JMH & Co.
Crystal Wai is a fourth-year science student and the founder of Memoir Candles, which creates memory-triggering scents like spa day, breakfast cereal, ice wine and more. With refills available for each scent, you don't need to choose between beautiful candles and sustainability.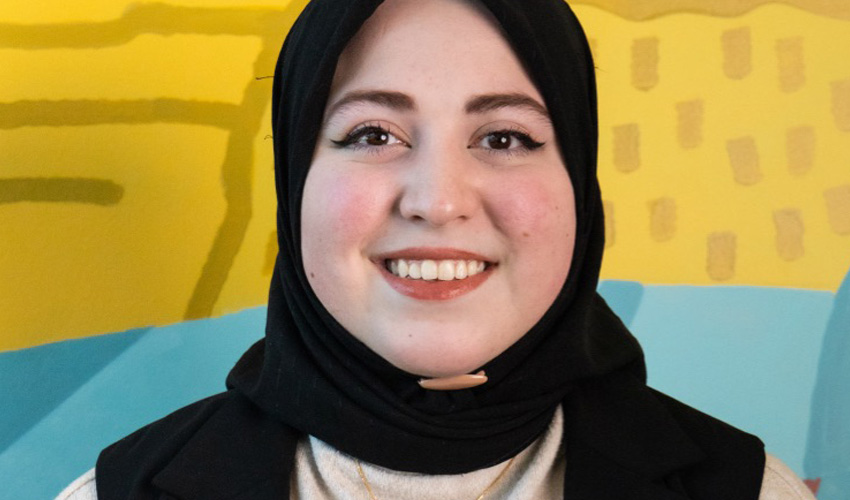 Dina Ibrahim — HYAT CO.
$10,000 JMH & Co.
Dina Ibrahim is a fourth-year psychology student and the founder of HYAT CO., an inclusive brand that creates beautiful, innovative and affordable hijabs.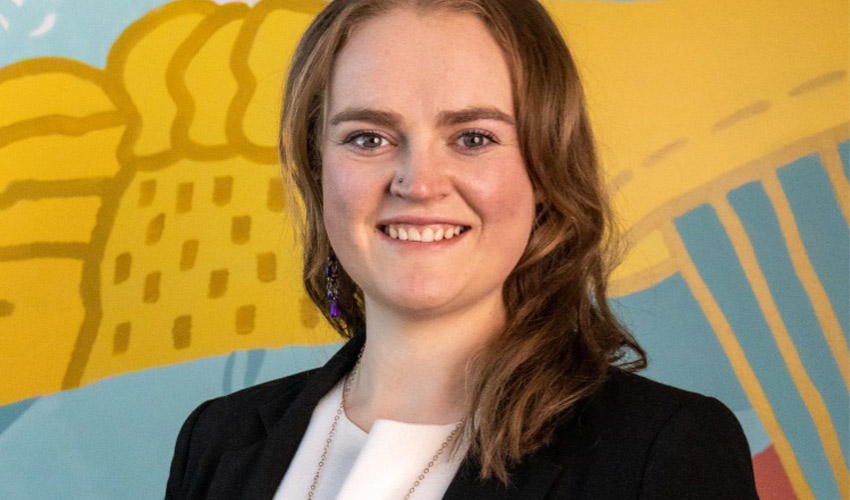 Erin Creegan-Dougherty — Maskwa Backcountry Foods
$10,000 JMH & Co.
Erin Creegan-Dougherty is a fourth-year business student and the founder of Maskwa Backcountry Foods. Maskwa Back Country Foods makes delicious dehydrated camping meals for those with dietary restrictions and allergies from locally sourced ingredients using traditional Indigenous recipes.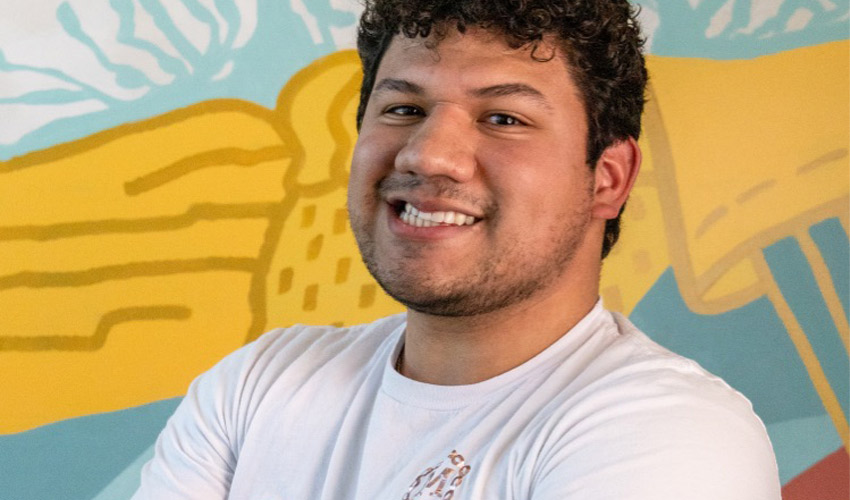 Rod Hernandez — Mineral Drip
Rod Hernandez is a second-year sociology student and the founder of Mineral Drip, which teaches customers how to hand-make trendy jewelry pieces in a matter of hours.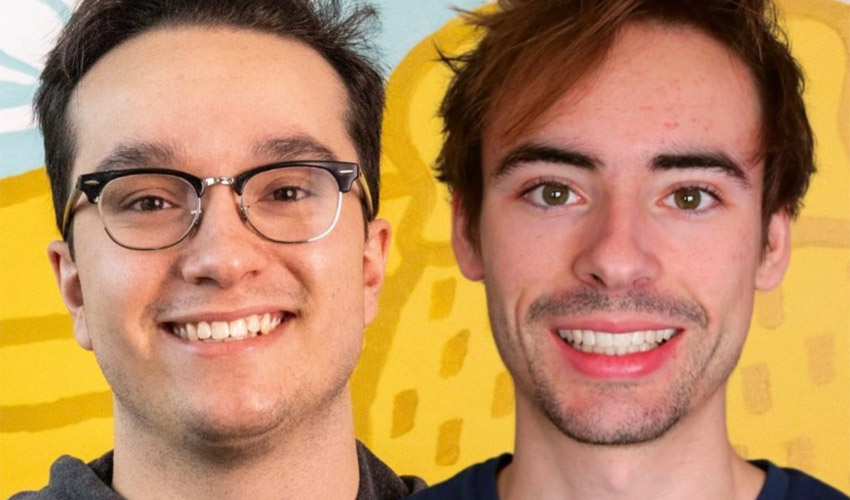 Alexander Brodie and Jordan Brenda — Criius Gaming Corporation
Alexander Brodie and Jordan Brenda are recent broadcast media studies alumni and co-founders of Criius Gaming Corporation, bringing a new level of media professionalism to Canadian esports by facilitating esports events, broadcasts and brand deals to give players a platform to show off their skills and for fans to view fresh and engaging content.
Find out about the LaunchPad Lab, an eight-week entrepreneurial incubator meant for students who want to create a business, but aren't quite sure where to start.