Distinguished Faculty Awards
Distinguished Faculty Awards (DFA) celebrate outstanding performance by full-time and contract faculty in all aspects of their role and support faculty in the ongoing enhancement of their teaching and/or scholarship. These prestigious awards constitute a public reward, recognition and celebration of outstanding work, and are a way of thanking individual faculty members for exemplary contributions in teaching, research and service.
2021 Award Recipients
Full-Time Credit — Award Recipients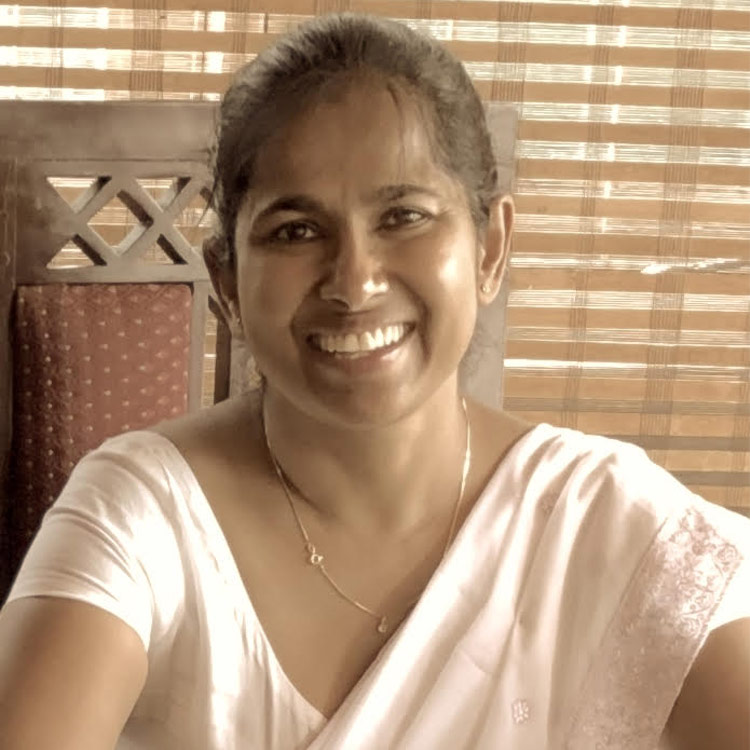 Samanti Kulatilake, PhD, is an associate professor of biological anthropology in the Department of Sociology and Anthropology at Mount Royal University. For over 20 years, Kulatilake has researched the evolutionary history of South Asians and has established herself as an international scholar in biological anthropology. Her publications in English and Sinhala have made a global impact.
Recipient of the Faculty of Arts Outstanding Teacher Award in 2017, Kulatilake is an engaged and passionate teacher who has had a profound impact on the anthropology program at MRU.
"Kulatilake is deeply passionate about biological anthropology and ignites the same sense of passion in her students," observes an anthropology major.
"I am honoured to stand for nomination for the Distinguished Faculty Award and especially delighted to receive support from my colleagues and students who make up the rich fabric of my teaching, service and scholarly work," Kulatilake says.
Kulatilake received an Internationalization Incentive Fund Grant and a Campus Alberta Grant for International Learning to launch her inaugural field school to Sri Lanka in 2016. She has forged respectful and reciprocal partnerships between Mount Royal University and Sri Lankan Universities, and the Sri Lanka field school has been showcased as a successful example of internationalization.
"The Sri Lanka field school will without a doubt be the highlight of my entire degree," a participant from the 2018 field school commented.
Kulatilake's teaching is informed by her innovative research in bioarchaeology and ancient DNA studies, conducted through national and international collaborations. She is dedicated to the decolonization of biological anthropology by offering perspectives and content historically excluded from academia.
In her research and teaching, she employs students as research assistants and peer mentors, providing invaluable undergraduate experiences.
"She represents the very idea of what post-secondary education should be," one of Kulatilake's student research assistants says.
---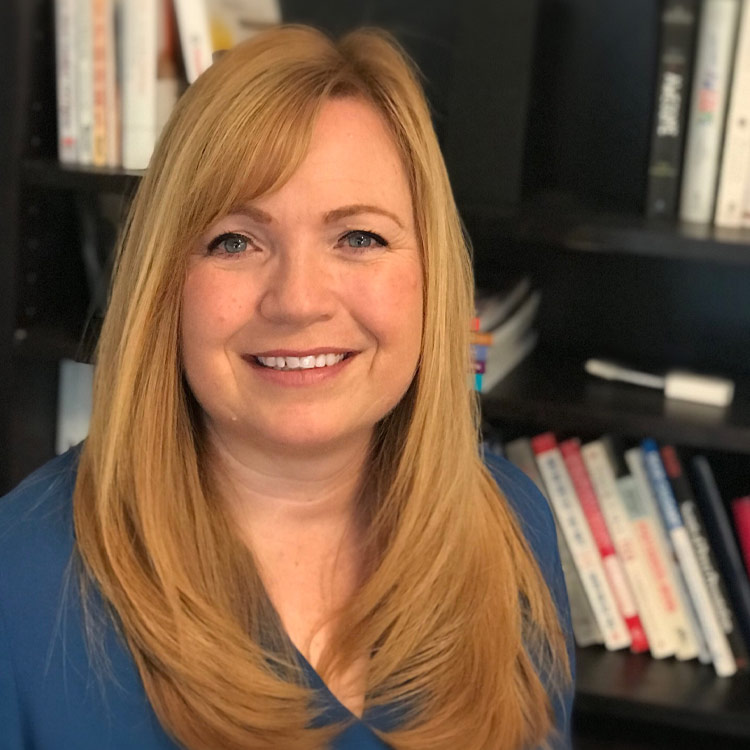 Dr. Lynne Lafave, PhD, is an associate professor in the Department of Health and Physical Education at Mount Royal University. In her teaching practice, Lafave strives to implement effective undergraduate education by encouraging contact between students and faculty, facilitating cooperation among students, encouraging active learning, giving prompt feedback, communicating high expectations, emphasizing time on task and respecting diverse ways of learning. Lafave perpetually seeks research opportunities and is frequently working on multiple projects.
Lafave's area of research is health promotion and child health, specifically in nutrition and physical activity during the early years. Over the last 12 years, she has built a program of research that has reached provincial, national and international scholars through community-based participatory research.
"I am honoured to have been nominated for the Distinguished Faculty Award by my colleagues and students. It is an important reminder that our efforts at work impact our academic and research community as a whole." Lafave says. "My successes are a result of collaborations, relationships, and community efforts."
Past students describe Lafave as "highly motivated, eager to share her knowledge and always attempting to apply a variety of teaching methods."
Lafave's research coordinator, Alexis Webster, says that Lafave's guidance helped her discover her interest in measurement, evaluation and research methodology, which she is now studying as a graduate student.
"She created opportunities so that I could refine my skills and investigate areas of interest."
Lafave has developed the evidenced-based Creating Healthy Eating and active Environments Scale (CHEERS) for child care that provides evaluation and a feedback report to promote healthy child care environments. Her community research also includes working with vulnerable families to support food literacy in preschoolers through building connections from garden to plate.
---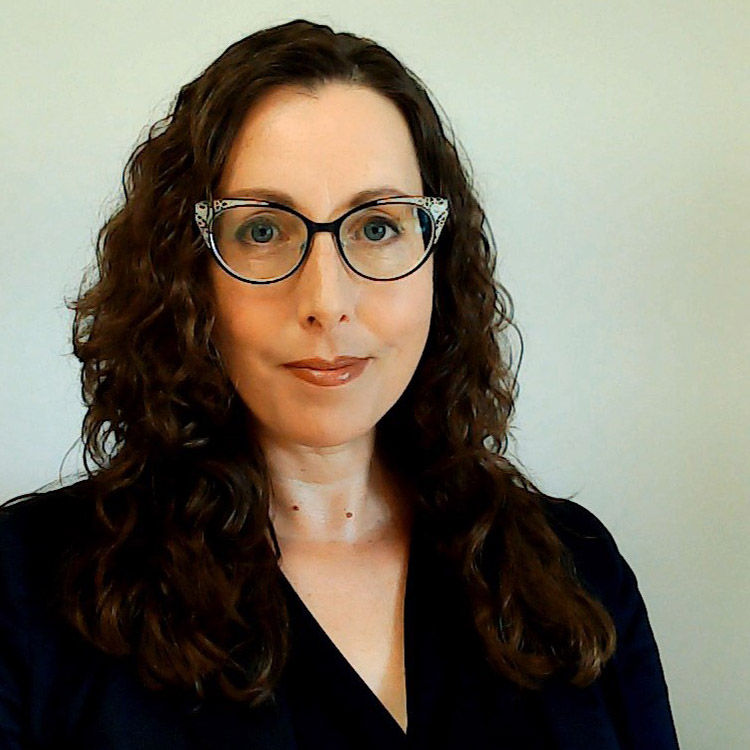 Dr. Carmen Nielson, PhD, is an associate professor of history in the Department of Humanities. Nielson has published a monograph and a co-edited collection in two of the best scholarly presses in Canada, as well as three articles in Tier Ⅰ and Tier Ⅱ journals. The reviews of her monograph, "Private Women and the Public Good: Charity and State Formation in Hamilton, Ontario 1846-93" (UBC Press 2014), demonstrate that it has made a significant contribution to the histories of social welfare, childhood and gender in the nineteenth century.
One of her articles won the prestigious Hilda Neatby Prize and is one of the top 25 most-read publications in the Canadian Historical Review, with over 1,000 downloads. The article contributes to scholarship on the histories of settler-colonialism, namely the constitution of Anglo-Canadian political consent in support of the violent repression of Indigenous peoples in the old Northwest. Her scholarship not only contributes directly to her own teaching, but is also taught in undergraduate and graduate courses at universities across Canada and abroad.
Nielson has taught all levels in the Department of Humanities, and has supervised honours students, several of whom have gone on to graduate programs. She characterizes her teaching journey as a process of "unlearning," and strives to be the kind of professor she would have liked to have had as an undergraduate.
Nielson explains that one of her principal teaching objectives is to empower students to understand the dynamics and nuances of oppression and marginalization.
"The skills my students acquire in my classes also equip them to cope with their own experiences of injustice and inequality," Nielson says.
Nielson's students share that she's a dedicated professor, whose teaching inspires them to continue their scholarly discussions beyond the classroom.
---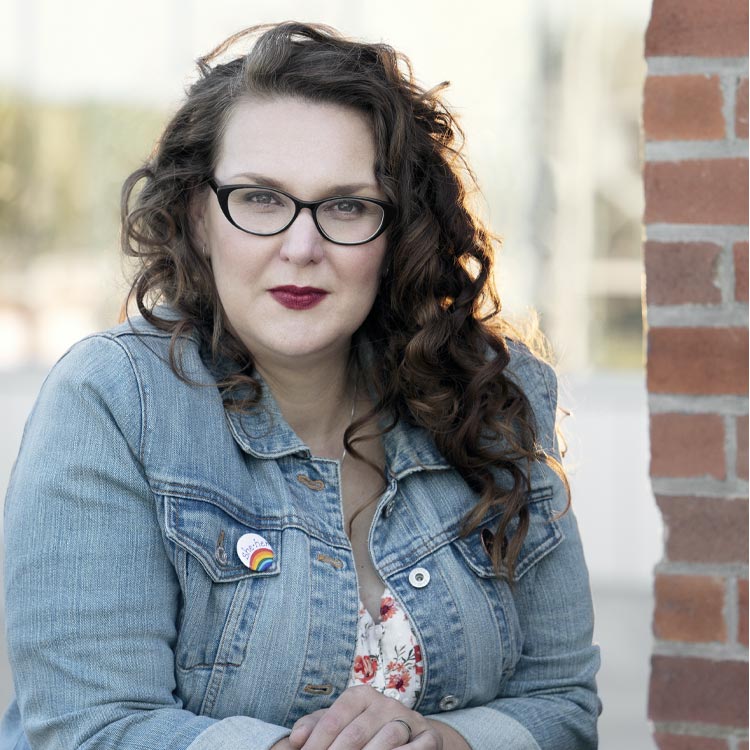 Dr. Kimberly A. Williams, PhD, is an associate professor and program coordinator of Women's and Gender Studies (WGST) in the Department of Humanities at Mount Royal University. She is also a faculty affiliate with the Centre for Community Disaster Research, an award-winning author, teacher, community activist and engaging public speaker.
At Mount Royal, Williams teaches courses on men and masculinities; intersectional feminism, critical race, and queer/trans theories; the processes and politics of colonization and decolonization; transnational feminist movements; and global gender issues.
Williams' 15-year academic career has been characterized by excellence in scholarly teaching, leadership in service and significant accomplishments in scholarship, which exist in dynamic relationships with each other and drive robust advocacy of justice, equity and inclusion.
"My work with students is connected to and informed by the service I do across campus and in the broader community, and both are connected to the questions I seek to answer in my research," she says.
Alyssa Hartwell, a past student and current colleague of Williams, praises her for acting as a mentor and credits Williams for the development of her academic career.
"The skill set she provides and her pedagogy are superbly beneficial in a multitude of ways. Her intersectional approach to learning outcomes aids students in rising to their full potential both during the semester and for years to come," Hartwell says.
Williams' latest book, STAMPEDE: Misogyny, White Supremacy, and Settler Colonialism, is the first intersectional feminist interrogation of the settler colonial roots of Canada's oldest and largest western heritage festival. Additionally, her popular historical walking tour, Booze, Broads & Brothels, explores the people, politics and places of Calgary's early sex trade industry. Learn more about Williams and her teaching and research at kawilliamsphd.com.
Contract Credit — Award Recipients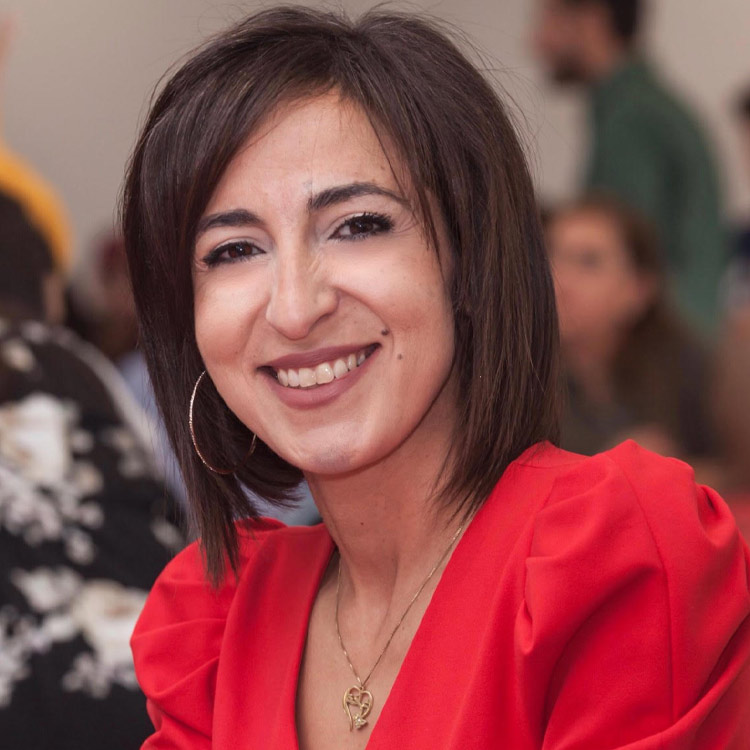 Dr. Ghada Alatrash, PhD, currently teaches in the Departments of Humanities, Women's and Gender Studies (WGST) and in the Department of General Education (GNED) at Mount Royal. She is described by a past student as "an irreplaceable asset to the University."
Alatrash's teaching philosophy is driven by a commitment to support critical reflexive student learning in ways that build students' knowledge, critical analysis and practice skills.
"As an educator, I aim to foster a co-constructive, pluralistic and inclusive learning experience," she says.
As an Arab female academic, Alatrash hopes her knowledge and lived experiences as a Syrian-Canadian woman and social activist will continue to inform her role as an educator and scholar. She aims to foster a critically reflective learning environment, both in class and online, that values interdisciplinarity, community-engaged scholarship and the integration of local and global knowledge systems.
"My ultimate goal is to continue to find ways for our education to be a fertile ground for human rights advocacy and for social reform and freedom," she says.
Alatrash's peers say she approaches each course with enthusiasm, and that her passion and knowledge in the classroom do not go unnoticed by her students, many of whom say they finished Alatrash's classes as a better person than they were at the start.
Alatrash is the author of Stripped to the Bone: Portraits of Syrian Women, a collection of stories that speaks to the complex lived realities of Syrian women both in a war-torn homeland and within the Syrian Diaspora, and was invited to speak on her short stories at a TEDx conference.
Nomination information
Each year, members of the Mount Royal community - faculty peers, managers, students and alumni - nominate professors for Distinguished Faculty Awards.
Please review the following carefully prior to completing your nomination.
Eligibility for the Distinguished Faculty Award
For the full-time credit award, all full-time tenured faculty members who have five years of full-time service with Mount Royal are eligible.
For the contract faculty credit award, faculty must have served as an instructor in a credit area for at least eight semesters (not necessarily consecutively) are eligible.
Previous recipients of this award (full-time or contract) are not eligible to receive the award again for a period of five years.
Full-time faculty members must be nominated in the full-time credit award category.
Criteria for the Distinguished Faculty Awards (Credit)
Nominees for Distinguished Faculty Awards will be invited to submit materials to the selection committee that align with the following criteria and present evidence in support of their candidacy.
The general criteria for the awards are:
Excellence in Scholarly Teaching;
Leadership in Service;
Significant Accomplishments in Scholarship.<
Nominees for full-time credit awards are assessed on the above criteria, as appropriate to work pattern.
Nominees for contract credit awards are assessed on "Excellence in Scholarly Teaching."
Detailed Selection Criteria
Nominees for full-time credit awards will be assessed using the following criteria:
1. Excellence in Scholarly Teaching, characterized by:
teaching that aligns with principles of effective practice in undergraduate education;
high expectations for student learning;
alignment of intended outcomes, teaching practices and assessment methods;
innovation and experimentation in teaching with a view to enhancing student learning;
engagement in reflective practice;
commitment to continuous improvement in teaching;
teaching informed by scholarship;
support/mentoring of colleagues relative to teaching;
influence or impact on teaching beyond the academic unit.
2. Leadership in Service, characterized by:
substantial participation and contribution in service;
contributions that support or advance organizational goals and priorities (internal or external);
leadership in service going beyond membership and participation;
evidence of influence and/or impact - the positive difference the nominee's contributions made.
3. Significant Accomplishments in Scholarship (as appropriate to work pattern), characterized by:
sustained scholarly activity;
pattern of consistent dissemination of research outcomes in peer reviewed fora/venues;
impact of scholarly work in one's field;
integration of scholarship and teaching;
mentoring/support of colleagues relative to scholarship.
Nominees for contract credit awards will be assessed on "Excellence in Scholarly Teaching," as described above.
Nominating Procedures
Nominations are to be made on the form entitled " Distinguished Faculty Award (Credit) Nomination Form " .
Nominations can be submitted by any student, faculty, staff or alumnus of Mount Royal University. Nominations should be submitted to the Office of the Vice-Provost and AVP, Academic. All nominations must be either made or seconded by a full-time or contract faculty member. Nominations should include the names of five additional contacts (no more than two students) who may be asked for input as the shortlist stage, over and above materials submitted by the nominee.
Nominations should be accompanied by a narrative indicating the reasons for the nomination (maximum 3 pages). Specific reference should be made, where possible, to the nominee's qualifications relative to the assessment criteria noted above. Additional materials in support of the nominations may be attached. Anonymous emails or testimonials will not be accepted.