Distinguished Faculty Awards
Distinguished Faculty Awards (DFA) celebrate outstanding performance by full-time and contract faculty in all aspects of their role and support faculty in the ongoing enhancement of their teaching and/or scholarship. These prestigious awards constitute a public reward, recognition and celebration of outstanding work, and are a way of thanking individual faculty members for exemplary contributions in teaching, research and service.
2022 Award Recipients
The 2022 Distinguished Faculty Awards (DFA) winners were announced during this year's Celebrate! Teaching and Learning event, recognizing faculty members for their exemplary contributions to the University community. 

The annual DFAs celebrate outstanding work in teaching, research and service. Peers submit a dossier of information nominating a colleague, and nominees have to submit a comprehensive package of supporting information. A selection committee comprising past recipients reviews each submission and selects the winners.
Full-Time Credit — Award Recipients
Sarah Hewitt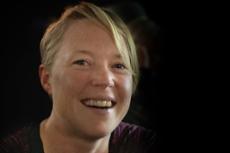 Sarah Hewitt, PhD, teaches neuroscience and physiology as an associate professor in the Department of Biology.
Hewitt's teaching philosophy centres around three things: fostering genuine curiosity, making connections between concepts and letting go (of memorizing, relying on textbooks, needing a definitive 'right or wrong' answer and using grades as the determining factor in success).
"I try to communicate to students the value in relaxing into your education and that finding your inner curiosity about a topic will allow you to see the connections between ideas and help you let go of the need to memorize and have a definitive answer. Grades and success will follow," Hewitt says.

Since 2008, Hewitt has developed expertise in science communication — telling the behind-the-scenes stories about researchers and the work they do, synthesizing the information and re-organizing it into multimedia stories in a way that's engaging for a non-specialist audience. She takes a unique approach called "Adventure Science" to science communication by using writing, photography and audio skills to capture the stories of researchers at work. She then brings everything she learns to the classroom and beyond through workshops for graduate students and other researchers.

Anthony Marullo, a health science alumnus, says Hewitt treats her classes as not just a requirement box for students to check off, but as an opportunity to challenge students to hone their writing and learning skills.

"She sets an example for her students and encourages them to follow in her footsteps. Her ability to teach through experience-based learning makes the material and herself more approachable," Marullo says.

Hewitt's work has appeared in Discover Magazine, BBC Earth, Scientific American, Canadian Geographic, Explore Magazine, and others.
Janet Miller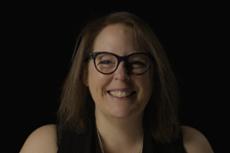 Janet Miller, PhD, is a counsellor and full professor with Student Counselling Services. In addition to the roles she has held at Mount Royal since 1998, she is a registered counselling psychologist specializing in depression, trauma, stress management, anxiety, relationships, personal growth, and academic development, challenges and success. She currently serves the university as Chair Support Coordinator.

Miller's teaching, counselling and scholarship activities are aligned with the intended outcomes of enhancing mental health, career development and student success, and informed by principles of effective practice for emergent adults and undergraduate education. 

"My counselling practice and approach to teaching and learning are grounded in my beliefs about people and the nature of change. I believe that people are inherently good, are motivated to make the best choices possible and are driven towards lives that hold meaning and purpose," Miller says.

Stephen Price, PhD, Dean, Faculty of Health, Community and Education, praises Miller not only for her professional accomplishments, but for her humanity and willingness to make herself available whenever help is needed.

"She is open, she is approachable, and more than anything, she is caring. She has inspired students and colleagues and she's a fixture in our Mount Royal community," Price says.

Miller is the author of You @ the U: A Guided Tour through Your First Year of University, sharing what she's learned from thousands of students to help those new to the post-secondary world navigate early challenges. She shared the writing process of her book as the writer-in-residence from 2019 to 2021 in UGST 1001 — Effective Learning in the Undergraduate Context. 

Miller is a member of the Canadian Psychological Association, Psychology Association of Alberta, American Psychological Association,  Alberta Post-Secondary Counselling Association, Canadian Association of College and University Student Services, and Canadian Society for the Study of Higher Education. 
Gaye Warthe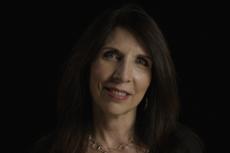 Gaye Watson Warthe, PhD, is the associate dean of teaching and learning for the Faculty of Health, Community and Education and an associate professor in the Department of Child Studies and Social Work. Before coming to Mount Royal, Warthe practiced for many years as a social worker; the parallels between practice and teaching providing a foundation for how she structures her classroom.

Warthe describes her teaching in the same way she speaks about practice: student centred, grounded in theory and interactive. Rather than teaching, Warthe talks about the process of facilitating learning, which recognizes the experience and expertise that students bring to learning and provides for a safe space for students to explore and take risks. 

"Facilitation recognizes that all those involved in the process are contributors and that learners need to be supported in their journeys. This requires the instructor to be able to present course materials in multiple ways to reflect individual learning styles," Warthe says. 

Her leadership is admired by colleagues, illustrated by Peter Choate, PhD, who says, "It's frankly hard to imagine a more powerful force in our faculty than Dr. Warthe for the development of student-focused experience, program opportunity, accreditation and quality control." 

Warthe's involvement in degree development, contributions to diverse admission pathways and institutional quality assurance processes are examples of her leadership.

In 2018, Warthe was recognized by the Alberta Government for her innovative contributions to family violence prevention. Then, in 2021, she was the recipient of one of only nine Stars of Alberta Volunteer Awards in recognition of her exemplary leadership through her volunteer work and her research fighting gender discrimination. 

Warthe is the president of the board of Alberta Council of Women's Shelters. and a past board member with Discovery House, RESOLVE Alberta and SHIFT.
Contract Credit — Award Recipients
Sharren Patterson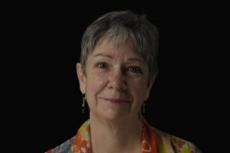 Fixed-term English instructor Sharren Patterson joined Mount Royal in 1990 and has taught a variety of literature courses, primarily focusing on the teaching of rhetoric and composition. She holds two Bachelor of Arts degrees in psychology and English, and a Master of Arts in English. Patterson's thesis, Into the Light: The Stage Plays of Judith Thompson, was the first in-depth study on Thompson, a Canadian playwright, and has been cited on many occasions.

Her focus over her 32 years of teaching has been on student-centred learning and honing her practice to make it as effective as possible.

"My best practices come from a deep investigation of how students receive the information I teach. From semester to semester, I observe, investigate and refine according to student needs," Patterson says.

Past student Melissa Van de Geer credits Patterson for impacting her confidence, not only academically, but in her ability to be resilient as an individual.

"Patterson took the time to work with me one-on-one, going above and beyond," Van de Geer says. "She is a true example of what it means to be passionate about teaching, being willing to go above and beyond for the success of her students."

Patterson's goal is to provide students with a rigorous but accessible learning environment. She encourages communication, co-operation and active rather than passive learning, while respecting different learning styles. Her teaching is guided by the belief that education should be respectful, relevant and inspiring.
Nomination Information
Each year, members of the Mount Royal community - faculty peers, managers, students and alumni - nominate professors for Distinguished Faculty Awards.
Please review the following carefully prior to completing your nomination.
Eligibility for the Distinguished Faculty Award
For the full-time credit award, all full-time tenured faculty members who have five years of full-time service with Mount Royal are eligible.
For the contract faculty credit award, faculty must have served as an instructor in a credit area for at least eight semesters (not necessarily consecutively) are eligible.
Previous recipients of this award (full-time or contract) are not eligible to receive the award again for a period of five years.
Full-time faculty members must be nominated in the full-time credit award category.
Criteria for the Distinguished Faculty Awards (Credit)
Nominees for Distinguished Faculty Awards will be invited to submit materials to the selection committee that align with the following criteria and present evidence in support of their candidacy.
The general criteria for the awards are:
Excellence in Scholarly Teaching;
Leadership in Service;
Significant Accomplishments in Scholarship.<
Nominees for full-time credit awards are assessed on the above criteria, as appropriate to work pattern.
Nominees for contract credit awards are assessed on "Excellence in Scholarly Teaching."
Detailed Selection Criteria
Nominees for full-time credit awards will be assessed using the following criteria:
1. Excellence in Scholarly Teaching, characterized by:
teaching that aligns with principles of effective practice in undergraduate education;
high expectations for student learning;
alignment of intended outcomes, teaching practices and assessment methods;
innovation and experimentation in teaching with a view to enhancing student learning;
engagement in reflective practice;
commitment to continuous improvement in teaching;
teaching informed by scholarship;
support/mentoring of colleagues relative to teaching;
influence or impact on teaching beyond the academic unit.
2. Leadership in Service, characterized by:
substantial participation and contribution in service;
contributions that support or advance organizational goals and priorities (internal or external);
leadership in service going beyond membership and participation;
evidence of influence and/or impact - the positive difference the nominee's contributions made.
3. Significant Accomplishments in Scholarship (as appropriate to work pattern), characterized by:
sustained scholarly activity;
pattern of consistent dissemination of research outcomes in peer reviewed fora/venues;
impact of scholarly work in one's field;
integration of scholarship and teaching;
mentoring/support of colleagues relative to scholarship.
Nominees for contract credit awards will be assessed on "Excellence in Scholarly Teaching," as described above.
Nominating Procedures
Nominations are to be made on the form entitled " Distinguished Faculty Award (Credit) Nomination Form " .
Nominations can be submitted by any student, faculty, staff or alumnus of Mount Royal University. Nominations should be submitted to the Office of the Vice-Provost and AVP, Academic. All nominations must be either made or seconded by a full-time or contract faculty member. Nominations should include the names of five additional contacts (no more than two students) who may be asked for input as the shortlist stage, over and above materials submitted by the nominee.
Nominations should be accompanied by a narrative indicating the reasons for the nomination (maximum 3 pages). Specific reference should be made, where possible, to the nominee's qualifications relative to the assessment criteria noted above. Additional materials in support of the nominations may be attached. Anonymous emails or testimonials will not be accepted.