Distinguished Faculty Awards
Distinguished Faculty Awards (DFA) celebrate outstanding performance by full-time and contract faculty in all aspects of their role and support faculty in the ongoing enhancement of their teaching and/or scholarship. These prestigious awards constitute a public reward, recognition and celebration of outstanding work, and are a way of thanking individual faculty members for exemplary contributions in teaching, research and service.
2020 Award Recipients
Full-Time Credit — Award Recipients
Mohamed El Hussein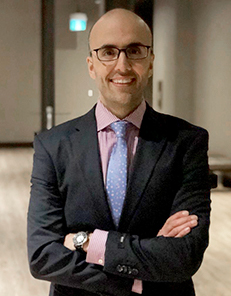 Mohamed El Hussein NP, PhD has been working in academia for the past 20 years. He is an associate professor in the School of Nursing and Midwifery at MRU, where he has taught for the past decade. He's also an adjunct associate professor in the Faculty of Nursing at the University of Calgary.
Having taught more than 20 different courses at the undergraduate level, El Hussein says he is very mindful and pragmatic when leading a classroom. He completed his studies on three different continents and developed a wide-ranging approach to teaching and learning.
"I don't want to fill students' brains with information they won't benefit from," he says.
In terms of research, El Hussein co authored three major nursing textbooks and has published over 35 research articles focusing on clinical reasoning in a variety of national and international nursing journals and always has research projects on the go. El Hussein's impact on nursing education in Canada is reflected in his contributions to the science of nursing education through publications, grants, presentations and other knowledge dissemination activities.
To stay current in clinical practice as a nurse practitioner (NP) and to meet annual licensing requirements in terms of clinical hours, El Hussein continues to hold a casual position as an NP in the division of cardiology at the Rockyview General Hospital, where he practices on a weekly basis.
Known for creating structured mnemonics to provide students with systematic tools to navigate complex clinical scenarios, El Hussein recently published an article titled"Using your 'heads backwards' in the management of diabetic ketoacidosis." El Hussein and his co-author created the mnemonic DAEH (which spells head backwards), to quickly remind nurses to think first about dehydration, anion gap, electrolytes and then hyperglycemia.
---
Michelle Yeo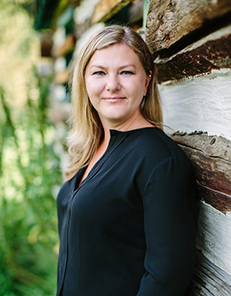 Michelle Yeo
, PhD, is the faculty development consultant for theAcademic Development Centre (ADC) at Mount Royal, the President of the International Society for the Scholarship of Teaching and Learning and the former academic director for the Institute for Scholarship of Teaching and Learning, which has been moved under the umbrella of the ADC.
Essentially, Yeo is at the forefront of the developing field of original research and scholarship about the practise of teaching and learning, specifically in the context of higher education. Yeo's research program at MRU falls within two broad categories ― the Scholarship of Teaching and Learning (SoTL) and the Scholarship of Educational Development. In the first, the focus is on student learning. "This is the heart of our post-secondary institutions, the heart of SoTL, and the ultimate raison d'être of the ADC ― to support faculty members in teaching excellence. I am currently working on several research teams within these arenas, as either a primary investigator or team member," Yeo says. While the specific topics and disciplinary context vary, the core question she works to address is: What processes support the long-term learning and academic development of students?
In the second category, Yeo's decade of work as an educational developer comes into play, as well as the development side of her work as an academic director at Mount Royal's former Institute for Scholarship of Teaching and Learning. Yeo is interested in how faculty members are supported to be better teachers ― better in the classroom, better curriculum designers, better assessors.
"I believe that SoTL is a high-leverage means of accomplishing this, because it shifts the perspective of the instructor to one of inquiry." Here her main question is: What processes, tools and artefacts support faculty members and educational developers in their work?
Yeo says she appreciates the spirit of the DFA award, "because it recognizes all aspects of the role of faculty ― teaching, service and scholarship. In practice, these are all integrated."
---
Maki Motapanyane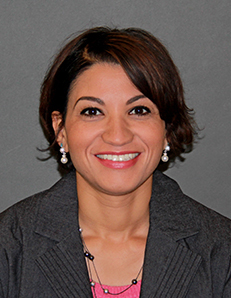 Maki Motapanyane
, PhD, is an associate professor of
women's and gender studies
(WGST) in the
Department of Humanities
at MRU. She teaches courses on feminist theory, transnational feminism/globalization, environmental justice, social movements/political upheaval/social change, 'race'/racism and popular culture.
Her work is interdisciplinary, grounded in intersectional feminist analysis and research methods and informed by traditions of liberatory education. "I know the importance and significance of the specific set of skills that students gain from the WGST curriculum, and the incredible opportunity I have to contribute to the journey of my students as drivers of innovation and transformation and valued leaders in their professions and workplaces," Motapanyane says.
In terms of being recognized for Mount Royal's Distinguished Faculty Award, Motapanyane says it is both humbling and energizing for the continuing work ahead.
"I am encouraged when I see this kind of work ― too often misrepresented, misunderstood, and maligned ― recognized and celebrated for its profound contributions to liberal education, and its far reach beyond the university."
Motapanyane, who has been at MRU since 2012, emphasizes four overarching components in her teaching: creativity and collaboration; active participation; self-reflexivity, critical thinking and defensible arguments; and relevance to daily life. Her students say that her approach to practicing open pedagogy is eye-opening and influential in understanding the underpinnings of deeply rooted, complicated societal issues. They say Motapanyane prioritizes each student's understanding of the matter and that it will be hard to un-see the things they've learned from her in the classroom long after their time on campus has passed.
Her peers say that her work respects, fosters and critically engages the diversity of students through a theoretical and political awakening born of experience. Motapanyane is recognized for her academic research, community outreach and public education. She is known for her life-long commitment to social justice and anti-racist work, which has indelibly shaped her students', colleagues', and community members' understanding of and approaches to active civic engagement.
Contract Credit — Award Recipients
Ritesh Narayan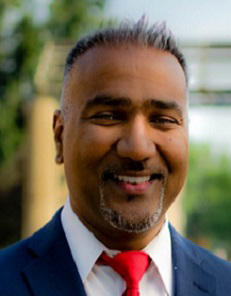 Ritesh Narayan
, PhD (candidate), successfully wears many hats. As an academic, he has taught in the
Department of Economics, Justice and Policy Studies
at Mount Royal University since 2010. As a politician, Narayan has served as a city councillor in Chestermere since 2017. As a criminal lawyer, Narayan holds law degrees from Canada and the United Kingdom, and before entering academics worked for various law firms in the areas of criminal, civil litigation, corporate and family law.
Co-founder and president of The Canadian Association of Criminology and Legal Studies, Narayan's Doctoral degree and academic work have largely focused on human services, primarily in crime prevention. His research area is diverse and has included white-collar crime, policing, the criminal mind, sociological explanation of crime, crime prevention through environmental design, overrepresentation of Indigenous Peoples in the criminal justice system and organized crime. He is also a member of the City of Calgary's Crime Prevention Task Force. With a well-rounded knowledge of the criminal justice system, its processes and challenges, Narayan has been widely published and is also a regular contributor to various media outlets where he provides crime analysis.
Being recognized as a recipient of Mount Royal's Distinguished Faculty Award is rewarding, Narayan says.
"It's confirmation that I am making a difference, which I always hope to do with my students and the MRU community."
Narayan's students call him "Batman" because he does so much in his professional life, but Narayan says it's because he loves to teach. His philosophy is that teaching should not be a one-way dialogue.
"I engage students and do my best to make them feel passionate about social issues. Teaching is not that hard, but inspiring is. I always try to inspire."
---
Shelley Ann Rathie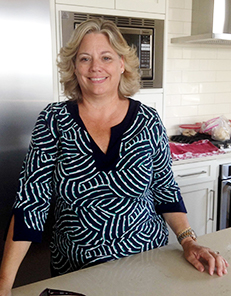 Shelley Ann Rathie, definitely stands out to her students. A recent student evaluation comment where the student called her a "G.O.A.T." led Rathie to look the term up, as she had no idea that it meant "Greatest Of All Time." She believes students enjoy her classes because she has their best interests at heart, always tries to make dry material as engaging as possible and keeps it interesting, especially during early-morning classes.
Nominated by her peers for Mount Royal's Distinguished Faculty Award, Rathie is recognized for the real-world experience she brings to the classroom, her roll-up your sleeves, can-do attitude and her commitment to her students. As an assistant professor in the Bachelor of Business Administration ― Human Resources program, Rathie is a valued team member and is looked to for suggestions and innovations that can be brought to the curriculum and classroom. Prior to joining MRU in 2015, Rathie spent over 20 years in various senior-level human resources and general management roles in sectors including banking, accounting, engineering and insurance.
However, now she can't imagine doing anything other than teaching. "My time at MRU has flown by, and when I project out the balance of my career, I can envision staying at MRU until retirement," Rathie says. She really enjoys building connections with her students and watching them mature into contributing young adults.
Her teaching style is to meet her students where they are, then gently guide them to where they want to be.
"Less is more," Rathie says. "Too much information can create a challenging learning experience, so I try and focus on what students need to know and then always show them how the information I share will be relevant to them in the future."
Nomination information
Each year, members of the Mount Royal community - faculty peers, managers, students and alumni - nominate professors for Distinguished Faculty Awards.
Please review the following carefully prior to completing your nomination.
Eligibility for the Distinguished Faculty Award
For the full-time credit award, all full-time tenured faculty members who have five years of full-time service with Mount Royal are eligible.
For the contract faculty credit award, faculty must have served as an instructor in a credit area for at least eight semesters (not necessarily consecutively) are eligible.
Previous recipients of this award (full-time or contract) are not eligible to receive the award again for a period of five years.
Full-time faculty members must be nominated in the full-time credit award category.
Criteria for the Distinguished Faculty Awards (Credit)
Nominees for Distinguished Faculty Awards will be invited to submit materials to the selection committee that align with the following criteria and present evidence in support of their candidacy.
The general criteria for the awards are:
Excellence in Scholarly Teaching;
Leadership in Service;
Significant Accomplishments in Scholarship.<
Nominees for full-time credit awards are assessed on the above criteria, as appropriate to work pattern.
Nominees for contract credit awards are assessed on "Excellence in Scholarly Teaching."
Detailed Selection Criteria
Nominees for full-time credit awards will be assessed using the following criteria:
1. Excellence in Scholarly Teaching, characterized by:
teaching that aligns with principles of effective practice in undergraduate education;
high expectations for student learning;
alignment of intended outcomes, teaching practices and assessment methods;
innovation and experimentation in teaching with a view to enhancing student learning;
engagement in reflective practice;
commitment to continuous improvement in teaching;
teaching informed by scholarship;
support/mentoring of colleagues relative to teaching;
influence or impact on teaching beyond the academic unit.
2. Leadership in Service, characterized by:
substantial participation and contribution in service;
contributions that support or advance organizational goals and priorities (internal or external);
leadership in service going beyond membership and participation;
evidence of influence and/or impact - the positive difference the nominee's contributions made.
3. Significant Accomplishments in Scholarship (as appropriate to work pattern), characterized by:
sustained scholarly activity;
pattern of consistent dissemination of research outcomes in peer reviewed fora/venues;
impact of scholarly work in one's field;
integration of scholarship and teaching;
mentoring/support of colleagues relative to scholarship.
Nominees for contract credit awards will be assessed on "Excellence in Scholarly Teaching," as described above.
Nominating Procedures
Nominations are to be made on the form entitled " Distinguished Faculty Award (Credit) Nomination Form " .
Nominations can be submitted by any student, faculty, staff or alumnus of Mount Royal University. Nominations should be submitted to the Office of the Vice-Provost and AVP, Academic. All nominations must be either made or seconded by a full-time or contract faculty member. Nominations should include the names of five additional contacts (no more than two students) who may be asked for input as the shortlist stage, over and above materials submitted by the nominee.
Nominations should be accompanied by a narrative indicating the reasons for the nomination (maximum 3 pages). Specific reference should be made, where possible, to the nominee's qualifications relative to the assessment criteria noted above. Additional materials in support of the nominations may be attached. Anonymous emails or testimonials will not be accepted.