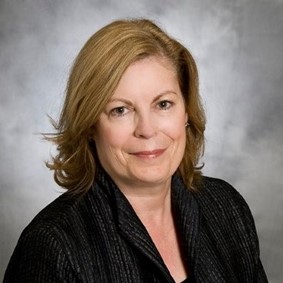 Office of the Provost and VP Academic
Dr. Elizabeth Evans was appointed as Mount Royal University's Interim Provost and Vice-President, Academic on June 11, 2020. Prior to this appointment, she served as the Founding Dean of the Faculty of Business and Communication Studies for almost four years.
Prior to joining MRU in August 2016, Elizabeth held positions at Ryerson University as Associate Dean, Academic Undergraduate Programs in the Ted Rogers School of Management; Associate Professor, Retail Management; and a Fellow of the Faculty of Graduate Studies, following more than 20 years in the retail and consulting businesses.
Dr. Evans' PhD dissertation studied the impact of foreign retail investment on domestic retail sectors during the acceleration of international retailing. Her research areas continue to evolve from the study of brand and innovation in retail internationalization. More recently, her research focus has shifted to a broader investigation of the role of innovation and creativity in problem-solving at the individual, team, and organizational levels.
Among Elizabeth's achievements within the Faculty of Business and Communication Studies is the inception and subsequent formation of the Dean's Advisory Council, comprising more than 20 Calgary industry leaders from many fields, all of whom are committed to enhancing our students' educational experience and preparing them for "market readiness" in their chosen professional fields.
At MRU, Elizabeth is a member of the Board of Governors, President's Executive Committee, Deans' Council, Provost's Council, the University Strategic Committee, and the General Faculties Council. She is also actively involved in advancing women in leadership with a pivotal role in the national Women Entrepreneur Knowledge Hub and other organizations. Elizabeth was instrumental in MRU being named an Ashoka U Changemaker Campus, demonstrating our institution's dedication to social innovation and Indigenous education. Elizabeth is honoured to have been invited to serve on the CED Innovation Agenda Team, working on Calgary's innovation ecosystem.