Office of the Vice-Provost and Associate Vice-President, Academic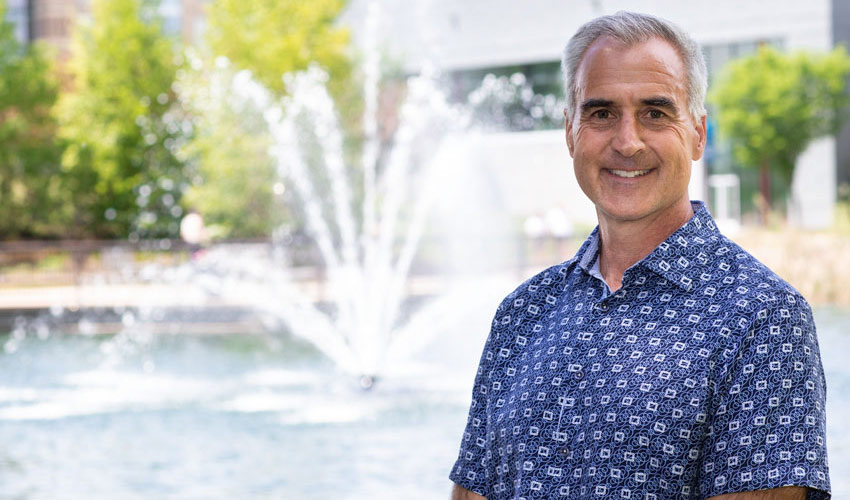 Michael Quinn joined Mount Royal in 2013 as the inaugural Talisman Energy Chair for Environmental Sustainability and Director of the Institute for Environmental Sustainability. He was appointed Associate Vice-President of Research, Scholarship & Community Engagement in 2015, where he has been instrumental in furthering research and scholarship at MRU.

He has a Ph.D. in Environmental Studies from York University, an MSc. in Wildlife Ecology, and a BSc. in Forestry, both from the University of Alberta. He is a passionate teacher with a strong record of developing and implementing experiential education opportunities, including international field schools and programs with Indigenous communities.

Michael has a distinguished career in interdisciplinary applied research with a particular interest in landscape-scale conservation and management. He has focused his attention on problems associated with environmental sustainability, protected areas, road ecology, regional ecohydrology, human-wildlife conflict, and transboundary ecosystem management.
He was awarded the Wilburforce Fellowship in Conservation Science for science leaders who excel in using science to help achieve durable conservation solutions in western North America and a Killam Research and Scholarship Fellowship.

He has been a member of many internal governance and planning committees as well as a number of external committees that have brought impact for Mount Royal University on the provincial and national stages.

He has been instrumental in securing Mount Royal University's first Canada Research Chairs, the successful designation as an Ashoka U Changemaker campus, achieving Canadian Council on Animal Care certification, implementing new research management and finance systems, and increasing our success in externally sponsored research.