Take your cybersecurity knowledge to the next step with these intriguing, informative and entertaining talks. Each one dives into a different aspect of cybersecurity in a way that you have never seen before. Learn some new skills, discover new threats and dive into the fascinating world of cybercrime. Talks are held in person and virtually. Register to get the meeting link and location. You can also watch
recordings of past presentations
.
The Great Email Cyber-Heist(s) of 2021 : How stolen emails changed the world of ransomware
In this talk Michael will show you how one of the great cyber-heists went under-reported, how ransomware and phishing gangs use stolen emails in unexpected ways, and how you can identify "the new face of phishing emails". 
In mid-2020 nation-state spies pulled off one of the greatest cyber-heists of the year. In a matter of days they stole a secret "exploit" program from security researchers and used it to hack over 100,000 companies. Months later, cybercriminal gangs copied their technique revictimizing thousands of companies. What did the criminals want? Ransom? Passwords? Fraud? No... instead of the usual immediate impact, they silently stole millions of emails. Victims remained unaware that they were robbed, and this massive email heist later changed the face of ransomware in 2022. Its impact is still being felt now. 
October 5, 2022 12:00 pm to 1:00 pm
Speaker: Michael McDonnell,
CISM, CTIA, GCIA, GCWN, MLIS
Michael McDonnell, "The Cybersecurity Librarian", is a cybersecurity architect (and professional librarian). Today he works for one of Canada's largest mutual insurance companies as part of a Security Operations team focused on advanced cyber-threat detection and intelligence analysis.
Michael has over 25 years of diverse IT experience working for a wide variety of clients in Alberta. His past work includes pioneering work in Virtual Schools in the 1990s, province wide digital library projects in the 2000s, and extensive cybersecurity work in the 2010s. 
Michael also hosts several cybersecurity related livestreams available at https://cyberlibrarian.ca/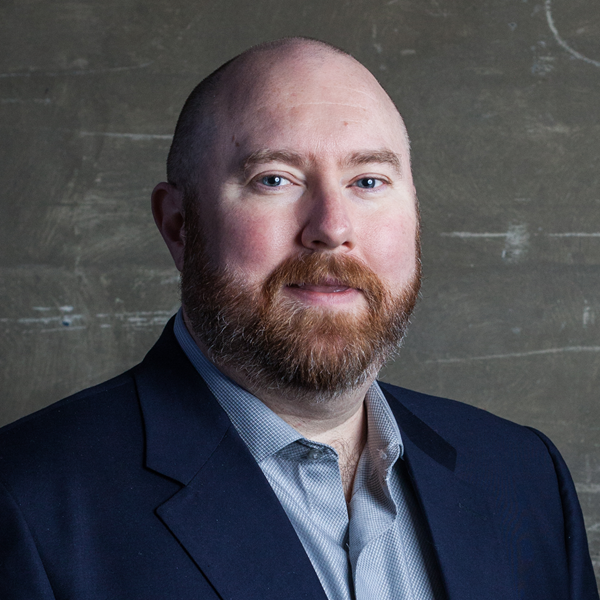 A More Cyber-Secure Campus - What's in it for Me?
Why should we care about cybersecurity? How can protecting ourselves and each other make a difference? Are there key behaviors that will keep ourselves and our campus safer? What can we model for our students? What can they teach us? Effective cybersecurity depends on and benefits us all. Join us to learn effective practices that will help protect your workplace, your campus, and your home.
October 19, 2022 12:00 pm to 1:00 pm 

Speaker: Ben Woelk, CISSP, CPTC, ITLv3
Ben Woelk is the Governance, Awareness, and Training Manager for the Information Security Office at the Rochester Institute of Technology where he's developed a leading information security awareness program. Ben is a member and former co-chair of the EDUCAUSE Security Awareness and Training Group of the Higher Education Information Security Council. Ben is also a Fellow and past president of the Society for Technical Communication.
Ben holds degrees from the University of Florida, Trinity International University, and the University of Rochester, and an Advanced Certificate in Technical Information Design from RIT. Ben is adjunct faculty at RIT, teaching classroom and online courses in Cyber Security Policy and Law, Technical Communication, and Introverts and Leadership.
Prior to joining RIT, Ben provided technical communications and change management consulting to a number of area Fortune 500 companies. His current interests include working with other security awareness practitioners to develop effective security awareness programs, providing mentoring and coaching to new and aspiring introverted leaders, and speaking and presenting workshops on introverted leadership, creating security awareness programs, and technical communication.