Wireless services for visitors to Mount Royal University
Mount Royal University provides campus visitors with free WiFi connectivity through the MRvisitor wireless network. You must agree to the Terms of Use each time you use it. This is a separate wireless network setup to provide basic Internet access and it does not provide the same level of security and access as MRsecure. Therefore, if you are a faculty, staff or student member, please use MRsecure as your WiFi network.

Service restrictions
Bandwidth is limited.
You will not be able to access some Mount Royal resources such as Blackboard or MyMRU.
How to connect
Select the MRvisitor wireless network on your wireless device.

Open your web browser on your device.

Click the Accept button to accept the Terms of Use and connect.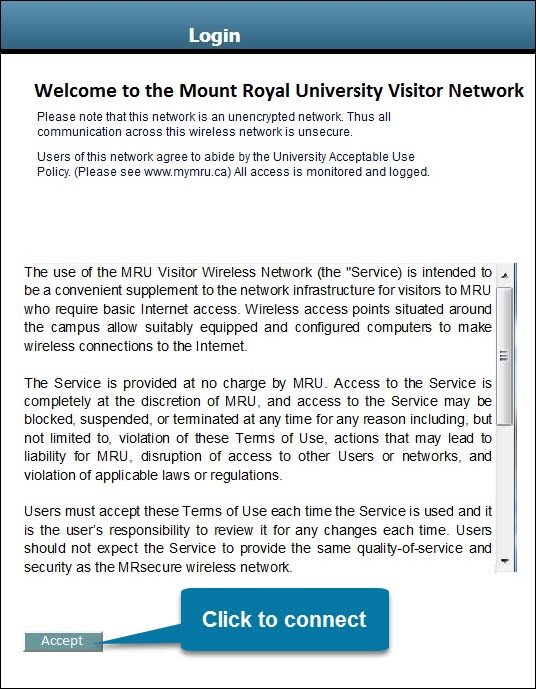 Support 
Mount Royal University provides visitor wireless Internet access as-is. Should you have problems connecting, only limited support is available.

Check the Mount Royal University home page for information on service outages and maintenance.