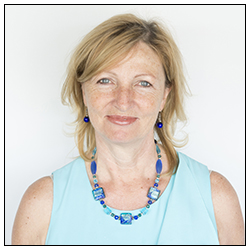 Mirjam Knapik – Chair of Student Counselling Services
I am a Registered Psychologist and came to Mount Royal in 2009. I have a BA from the University of Victoria and a Ph.D. from the University of Calgary.
Early in life I was struck by family stories that spoke of resiliency, perseverance and healing in the face of painful experiences. I wanted to facilitate this growth and healing with others and initially did so as a youth worker. Then I completed my degrees so that I am now able to do this work intensively as a counsellor.
When I meet with students I am curious about their strengths and what they've done to manage their challenges, as well as explore with them new perspectives and possibilities. For me it's about helping others determine what they want their life to be like, and together figuring out how they'll get there. 
In my life I love to make music with others and enjoy being outside to garden and hike.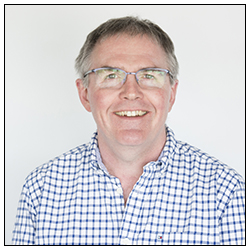 Michael Huston
I am Registered Psychologist, and a counsellor at Mount Royal since 2001. I completed a BSc in psychology at the University of Alberta and a Master's degree in Educational Psychology at the University of Calgary. I have experience working with a broad range of personal, career, and educational concerns.
I tend to think of counselling being about change – that it's a learning environment where we work together to think of goals, changes or outcomes, and to determine what needs to be learned to move in a preferred direction. Most concerns can be approached this way – as a learning opportunity. I tend to think of problems as being part of a normal human experience and that we can all learn how to cope better with the problems life presents.
I very much enjoy my work and appreciate the opportunity to assist students in addressing their concerns and creating desired changes. I like the idea of being tidy and organized.
Kathy Offet-Gartner (currently on leave)
I have a PhD in Counselling Psychology and I am a Registered Psychologist. I have been part of the Mount Royal Student Counselling team for the past ten years now and thoroughly enjoy my work with students and faculty.
I have a number of years of experience and have worked in a variety of different settings and communities. This varied experience creates a rich foundation of expertise and knowledge. Some of my areas of interest and experience include: addressing addictions, anger, all forms of abuse-past and/or present, assisting with conflict resolution, personal growth, positive parenting, and effective communication. I am passionate about working cross-culturally, in particular with Aboriginal people. I believe that individuals are the experts in their own life, that counselling offers the opportunity for individuals to find support to access their own inner wisdom, and act on it in ways that assist them to thrive.
I believe there is rarely a right or wrong in any given situation, that often even a small shift in perspective can assist individuals to see greater possibilities – shades of grey – to assist themselves in resolving their concerns. Further, I see counselling as a partnership, where both parties have gifts to offer, and their combined gifts provide the strength and resources to face any issue in a growth orientated way.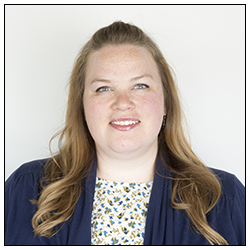 Jennifer McCormick
I grew up in Calgary and completed my Bachelor's and Master's of Science in Psychology at the University of Calgary. When I was a university student, I came to realize that my education was not limited to textbooks and the classroom. It felt like being in school was challenging me to explore who I thought I was and what I valued.
As a psychologist, I have come to appreciate the multitude of experiences that post-secondary  students have including coming from a range of locations, having a range of school and life experiences, and dealing with a large array of passions and stressors. For me, counselling involves creating opportunities to explore what these experiences mean to you along with finding resources and skills (internal or external) to get the most out of your MRU years.
I currently have time in my schedule dedicated to working with Indigenous and International Students. 
In addition to my work, I also enjoy painting/being creative, listening to audiobooks, and spending time with my spouse and children.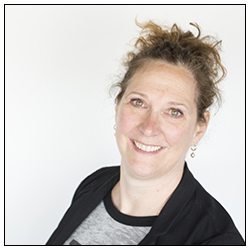 Sonya Flessati (currently on sabbatical)
I was born and raised in Calgary, and I am a Psychologist and Associate Professor working at MRU since 2002. I have a Master's Degree (Clinical Psychology) from Lakehead University and a Ph.D. (Counselling Psychology) from the University of Alberta.
I love my work with students – the diversity of their issues, their uniqueness, and the resilience that they bring to counselling, during a time of life transition and movement towards establishing one's identity, values, and a sense of meaning and purpose. It is fulfilling to be able to help students identify their best strengths and how they can be used to work with life's challenges.
When I am not at work, spending time with loved ones, walking my dog Casey, and being out in nature and in my garden provide me with a sense of contentment and wellness. When I am doing these things, I know that I am living well.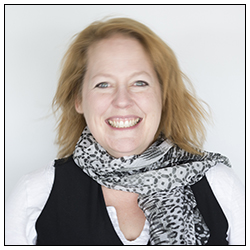 Janet Miller
I'm a psychologist at Mount Royal who provides counselling support to students on a variety of topics including career uncertainty, self-discovery, growth, relationships, trauma, crisis, depression, resiliency, anxiety and grief. I also absolutely love working with student leaders and volunteers. My approach to counselling has been influenced by existential psychology, positive psychology and client-centered therapy. I like conversations about meaning and purpose, and I love talking about the "big stuff" in life.
Outside of my office you'll find me on campus welcoming students into Residence, coordinating the Student Leadership Conference, or doing research about student success. In addition to my Mount Royal identity, I'm a mom, an amateur potter, and a coffee enthusiast. I love learning new things and appreciate the opportunity to be of support to our campus community.
Danni Lei
I am a registered psychologist and am excited to have joined the MRU Student Counselling Team. I completed my undergraduate degree at the University of Ottawa and a Master's of Science degree in Counselling Psychology at the University of Calgary. I have previously worked in a variety of contexts and have immensely enjoyed working with post-secondary students at the University of Calgary Wellness Centre, as well as with the Cumming School of Medicine, working with medical residents.  
I am passionate about supporting students through the demanding pressures of life by working collaboratively to identify hopes and preferences that align with people's unique histories and backgrounds, and to find ways of moving towards those goals. Working from a client-centred and strength-based perspective, I hope to help people discover their own wisdom, knowledge and skills that might assist them with their challenges and difficulties. As a 1.5 generation immigrant to Canada, I am also curious to explore the cultural, familial and societal nuances that influence identity and health/wellness. 
When I have free time, I enjoy listening to podcasts, exploring the mountains and trails of Alberta in all seasons with my partner and dog, savouring delicious foods at Calgary restaurants, and also returning to the beautiful lakes of Northwestern Ontario that I grew up with.
Judith Awari
I am a registered Social Worker who has worked in various collaborative and supportive capacities. My counseling journey started after my Master of Arts in Peace and Conflict Studies, working in post conflict communities. I went on and completed the Bachelor of social work at Dalhousie University and Masters in Clinical Social Work at University of Calgary. I am familiar with how navigating life's events and school presents stressful incidents. I truly enjoy helping students explore issues and challenges. I like to connect, listen, learn and explore the things that matter. I value the strengths from the unique lived experiences that each individual brings to our conversations. I also enjoy working with individuals on areas around self-esteem/confidence, struggles with identity, work issues, relationships and emotional issues. Counseling is an opportunity to work together. The struggles of daily life can be explored and the resources or opportunities for change can be discovered. Together we can find a way to decrease stress, problem-solve, engage in positive social interactions and improve overall wellness.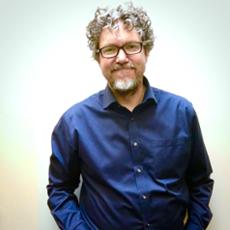 Kelly Waters-Radcliffe
Here's who I am: Kelly, A middle-aged fellow, husband and father of two. I've travelled a bit. I love art and sometimes paint. I love music but know only three chords on my guitar. I should probably go to the gym. And I've been a practicing therapist for about 18 years – it does take practice. The more people I meet, though, the more fully I've come to understand one basic thing: problems are problems because they interfere with what's meaningful. When our needs aren't met, when we fall out of line with our values, when our strengths go unused, and when we're trapped in routines that don't match our hopes, then life is drained of meaning. We disconnect. Disconnection can be felt in many ways, including but not limited to confusion, helplessness, anxiety, depression, and anger. Disconnected people are in pain, and people in pain respond in many ways, including but not limited to: avoiding, withdrawing, risk-taking, engaging in addiction, locking into conflict, acting violently, self-harming, and attempting suicide.
My practice is to help people find words for what's meaningful to them. When we find words our troubles become more understandable and 'visible'. And when things are understandable, new options emerge where once there seemed few or none. It becomes possible to reconnect with life in meaningful ways. This, I believe, is therapy.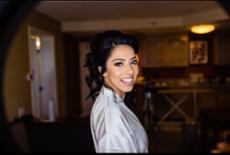 Shellyza Murji
I was born and raised in Calgary and am a Registered Social Worker. I started my education journey at Mount Royal University and completed my Master's Degree at the University of Calgary in Clinical International Social Work.
I approach my work with a holistic perspective and practice from a place of openness, respect, compassion and strive to create a safe and non-judgemental environment. I value clients sharing their stories and appreciate having a glimpse into their world as I support them to reach their goals and create desired change. Each person's journey is unique, and I admire their strength and courage to take that first step and reach out for support. Life presents us with many unexpected moments and having experienced struggles along my path, I have empathy for the strength and resiliency that clients present and their determination to work through these moments. 
In addition to my work, I enjoy spending time with my family, exploring the world through my daughter's eyes, and dancing!
Zen Ladhani
I believe it takes courage to be vulnerable which is why I think accessing counselling is about already being strong and becoming stronger. This is achieved by reflecting, enquiring, processing and engaging in change. As a counsellor, it's an honour to be included in this journey. I encourage you to think about reaching out to the caring team at MRU Student Counselling Services because counselling is for everyone and so beneficial for all of us! Professionally, I am a registered Social Worker (RSW, MSW) with a clinical specialization with many years of experience working with children, youth, young adults, adults, couples and families in various settings. In all aspects of my life, I strive to have and offer others hope, joy and of course some zen!!! 
Jyoti Johl
I am a Registered Psychologist, born and raised in Calgary, whose approach to therapy is a guided process of self-discovery and healing, one that goes further than "talk therapy" alone. I completed my undergraduate studies at the University of Calgary and went on to pursue a Masters in Counselling Psychology. Since registering with the College of Alberta Psychologists in 2013, I have worked in numerous settings including schools and various post-secondary institutions.
As no stranger to difficulties requiring resiliency, I have deep empathy for clients' experiences. I admire the courage it takes to seek help to navigate life's challenges and I strive to create a safe, non-judgmental and compassionate environment that is built on respect, openness and honesty. My counselling style is collaborative and I aim to use language and psycho-education that promotes a proactive, self-empowering, and egalitarian experience.
Apart from my work, I love spending time with my family and friends and I enjoy reading, music, storytelling and nature.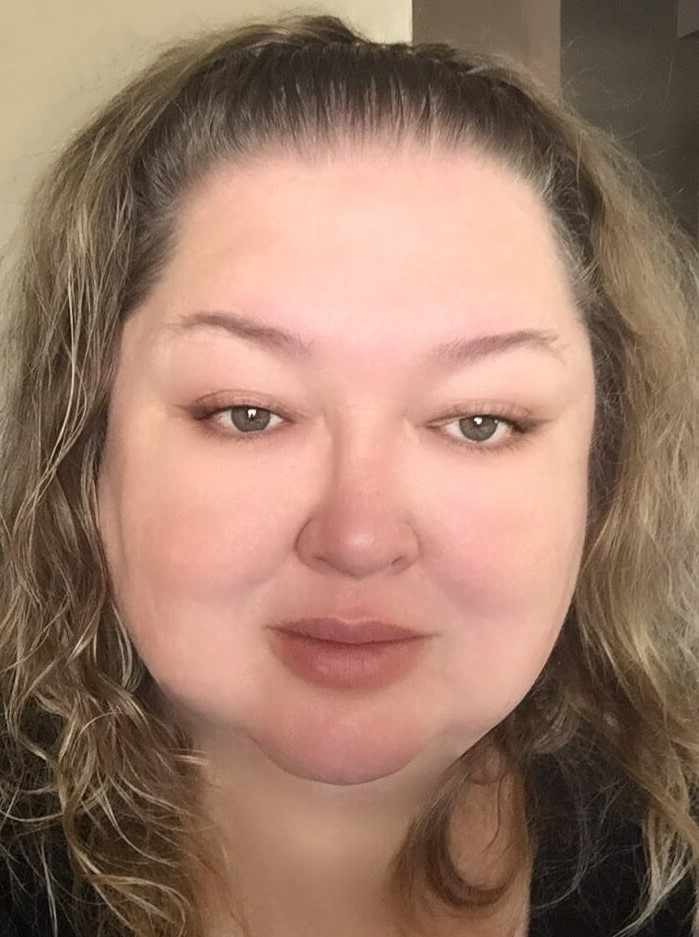 Angela Grey
My journey to becoming an Administrative Assistant was unconventional as I have a background in Fine Arts and was mainly interested in how the arts help people emotionally and psychologically, but I continued admin work throughout my studies and found that I very much connected with the "helping people" aspect of administrative work.
Previously, I worked with students, faculty and staff in a post-secondary environment for over a decade and some of my greatest successes came from assisting students to get the support and encouragement they needed to continue to attain their academic goals.
In December 2021, I became the Administrative Assistant to the Chair of Student Counselling Services (SCS) at MRU and feel that it has become a very good fit for me. I am able to assist, not only the Chair, but the entire counselling team and their clients in receiving the support they need.
As an administrative assistant, it continues to be one of my greatest passions to help others to find solutions, feel heard and aid them in getting the support they need to move forward.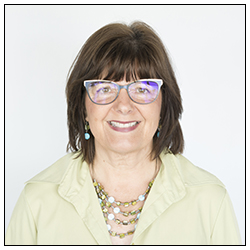 Barbara Russo
When people get a warm welcome in a new situation, the stage is set for a positive experience. That's been a strong belief throughout my working life, and especially in my administrative assistant role at the front desk of Student Counselling Services. The best part of my job here is definitely interacting with MRU students.
My previous positions include communications specialist for a tourism marketing organization, editor at MRU, and various medical office roles in Calgary and BC. Some of my most recent education achievements include completing the Indigenous Canada Course through the University of Alberta, a Technical Writing Certificate and Medical Terminology Certificate from MRU, and a Provincial Instructor Diploma from Vancouver Community College. Outside of work I have a passion for wildlife, nature, gardening and my adorable petsl