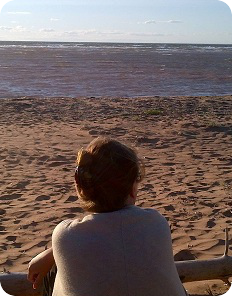 E-mail: abeattie@mtroyal.ca
Education:
I have a BA and MA in Anthropology from the University of Manitoba, and a PhD in Medical Anthropology from the University of California, San Francisco and Berkeley (2004).
Cultural Anthropology; Medical Anthropology; India; Japan
Research Interests:
My primary research interests are in the impact of global processes on health-related practices, particularly on infant massage and childcare in India. As such, my work is informed by and concerned with critical Medical Anthropology, the Anthropology of the body, maternal and child health, international health, ethnomedicine, transnational formations, globalization and modernity, and articulations of tradition, modernity and identity in a post-colonial society.
Starting in 2007, I have two new research projects:
The first, in association with the Integrative Health Institute at Mount Royal, will examine the impact of complementary therapies on perceived stress.
The second takes me in a new and unexpected research direction: the study of the emerging North American fan base for Japanese popular music.