Patrick H. Carmichael - Deceased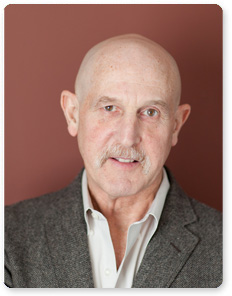 Adjunct Professor, Department of Sociology & Anthropology, Mount Royal University
Research Associate, Institute of Andean Studies, Berkeley, California
Education
B.A. Honours, Anthropology/Religious Studies, University of Winnipeg
M.A., Anthropology, Trent University
Ph.D., Archaeology, University of Calgary
Specialties

Andean Archaeology, Ethnohistory, Ethnography, Inca and Nasca cultures
Archaeology of the Americas, Sociopolitical Evolution, World Archaeology
Ceramic analysis, mortuary analysis, iconography
Teaching Awards and Honours
2020 Teaching Excellence Award, SAMRU, Mount Royal University
2015 Teaching Excellence Award, Student's Union, Mount Royal University
2013 Certificate of Excellence, Nexen Scholars Program, Mount Royal University

For work that advances the practice and profession of teaching
Recent Publications

2020, Monica Barnes, Ruth Anne Phillips, and Dan Sandweiss announce the publication of Andean Past Monograph 3, Prehistory of the Ica-Nazca Littoral, Peru by Patrick Henry Carmichael with Alana Cordy-Collins.

Maritime resources played a significant economic role in the prehistoric coastal communities of Central and Northern Peru, and, prior to the current study, it was reasonable to assume they were equally important on the South Coast. In the 1980s, researchers postulated that the Nasca culture of the Early Intermediate Period was a state-level society based on inland agriculture, heavily augmented by aquatic foodstuffs gathered and processed at coastal settlements. Carmichael calls this the Nasca Maritime Hypothesis. It envisioned permanent, ocean front towns providing massive amounts of marine resources to inland centers, in exchange for agricultural produce.

The research reported here, conducted from 1989 to 1990, was designed to test this hypothesis by means of a systematic ground survey covering a fifteen kilometer wide strip back from the shores, stretching from the north end of the Bahía de la Independencia to the southern boundary of the Bahía San Nicolás, a two hundred kilometer straight-line distance more than doubled by the winding coastline, and covering all of the coastlands opposite the inland valleys of Ica and Nazca. In the process, sites from all time periods were recorded, and all ecological zones within the study area were sampled, providing the first comprehensive overview of human exploitation in this region through time.

This monograph also contains a report by Alana Cordy-Collins of her visit to the site of Carhua where Chavín style painted textiles were reportedly found.

Prehistory of the Ica-Nazca Littoral, Peru is available, open access, through Andean Past Special Publications section of the University of Maine CreativeCommons at the link below:
It is also available on Academia.edu at the link below:
All Andean Past Special Publications are here:
2017, Patrick Carmichael, "Iconographic Evidence of Nasca Genesis", in Nasca, C. Pardo and P. Fux (eds.), Museo de Arte de Lima and Rietberg Museum, Zurich. pp. 154–165.
2016, Patrick Carmichael, "Nasca Origins and Paracas Progenitors", Ñawpa Pacha, Journal of Andean Archaeology, Vol. 36, No. 2, pp. 53–94.
2015, Patrick Carmichael. "Proto-Nasca Art and Antaras". Ñawpa Pacha, Journal of Andean Archaeology, Volume 35, Number 2, pp. 117–172.
2014, Patrick Carmichael, Brenda V. Kennedy, and Lauren Cadwallader. "Coastal but not Littoral: Marine Resources in Nasca Diet". Ñawpa Pacha, Journal of Andean Archaeology, Volume 34, Number 1, pp. 3–26.
2013, Patrick Carmichael. "Regionalism in Nasca Style History", Andean Past 11 (2013): 215–231.
2011, Patrick Carmichael and Margy MacMillian. "Teaching Source Credibility Evaluation To Undergraduates: A Reflective Dialogue". Transformative Dialogues: Teaching & Learning Journal, Volume 4, Issue 3, pp. 1–8.
Current Archaeology Research
Multi-year research project:
Nasca Pottery of Ancient Peru: A Study in Style and Time

Analysis of 2,000 pottery vessels from a 700-year time span, detailing manufacturer, shape, and iconography