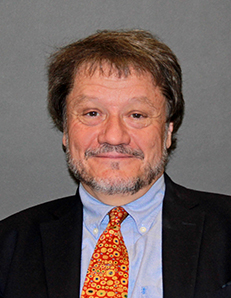 Dr. Glanzman received his B.A. cum laude in Anthropology from the University of Utah, and his M.A. and Ph.D. cum laude from the University of Pennsylvania, in the Archaeology of Syria, Palestine and Arabia. He has published extensively on the archaeology, history and technology of these regions. His expertise, teaching and research interests include: Near Eastern Archaeology; Mediterranean Archaeology; Ceramics and Ancient Technology; Archaeometry; Ancient History & Languages of the Near East; Archaeological Theory and Methodology; the Origins of Agriculture; Ancient Commerce; Pastoral Nomads; and Camel Caravans. He has presented papers on his research at numerous international conferences, including the Seminar for Arabian Studies (http://www.arabianseminar.org.uk/), and ARAM Society for Syro-Mesopotamian Studies (http://www.aramsociety.org/).
He was instrumental in organizing and contributing to the international traveling exhibition on the enigmatic Queen of Sheba. He has extensive field experience in Jordan (including Petra), and Yemen (including Field Director for the Mahram Bilqis Project in Marib), and he has active fieldwork in Yemen (and as Director of the Wadi Raghwan Archaeological Project [WRAP]), Oman (as Co-Director of Brigham Young University's Dhofar Project), and Saudi Arabia (as Field Archaeologist and Ceramicist for the University of Miami's Jurash Project). Materials from these projects are brought back to Mount Royal for conservation, study, and analysis; these are used in his hands-on classroom assignments and research projects for students, as well as for his student volunteer activities.
He has served as the past President of the Society for the Study of Egyptian Archaeology at the University of Calgary and more recently at MRU. Currently he organizes a lecture series at MRU on all aspects of the Old World, "Old World Researchers' Speaker Series". He also sits on the Board for the American Institute for Yemeni Studies (http://www.aiys.org/), and on the Advisory Board for Adumatu (http://www.adumatu.com/). In 2007 he was honoured with an award from H.E. The Ambassador from the Republic of Yemen to Canada, Dr. Abdulla Nasher, for his work on promoting the cultural heritage of Yemen. He has given numerous interviews for the media, most recently for MRU's "Face to Face" highlights (http://www.mtroyal.ca/AboutMountRoyal/MediaRoom/Newsroom/camel_caravans.htm), and the "Talking History" series for NewsTalk live radio (http://newstalk.ie ) in Dublin, Ireland.
Find his website highlighting his current research in Arabia, see http://www2.mtroyal.ca/~wglanzman/