The 2016 recipients of the Calgary Peace Prize are the Honourable Justice Murray Sinclair*, Dr. Marie Wilson and Chief Wilton Littlechild* of the Truth and Reconciliation Commission of Canada. Please join us in celebrating the commissioners' many contributions to the advancement of indigenous rights and reconciliation in Canada.
Event DetailsThursday, April 7, 2016
6 p.m. Reception
7 p.m. Doors open
7:30 p.m. Award Ceremony
Tickets available at mru.ca/peacetickets
Bella Concert Hall
Taylor Centre for the Performing Arts
Mount Royal University
4825 Mount Royal Gate SW
---
Tickets
Award Ceremony
Reception and Award Ceremony
7:30 p.m.
General, $35.00+fee
Student, $20.00+fee
6 p.m. Reception
7:30 p.m. Award Ceremony
$100+fee
Dr. Wilson will give an acceptance speech, followed by a Q&A session facilitated by Artistic Director of the Iiniistsi Treaty Arts Society, Cowboys Smithx.
Join us for a reception to celebrate the commissioners' work in our Atelier Room, located in the Taylor Centre for the Performing Arts. Guests will have the opportunity to meet Dr. Wilson, listen to live music and enjoy beverages and appetizers. Ticket includes one glass of wine.
Purchase your tickets today! mru.ca/peacetickets
Purchase your tickets today! mru.ca/peacetickets
---
About RecipientsThe Honourable Justice Murray Sinclair, Chair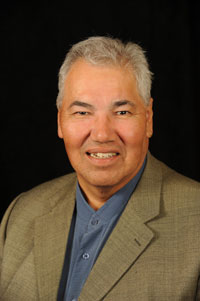 The Honourable Justice Murray Sinclair was appointed Associate Chief Judge of the Provincial Court of Manitoba in March of 1988 and to the Court of Queen's Bench of Manitoba in January 2001. He was Manitoba's first Aboriginal Judge.
Justice Sinclair was born and raised in the Selkirk area north of Winnipeg, graduating from his high school as class valedictorian and athlete of the year in 1968. After serving as Special Assistant to the Attorney General of Manitoba, Justice Sinclair attended the Universities of Winnipeg and Manitoba and, in 1979, graduated from the Faculty of Law at the University of Manitoba.
He was called to the Manitoba Bar in 1980. In the course of his legal practice, Justice Sinclair practiced primarily in the fields of civil and criminal litigation and Aboriginal law. He represented a cross-section of clients but by the time of his appointment, was known for his representation of Aboriginal people and his knowledge of Aboriginal legal issues.
Shortly after his appointment as Associate Chief Judge of the Provincial Court of Manitoba in 1988, Justice Sinclair was appointed Co-Commissioner, along with Court of Queen's Bench Associate Chief Justice A. C. Hamilton, of Manitoba's Aboriginal Justice Inquiry. In November 2000, Justice Sinclair completed the Report of the Pediatric Cardiac Surgery Inquest, a study into the deaths of twelve children in the pediatric cardiac surgery program of Winnipeg's Health Sciences Centre in 1994.
He has been awarded a National Aboriginal Achievement award in addition to many other community service awards, as well as Honourary Degrees from the University of Manitoba, the University of Ottawa, and St. John's College (University of Manitoba). He is an adjunct professor of Law and an adjunct professor in the Faculty of Graduate Studies at the University of Manitoba. Justice Sinclair is married to Katherine Morrisseau-Sinclair (Animiki-quay). They have four children, Manon (Miskodagaginquay) Beaudrie, James (Niigonwedom) (and his partner Lorena Sekwan Fontaine), Déne (Beendighay-geezhigo-quay), Gazheek (Gazhegwenabeek), and one granddaughter Sarah (Nimijiien Niibense) Fontaine-Sinclair.
Dr. Marie Wilson, Commissioner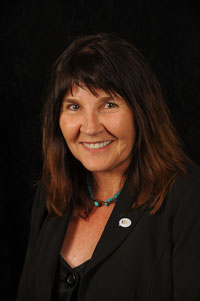 Marie Wilson has more than 30 years of professional experience as an award-winning journalist, trainer, and senior executive manager. She has also been a university lecturer, a high school teacher in Africa, a senior executive manager in both federal and territorial Crown Corporations, and an independent contractor and consultant in journalism, program evaluation, and project management. She has lived, studied and worked in cross-cultural environments for almost forty years, including Europe, Africa, and various parts of Canada.
As a journalist, Ms Wilson worked in print, radio and television as a regional and national reporter, and later as the Canadian Broadcasting Corporation's senior manager for northern Quebec and the three northern Territories. She was the first television program host of northern Canada's flagship weekly information program, Focus North. Her reports tackled complex issues, from the Quebec sovereignty referendum and national unity debates to the national Constitutional talks of the 1980's; from the settlement of historic aboriginal rights agreements to the state of health in First Nations and Inuit communities; from Papal visits to centennial celebrations of the Riel Rebellion.
As a Regional Director for the Canadian Broadcasting Corporation, Ms Wilson was a pioneer. She launched the first Daily Television News service for northern Canada, against a back-drop of four time zones and ten languages: English, French and eight indigenous. She developed the Arctic Winter Games and True North Concert series, to showcase northern performing artists and traditional indigenous sports for audiences across southern Canada. She fought for the recruitment and development of aboriginal staff and their on-air reflection. She acknowledged staff excellence with the CBC North Awards. She acknowledged the community with program initiatives to support and promote literacy.
A career highlight was to deliver training through the South African Broadcasting Corporation as part of that country's transition to democracy, and coinciding with the start-up of South Africa's own Truth and Reconciliation Commission. For several years she served as an associate board member of what was to become APTN, the Aboriginal Peoples Television Network. Over the years she has worked with various other boards and agencies committed to social justice, journalism and civic engagement, community, spiritual and international development, and the wellbeing of children and youth.
Ms Wilson is the recipient of a CBC North Award for Lifetime Achievement, the Northerner of the Year Award, and various awards and recognitions for journalism, writing excellence, and work-place safety initiatives. In May 2012, she was awarded an honourary Doctor of Laws degree by St. Thomas University of Fredricton, New Brunswick, in recognition of a professional career "marked by public service and social justice." Ms. Wilson speaks English and French, with some knowledge of Spanish and Sahtu Dene. She and her husband, Stephen Kakfwi, are the proud parents of Kyla, Daylyn and Keenan, and are blessed with four grandchildren.
Chief Wilton Littlechild, Commissioner*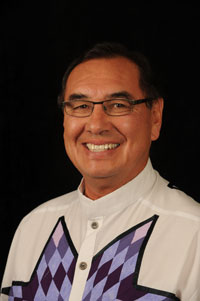 In 1976, Chief Wilton Littlechild had the distinction of being the first Treaty First Nation person to acquire his law degree from the University of Alberta. He received his Bachelor of Physical Education Degree in 1967 and his Master's Degree in Physical Education in 1975. In June of 2007, the University of Alberta bestowed the Doctor of Laws Degree on Chief Littlechild for his outstanding achievements.
An avid sportsman and athlete, Chief Littlechild has won more than fifty provincial, regional, national and international championships. He has served as a coach and organizer of sports event - being a founder of the North American Indigenous games; and has been inducted into seven Sports Halls of Fame.
Chief Littlechild is a respected lawyer and operates the law firm of J. Wilton Littlechild, Barrister and Solicitor, which is situated in the Ermineskin Reserve. He is a strong advocate for the rights of Indigenous Peoples and promoter of implementation of the treaties between the Indigenous Peoples of Canada and the Crown, now represented by the federal government. Chief Littlechild also served as the Chairperson for the Commission on First Nations and Métis Peoples and Justice Reform, mandated to review the justice system in the province of Saskatchewan.
Chief Littlechild served as a Member of Parliament from 1988 - 1993 for the riding of Wetaskiwin-Rimby. He served on several senior committees in the House of Commons and was a parliamentary delegate to the United Nations. Chief Littlechild organized a coalition of Indigenous Nations that sought and gained consultative status with the Economic and Social Council of the United Nations. He was re-appointed by the E.C.O.S.O.C. President to represent North America and has completed his second and final term as the North American representative to the UN Permanent Forum on Indigenous Issues.
Chief Littlechild was honoured by being appointed the Honourary Chief for the Maskwacis Crees and also honoured by the Chiefs of the Confederacy of Treaty Six First Nations as the International Chief for Treaty No. 6 Confederacy.
Elected by the Chiefs of Treaties 6, 7, 8 (Alberta) as the Regional Chief for the three Treaty territories in October of 2006 to serve a three-year term. He is married to Helen Peacock, and is the father of three children: Teddi, Neil and Megan.
*Please note: The Honourable Justice Murray Sinclair and Chief Wilton Littlechild will be unable to attend and accept the Calgary Peace Prize in person.

Discover more information on the Truth and Reconciliation Commission of Canada.

Read the reports issued or created by the Truth and Reconciliation Commission.
---
About Calgary Peace PrizeThe Calgary Peace Prize recognizes outstanding individuals from the global community who work toward making the world a more just, safer and less violent place.
Past recipients include:
Lieutenant-General the Honourable Roméo Dallaire, retired lieutenant-general, Senator, and celebrated humanitarian (2015)
Dr. Samantha Nutt, award-winning humanitarian, bestselling author and founder of the renowned international humanitarian organization, War Child (2014)
Emmanuel Jal (2013)
Dr. Izzeldin Abuelaish, The Gaza Doctor (2012)
Dr. Vandana Shiva, trained-Physicist, philosopher, environmental activist, eco feminist and author (2011)
Sally Armstrong, world-renowned human rights activist, documentary filmmaker and award-winning author (2010)
Honourable Louise Arbour, C.C., LL.L, LL.D (hon) (2009)
Prince El Hassan bin Talal of the Hashemite Kingdom of Jordan (2008)
Dr. Tadatoshi Akiba, Mayor of Hiroshima and President of Mayors for Peace (2006)

Presented by The Peace Studies Initiative, Faculty of Arts, Mount Royal University