Who's Frank? Panel Discussion 2016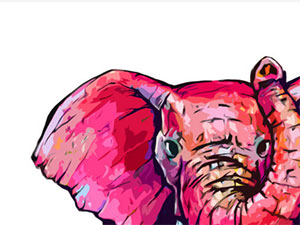 Frankly Speaking … about sexual violenceFind out how our panel of experts is raising awareness about sexual violence in a post-secondary environment with a frank, educational discussion on topics ranging from who is being sexually assaulted to the male perspective and bystander intervention.
Join the conversation and learn how you can be part of the solution.


---
Carving out power with Jessie Mac | 4:30 p.m., Lincoln Park Room
Stay after the panel in room J301 to hear Maureen Ulrich, this year's Writer in Residence and author of the Jessie Mac trilogy. She'll talk of her experience writing for a young audience, and about her feisty characters who take on challenges like bullying in school and in sports.
---
Event DetailsThursday, Feb. 25, 2016
2:30-4:30 p.m
Admission is free. No RSVP needed, seating is limited.
Lincoln Park Room, J301
Mount Royal University
4825 Mount Royal Gate SW
For more information on Who's Frank?, visit blogs.mtroyal.ca/whosfrank
---
Who's Frank? Panel
Cathy Carter-Snell
Associate Professor, Nursing
Mount Royal University

Who is being sexually assaulted
Issues of vulnerability - why college students are more at risk
Scharie Tavcer
Associate Professor, Criminal Justice
Mount Royal University
Attitudes on campus
Research on sexual violence with the MRU student body
Joe McGuire
Sexual Assault Educator - Men's Program
Calgary Communities Against Sexual Abuse
Male perspective and male victims
How are men part of the solution?
Zoe Slusar
Student Representative and Leader
Student Association of Mount Royal University
Student/SAMRU perspective on sexual violence
Be a Better Lover campaign
Gaye Warthe
Chair/Associate Professor, Department of Child Studies and Social Work
Mount Royal University
Bystander intervention
Stepping Up
I Believe You campaign
Who's Frank? Pink Shirt Days - Feb. 24 to 25
Frank is the physical manifestation of the "elephant in the room" that bullying often is. Bright pink, life-sized and hard to miss, Frank is a bit of an enigma because even though he appears in classrooms, sports fields and arenas, workplaces and just about everywhere else, nobody talks about him.
Read more...