Maureen Ulrich, Writer in Residence
Carving out power with Jessie MacMaureen Ulrich is this year's Writer in Residence and author of the Jessie Mac trilogy: Power Plays, Face Off and Breakaway. Don't miss her talk of her experience as a writer targeting a young audience, and whose feisty characters take on challenges like bullying in school and in sports.
After the talk, get your books autographed by Maureen.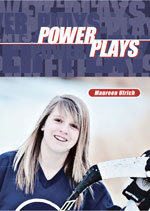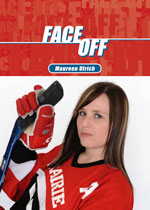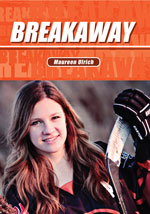 ---
Who's Frank? | 2:30 p.m., Lincoln Park Room
Come early and join the discussion "Frankly speaking … about sexual violence" with our panel of experts from MRU, SAMRU and Calgary Communities Against Sexual Abuse.
---
Event DetailsThursday, February 25
4:30-6:30 p.m.
Admission is free.
Refreshments provided in the Faculty Centre after the event.
Lincoln Park Room, J301
Mount Royal University
4825 Mount Royal Gate SW
Discover more on Maureen Ulrich and our Writer in Residence program.
Interview with Maureen Ulrich
Sponsored by the Faculty of Arts' Department of English, Languages and Cultures.