The self-reflective function of inner speech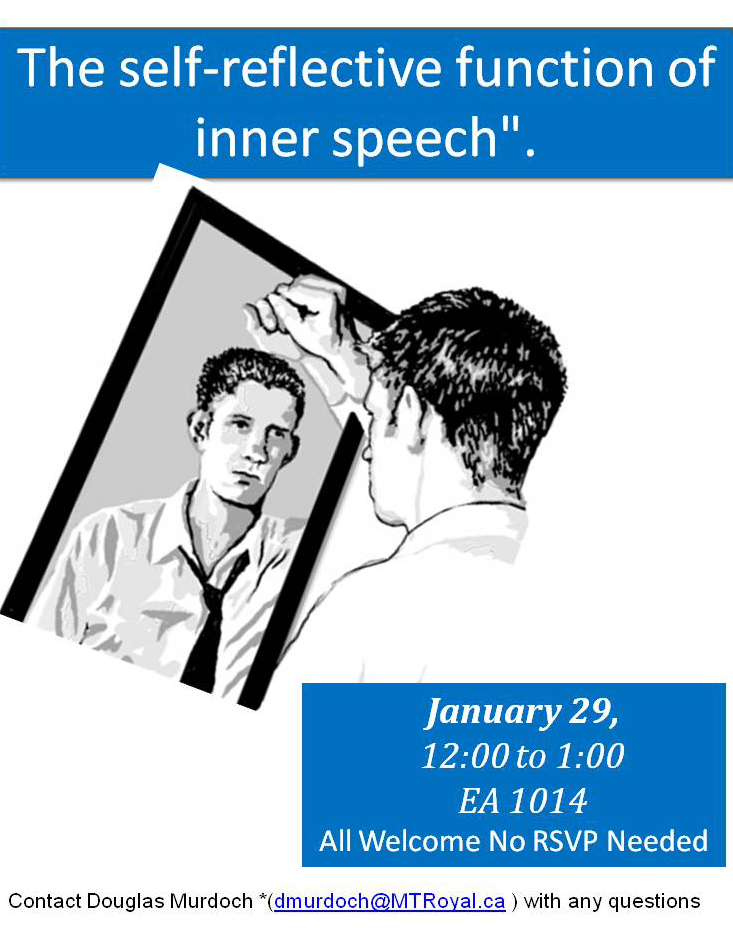 Mount Royal University Department of Psychology is proud to present a colloquium by Alain Morin, PhD, professor, Department of Psychology, Mount Royal University.
Event Details
Friday, January 29, 2016
12-1 p.m.
Everyone is welcome. No RSVP needed.
EA 2014, Faculty of Arts Building
Mount Royal University
4825 Mount Royal Gate SW
For more information, email Douglas Murdoch.
About
Alain Morin researches self-awareness, self-recognition, theory of mind, fame; self-awareness and self-destruction; development of self-consciousness; neurophilosophy/mind-brain problem.
Read more about Alain Morin.