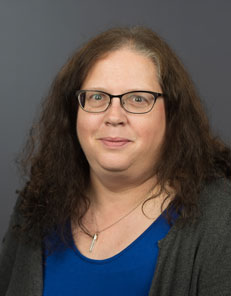 Christina Tortorelli, MA, RSW
Academic title: Assistant Professor
Office: T375
Email: ctortorelli@mtroyal.ca
Phone: 403.440.6439 or 403.540.5584
Education
MA (Counseling), Gonzaga University
BA, University of Victoria
Diploma, Mount Royal College
As a full-time assistant professor, I bring many years of experience working with vulnerable individuals, families and communities as well as a deep understanding of government processes to students. I have significant experience in family/domestic violence, disabilities, child development, medical child abuse, addictions, mental health, trauma, resilience to name a few. Collaboration is a critical skill for students to develop. Everything, in social work, is made easier through partnerships that you create and sustain. Strong partnerships I have across sectors remain strong and support students in their learning.
I am also a student embarking on my PhD in Social Work at the University of Calgary where I will further explore and research in the area of resilience. I am excited to continue to learn which enhances my ability to remain current in the field of social work, bring current knowledge to the MRU classroom — graduating exceptional professionals.
Areas of Instruction
Social Work with a focus on clinical skill development
Mental Health and Addiction
Legislation and policy
Child Intervention/Child Welfare
Collaborative Practice
Areas of Scholarship
International Students
Resilience
Fetal Alcohol Spectrum disorder
Cumulative Risk
Selected Publications
Lebel, C. A., McMorris, C. A., Kar, P., Ritter, C., Andre, Q., Tortorelli, C., & BenGibbard, W. (2019). Characterizing adverse prenatal and postnatal experiences in children. Birth Defects Research, 111(12), 848-858. doi:10.1002/bdr2.1464 Mukherjee, R. A. S., Cook, P. A., Norgate, S. H., & Price, A. D.
Xiangyu Long, Preeti Kar, Ben Gibbard, Christina Tortorelli, & Catherine Lebel. (2019). The brain's functional connectome in young children with prenatal alcohol exposure. NeuroImage: Clinical, 24. https://doaj.org/article/8e0ceb88be0842149efe73c1c5b6294b
Paediatrics & Child Health, Volume 15, Issue suppl_A, May/June 2010, Page 10A, https://doi-org.libproxy.mtroyal.ca/10.1093/pch/15.suppl_A.10Aa
Selected Presentations
Turtler, C., Dean, Y., Ferguson, M., Foggin, A., Supporting Success with International Students in Social Work Education. IFSW Conference on-line. July 15-19, 2020.
Tortorelli, C & Wilkes, Dr., T.C.R., Cannabis and Youth Post-Legalization. Developmental Neurosciences Grand Rounds – Alberta Children's Hospital. Calgary, AB, Canada. January 27, 2020.
Tortorelli, C., P-KIC: Pediatrics for Kids in Care. Pediatric Grand Rounds – Memorial University. St. John's, Newfoundland. November 12, 2019.
Wilkes, Dr. T.C.R., Ortega, I., Tortorelli, C., Ponting, S., Kent, R., Starchuk, A. Innovative cross-ministry mental health treatment program for high-risk youth. 39th Canadian Academy of Child and Adolescent Psychiatry Conference. Quebec City, Quebec, Canada. September 15-17, 2019.
Choate, P., Badry, D., & Tortorelli, C. FASD and Child Welfare Issues Across the Lifespan: Research, Policy and Practice. 8th International Research Conference on FASD: Research, Results and Relevance - Integrating Research, Policy, and Practice around the World, University of British Columbia Vancouver, BC, Canada. March 6, 2019. 
Relevant Community Service
Board Member MRU Childcare Center
Maintaining Collaborative Agency Relationships to support practicum opportunities
Professional Development Committee — MRFA
Multi-disciplinary collaborative with AHS and U of C — Cumulative Risk Journal Club