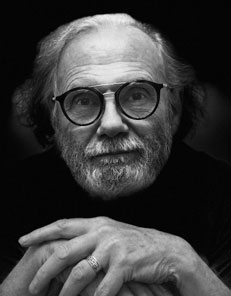 Peter Choate, PhD, RCSW
Administrative title: Program Coordinator, Social Work
Academic title: Professor
Education
PhD, Kingston University
PhD, Westbrook
MSW, University of British Columbia
BA (Psychology), University of British Columbia
Contact Information
403.440.5008
pchoate@mtroyal.ca
Peter's areas of research focus on child protection practice as well as errors linked with the death or serious injury of a child involved with child welfare. His work looks at assessment methodology in child protection, addressing problems of cultural bias, particularly as it relates to Indigenous Peoples. Other recent projects have included the voice of the child in child welfare hearings and the good enough standard for assessing parents. Peter has been engaged in clinical private counselling and assessment practice with an emphasis on addictions, domestic violence and child protection matters. He has been qualified as an expert witness on over 150 occasions in the Provincial Court of Alberta (Family and Youth Division) in Calgary, Red Deer, Lethbridge and Edmonton as well as the Court of Queen's Bench (Calgary and Medicine Hat). He is a Registered Clinical Social Worker and an approved Clinical Supervisor.
Areas of Instruction
Child and Adolescent Mental Health
Child Protection and Intervention
Assessment
Mental Health and Substance Abuse
Social Work with Families
Areas of Scholarship
Child Protection and Intervention
Assessment validity including culturally-based assessment
Fetal Alcohol Spectrum Disorder
Relationship between social work and Indigenous Peoples
Public Policy and Social Work
Selected Publications
Choate, P., CrazyBull, B., Lindstrom, D. & Lindstrom, G. (2020). Where do we from here? Ongoing colonialism from Attachment Theory. Aotearoa New Zealand Social Work, 32 (1), 32–44.
Review of the book White, S., Gibson, M., Wasatell, D., & Walsh, P. (2020). Reassessing Attachment Theory in Child Welfare. Bristol, UK: Policy Press. British Journal of Social Work. 
Choate, P. & Lindstrom, G. (2020). Challenging systemic bias towards Indigenous mothers arising from colonial and dominant society assessment methodology through a lens of humility. In, B. Richardson, (Ed.). Mothering on the Edge. Accepted.
Choate, P., St-Denis, N. & MacLaurin, B. (2020). At the beginning of the curve: Social work education and Indigenous content. Journal of Social Work Education, In press.
Selected Presentations
Choate, P. (2020, May). Considering Attachment in the Long Term. Wrapping our ways around them: Indigenous Communities Child Welfare Conference, (Virtual) Vancouver, B.C.   
Choate, P. (2020, April 30). Thinking Interpersonal Violence in the Courts During Societal Crisis — Issues for consideration in judicial decision making. Webinar, National Justice Institute. 
Relevant Community Service
Clinical Supervisor — Applicants to the Clinical Register, ACSW
Clinical Consultant, Child Intervention Matters
Member, Child Intervention Panel, 2017–2018