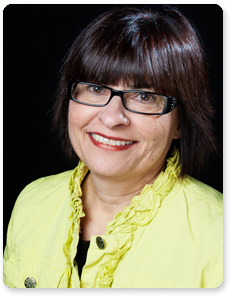 Bev Mathison, PhD
Academic Title: Associate Professor
Areas of Instruction
Contemporary Issues in Child Studies, Child Development & Brain Plasticity, Early Learning and Childcare
Degrees
PhD, University of Calgary
M.A., University of Calgary
B.Ed., University of Saskatchewan
B.A., University of Saskatchewan
Phone: 403.440.8655
Email: blmathison@mtroyal.ca
From early childhood education to elementary music education to special education to post secondary teaching (Faculty of Education, University of Calgary, MRU, Child Studies and Social Work), Beverly Mathison has spent her career immersed in teaching and learning. Although her research interests have shifted over the years, her fundamental pursuit remains unchanged: careful, thoughtful inquiry will lead us into and out of the conundrums shrouding understanding while simultaneously sparking critical consciousness. Her PhD was an expanded, deepened study of humanity's interrelatedness and the effects of our incursion into the "natural environment" (with both beneficial and deleterious effects). This included an exploration into the potential and actual role of the education system—from early childhood to post-secondary to lifelong learners—as a means to heightening awareness and inspiring a pervasive 'ecological mindedness.'
Areas of Instruction
Child Development and Brain Plasticity
Differing Abilities and Inclusion 
Practicum III
Child & Youth Human Rights 
Contemporary Issues in Child Studies
Areas of Scholarship
Flourishing in The Academy 
Ecological Mindedness 
Interpretive Studies in Higher Education
Inquiry-based Learning 
Contemplative Practice
Selected Publications 
Szabo, J., Mathison, B., Jakubec, S., Flessati, S., Currie, G. (2018). Tilling in the Garden of Joy and Sorrow: A Poetic Inquiry into the Rhizomatic Complexities of Growing into and through Collective Spaces. Art Research International 3(2).
Jakubec, S.L., Flessati, S., Currie, G., Gleeson, J., Szabo Hart, J., Mathison, B., Schow, E., Melrose, J., & Eirikson, A. It was like coming home again: Planting seeds of wellbeing through an inclusive campus community garden project for older adults. Journal of Therapeutic Horticulture.
Mathison, B., and Mathison, M. (2009). Impermanence, Liminality, and Transformation: In Search of Composure, Community, and Clarity. In P. Knowlton Cockett, E. Lohka, and K. Bentley (Eds.), Golden Threads: Women Creating Community. Calgary: Detselig Enterprises.
Mathison, B. (2009, July). Heeding a Call to Ecological Mindedness. (The Sixteenth International Conference on Learning, University of Barcelona, Spain.