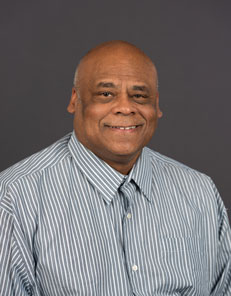 Richard Foggo
Academic title:
Associate Professor
Email: rfoggo@mtroyal.ca
Phone: 403.440.6990
Education
PhD (Student), Northcentral University
M.Ed. Psychology, University of Calgary (Counselling specialization)
B.A., University of Calgary
Areas of Instruction
Interpersonal Communication
Counselling Skills
Working with Families
Mental Health; Practicum
Ethics
Groups
Diversity
Scholarly Interests
Parenting practices
Father involvement
Coaching
Diversity/Cultural Awareness
Communication
Mediation
Conflict Resolution
Youth at Risk
Physical Literacy
Research and Scholarly Projects
Moore, L., & Seu, I.B. (2011). Giving children a voice: Children's positioning in family therapy. Journal of Marital and Family Therapy, 33(3), 279-301.
Ratts, M.J. (2011). Multiculturalism and social justice: Two sides of the same coin. Journal of Multicultural Counseling and Development, 39(1), 24-37.
Morgen, K., Miller, G., Stretch, L.S. (2012). Addiction counseling licensure issues for licensed professional counselors. The Professional Counselor: Research and Practice, 2(1), 58-65.
Kaplan, D.M., & Gladding, S.T. (2011). A vision for the future of counseling: The 20/20 principles for unifying and strengthening the profession. Journal of Counseling and Development, 89, 367-372.
Professional Community Service Interests
Community Mediation
Child Welfare
Calgary Police Service and Community Relations
Physical activity (Basketball) and Youth