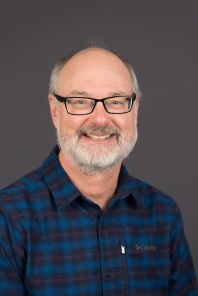 Academic Position: Professor
Education
PhD, University of Calgary
M.Ed., University of Calgary
B.Ed., Dalhousie
B.Sc., (Hons), Queens

Contact Information
Office: EL3423 H
Email: nvaughan@mtroyal.ca
Phone: 403.440.5587 

Norm's teaching background includes graduate and undergraduate courses in educational technology, K–12 education in northern Canada, technical training in the petroleum industry, and English as a Second Language in Japan. He is the Co-founder of the Blended Online Design Network (BOLD), a member of the Community of Inquiry Research Group, the Associate Editor of the International Journal of Mobile and Blended Learning and he is on the Editorial Boards of the International Journal of Excellence in e-Learning, Canadian Journal of Learning and Technology, the International Journal of E-Learning & Distance Education, the Journal on Centres for Teaching & Learning, and the Learning Communities Journal.

Areas of Instruction
Professional Dimensions II
Understanding Current & Emerging Pedagogical Technologies
Practicum II
Capstone course

Areas of Scholarship
K to 12 education
Blended and online learning
Faculty development

Selected Publications and Presentations
Vaughan, N.D., Reali, A., Stenbom, S., Jansen Van Vuuren, M., & MacDonald, D. (2017). Blended learning from design to evaluation: International case studies of evidence-based practice. Online Learning Journal, 21(3), 103-113. Available online.
Vaughan, N.D., Cool, R., & MacIsaac, K., & Stogre, T. (2017). ePortfolios as over-arching high impact practices for degree programs. The AAEEBL ePortfolio Review. 1(3), 36-45. Available online.
Vaughan, N.D. & Cloutier, D. (2017). Evaluating a blended degree program through the use of the NSSE framework. British Journal of Educational Technology. 48: 1176–1187. doi:10.1111/bjet.12537. Available online.
Garrison, D.R. & Vaughan, N.D. (2008). Blended Learning in Higher Education. San Francisco, CA: Jossey-Bass.
 
Relevant Community Service
President, Technology and Teacher Education Special Interest Group, Canadian Association of Teacher Education
International Advisory Board Member, National Institute for Digital Learning (NIDL), Dublin City University, Ireland
International Advisory Board Member, Distance Education and Learning Futures Alliance, Massey University, Palmerston North, New Zealand
Online Learning Network Advisory Board Member, Newburyport, Massachusetts