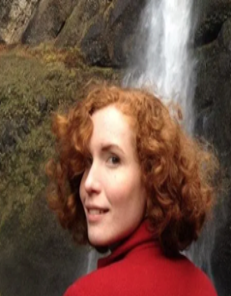 Kristen Schaffer, PhD
 Academic Title: Assistant Professor 
 Education
 PhD, Ontario Institute for Studies in Education, University of Toronto
 MT, Ontario Institute for Studies in Education, University of Toronto
 MFA, Slade School of Fine Art, University College London
 BA, Whitman College
 Contact Information 
 Office: EL 3423 M
 Email: kschaffer@mtroyal.ca
 Phone: 403.440.5976
Dr. Kristen Schaffer is an arts, mathematics and science educator, researcher, and community worker. Her transdisciplinary approach is informed by her art practice and prior experience working with intergenerational audiences as a museum educator. More recently, Kristen has taught in elementary and high schools and shared lessons learned with teacher candidates in undergraduate and graduate programs. Kristen completed her doctorate at the Ontario Institute for Studies in Education (OISE), where she used critical practitioner inquiry to better understand how to embrace asset-based frameworks and amplify children's creativity in a community-based science club initiative. She continues to work on varied projects which seek to understand the intersections of art and science; support teacher candidates to rebuild friendly relationships with mathematics, and appreciate anti-racism in environmental education.
Areas of Instruction
Arts Integration in Elementary Education

Practicum Supervision 
Areas of Scholarship 
Critical Practitioner Inquiry
Community-Based Research
Asset-Based Approaches
Arts, Science, Mathematics & Environmental Education
Informal Education
Selected Publications
El Halwany, S., Bencze, L., Hassan, N., Schaffer, K., Milanovic, M., & Zouda, M. (2020). Becoming alive within science education (research): Thinking with life history(ies), bodies and stickiness. Cultural Studies of Science Education, 16(1), 85-105. Retrieved from https://link.springer.com/article/10.1007/s11422-020-09994-4
Schaffer, K. & El Halwany, S. (2020). Feeling environmental policing: Possibilities and challenges for socio-ecological justice. CSSE-CACS 2020 Proceedings in the Journal of the Canadian Association for Curriculum Studies, 18(1), pp. 171-172. Retrieved from https://jcacs.journals.yorku.ca/index.php/jcacs/article/view/40539
Zouda, M., Schaffer K., Pouliot C., Milanovic M., El Halwany, S., Padamsi Z., Qureshi N., Bencze L. (2019). Ban the Dust! A graphic novel about citizen actions to eliminate urban dust pollution. STEPWISE Research and Publication Team, Toronto, ON, Canada. Retrieved from https://tinyurl.com/yxa9ptq6
Selected Presentations 
Navas Iannini, A. M., Pedretti, E., Atkinson, D., & Schaffer, K. (2022, Jul – Conference). Addressing Mental Health in Science Musuems. Paper accepted for presentation at the XX Symposium of the International Organization for Science and Technology Education, Recife, Brazil.
Burke, L. E. C., Schaffer, K. & Alkhooly, D. (2021, Jul). A STEM club for low-income youth explores strategies for strengthening community responsiveness in informal science education. Paper presented for 6th International Conference of STEM in Education, Virtual.
Schaffer, K. (2021, Apr). Learning to be community-responsive: An informal educator's attempt to recognize children's funds of scientific knowledge. Paper presentation at the American Education Research Association (AERA) Annual Meeting, Virtual.
Relevant Community Service 
Science Educators for Equity, Diversity and Social Justice Leadership Council
Canadian Association for Curriculum Studies