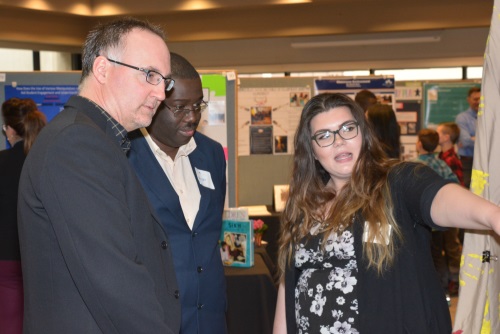 The capstone showcase event highlighted the inquiry projects of graduating teacher candidates undertaken during their final practicum. These projects represent rich reflection upon their professional practice.
Some engaged in professional inquiries on topics such as:
Assessment
Teacher reflection
Collaboration
Student Engagement
Creativity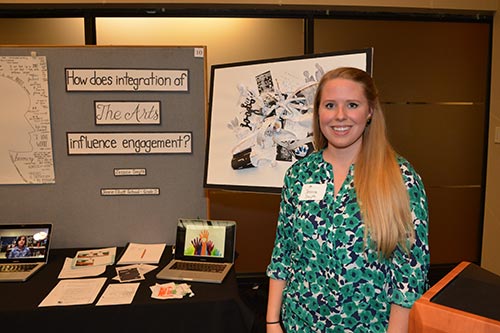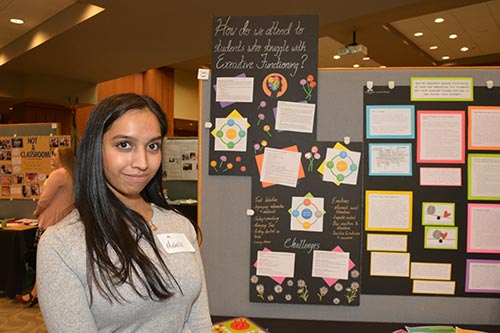 Others engaged in curricular inquiries that closely examined student learning through rich learning experiences including:
Connection (Social Studies)
Arts integration
Indigenous Education
Math games for engagement
Guests included mentor teachers, principals, school board recruiters, alumni, family members and university faculty. Guests were inspired by the creativity and depth of the work. The evening culminated with the distribution of important letters - the dean's attestation recommending them for a teaching certificate. Congratulations to all 64 new teachers!