On February 12th, 2021, the Department of Education offered its third Inclusive Education Symposium. This event's focus was on  Building Classrooms and School Communities that Support all Learners: Building Blocks for Success. We were pleased to partner with the Calgary City Teachers Convention (CCTC) to offer three virtual sessions that allowed teachers and school leaders to explore building effective inclusive learning environments in the classroom and school communities. 
Dr. Carol Ann Tomlinson was our keynote speaker. Dr. Tomlinson's world-renowned work on differentiation is foundational to building an inclusive classroom.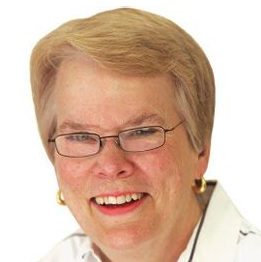 We also offered two spotlight sessions. Spotlight Session I included a panel of educational professionals who shared their stories of successes and challenges in creating inclusive classrooms and school communities. This panel consisted of Ms. Lorraine Kinsman, Principal at Eric Harvie School. Ms. Larysa Hart, Teacher and Learning Leader at Griffith Woods School and Ms. Elizabeth Lefler, Diverse Learning Consultant, Blind and Visually Impaired at the Calgary Catholic School District. 
In Spotlight Session II, Dr. Brent Macdonald, a Registered Psychologist, explored mental toughness and how we, as educators, can build resilience for ourselves and our students. 
Thank you to the presenters, speakers and attendees for supporting this learning opportunity. We want to thank the CCTC for their financial and technical support. Over 300 participants attended each of the 3 symposium sessions. Each of the sessions provided valuable insight into effective inclusive learning communities. Conference participant feedback was very positive. We hope to continue our partnership with the CCTC next year.