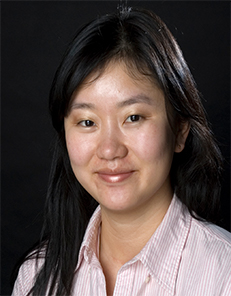 Breda Eubank, PhD, CAT (C)
Academic title: Assistant Professor
Education
PhD, University of Calgary
MSc, University of Calgary
BSc, BKin (Major Athletic Therapy), University of Alberta, University of Calgary
Contact Information
Office: U243H
Email: beubank@mtroyal.ca
Phone: 403.440.5184
Breda began teaching at Mount Royal in 2009 as a sessional instructor. Over the years, Breda has taken on several different roles that include course development, coordination, and curriculum planning. Breda teaches across the department in the Common Core, Athletic Therapy, and Physical Literacy. In the community, Breda has served as President and Vice-President of the Alberta Athletic Therapists Association, member of the Regional President's Committee of the Canadian Athletic Therapists Association, and Secretary of the Sport Medicine Council of Alberta. Breda is a member of the Canadian Professional Rodeo Sport Medicine Team. Currently, Breda is engaged with ongoing provincial quality improvement initiatives with the Bone and Joint Health Strategic Clinical Network and the Alberta Bone and Joint Health Institute. Breda's research interests include musculoskeletal health, health services quality improvement, psychometric tool development, consensus methods, economic evaluation, public policy, and rodeo research.
Areas of Instruction:
Areas of Scholarship:
musculoskeletal health
consensus methods
health promotion
psychometric tool development
rodeo
Selected Publications:
Eubank BH, Lackey S, Slomp M, Werle J, Kuntze C, Sheps DM. Consensus for a Primary Care Clinical Decision-Making Tool for Assessing, Diagnosing, and Managing Shoulder Pain in Alberta, Canada, 2021. BMC Family Practice, 22(1):201: https://doi.org/10.1186/s12875-021-01544-3.
Eubank BH, Emery, JCH, Lafave MR, Wiley JP, Sheps DM, & Mohtadi NG. Exploring the Business Case for Improving Quality of Care for Patients with Chronic Rotator Cuff Tears. 2019. Quality Management in Healthcare, Oct/Dec, 28(4): 209-221.
Eubank BH, Lafave MR, Mohtadi NG, Sheps DM, & Wiley JP. Validation of a tool to assess patient satisfaction, waiting times, healthcare utilization, and cost. 2019. Primary Health Care Research & Development. 20(e47): 1–8. https://doi: 10.1017/S1463423619000094
Eubank BH, Lafave MR, Wiley JP, Sheps DM, Bois AJ, & Mohtadi NG. Evaluating quality of care for patients with rotator cuff disorders. 2018. BMC Health Services Research, 18:569. https://doi.org/10.1186/s12913-018-3375-4.
Lau BH, Lafave MR, Butterwick DJ, & Mohtadi NG. Retrospective review of pectoralis major ruptures in rodeo steer wrestlers: A case series. 2013. Advances in Orthopedics, Article ID 987910, 4 pages, doi:10.1155/2013/987910.
Selected Presentations:
Roggenbuck J, Eubank B, Wright J, Kolb S, Harms M. Development of Evidence-Based Consensus Guidelines for ALS Genetic Counseling and Testing. 21st Annual Northeast Amyotrophic Lateral Sclerosis (NEALS) Meeting. 2023, Clearwater, Florida, November 1 – 3, 2022.
Eubank BHF, Lackey SWK, Kuntz C, Slomp M, Werle J, Sheps, DM. The Musculoskeletal Transformation (MSK-T) Program: Development of a Standardized Primary Care Decision-Making Tool for Shoulder Conditions. World Federation of Athletic Training and Therapy World Congress, Winnipeg, Canada, May 5 – 7, 2022.
Eubank BHF, Mohtadi NG, Lafave MR, Sheps DM, Wiley JP. The case for early, conservative management for patients presenting with chronic rotator cuff tears. Virtual Podium Presentation. Canadian Academy of Sport and Exercise Science, June 2021.
Eubank BH, Lafave MR, Mohtadi NG, Wiley JP, & Sheps DM. Evaluating the quality of care for patients presenting with chronic rotator cuff disorders in Alberta. Podium Presentation. Canadian Athletic Therapists Association Annual Conference, Quebec City, Qu
Eubank B, Mohtadi N, Lafave M, Wiley JP, Bois A, Sheps DM. Using the modified Delphi method to establish clinical consensus for the diagnosis and treatment of patients with rotator cuff pathology. Podium Presentation. 13th Meeting of the Combined Orthopae
Relevant Community Service
Canadian Institute of Health Research (CIHR) Peer Review Committee (2023-present)
Musculoskeletal Transformation Program – Core Committee (2019-present)
Alberta Bone and Joint Health Institute – Shoulder Expert Group (2019-present)
Canadian Athletic Therapists Association – International Relations Committee (2020-2022)