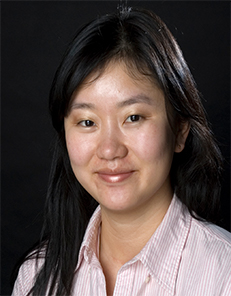 Breda Eubank, PhD, CAT (C)
Academic title: Instructor
Education
PhD, University of Calgary
MSc, University of Calgary
BSc, University of Alberta
BKin, University of Calgary
Contact Information
Email: beubank@mtroyal.ca

Breda began teaching at Mount Royal in 2009 as a sessional instructor. Over the years, Breda has taken on several different roles that include course development, coordination, and curriculum planning. Currently, Breda teaches in the Common Core, Athletic Therapy, and Physical Literacy. In the community, Breda has served as President and Vice-President of the Alberta Athletic Therapists Association, member of the Regional President's Committee of the Canadian Athletic Therapists Association, and Secretary of the Sport Medicine Council of Alberta. Breda is a member of the Canadian Professional Rodeo Sport Medicine Team. Most recently, Breda completed her doctoral dissertation in the field of sport medicine with a particular focus on health services research. She developed treatment algorithms and an ideal clinical care pathway for patients presenting with rotator cuff disorders. Breda's research interests include the development and evaluation of health measurement tools, economic evaluation, public policy, and rodeo research.
Areas of Instruction
Anatomy
Therapeutic modalities
Musculoskeletal evaluation
Issues in Health and Physical Education
Practical clinical management and administration
Areas of Scholarship
Health services research
Psychometric tool development and evaluation
Rodeo
Healthcare quality improvement
Healthcare quality measurement
 Selected Publications
Eubank BH, Emery, JCH, Lafave MR, Wiley JP, Sheps DM, & Mohtadi NG. Exploring the Business Case for Improving Quality of Care for Patients with Chronic Rotator Cuff Tears. 2019. Quality Management in Healthcare. October 2019 (In Press).
Eubank BH, Lafave MR, Mohtadi NG, Sheps DM, & Wiley JP. Validation of a tool to assess patient satisfaction, waiting times, healthcare utilization, and cost. 2019. Primary Health Care Research & Development. 20(e47): 1–8. https://doi: 10.1017/S1463423619000094
Eubank BH, Lafave MR, Wiley JP, Sheps DM, Bois AJ, & Mohtadi NG. Evaluating quality of care for patients with rotator cuff disorders. 2018. BMC Health Services Research, 18:569. https://doi.org/10.1186/s12913-018-3375-4.
Eubank BH & Sheps, DM. Evaluating shoulder care in Alberta: Team-based care at the Glen Sather Sports Medicine Clinic. 2018. COA Bulletin ACO, 119: 45-48.
Eubank BH, Mohtadi NG, Lafave MR, Wiley JP, Bois AJ, Boorman RS, & Sheps DM. Using the modified Delphi method to establish clinical consensus for the diagnosis and treatment of patients with rotator cuff pathology. 2016. BMC Medical Research Methodology. 16(56): doi: 10.1186/s12874-016-0165-8.
Selected Presentations
Eubank BHF, Mohtadi NG, Lafave MR, Sheps DM, & Wiley JP. Development of a clinical pathway for patients presenting with chronic disorders of the rotator cuff. 2018. Clinical Journal of Sport Medicine. 28(3): e61-62. Canadian Academy of Sport and Exercise Medicine (Halifax)
Eubank BH, Lafave MR, Mohtadi NG, Wiley JP, & Sheps DM. Evaluating the quality of care for patients presenting with chronic rotator cuff disorders in Alberta. 2018. Athletic Training and Sport Health Care. 10(3):135-136. Canadian Athletic Therapists Association (Quebec City)
Eubank BHF, Mohtadi NG, Lafave MR, Wiley JP, Bois AJ, Boorman RS, & Sheps DM. Development of a clinical practice guideline for patients presenting with rotator cuff tears. 2016. Clinical Journal of Sport Medicine. 26(3): e75. Canadian Academy of Sport and Exercise Medicine (Victoria)
Scholarship of Teaching and Learning as part of Curriculum Renewal in Athletic Therapy. Presented to Faculty and Student Body. Presented at Research and Scholarship Days. Co-presenters: Lafave M, Yeo M, Westbrook K, Valdez D, Eubank B, McAllister J, & Beijer H. (Calgary, March 2016)
Eubank BH, Lafave MR, Mohtadi NG, Wiley JP, & Bois AJ. Initial development and content validation of a tool for the diagnosis and screening of rotator cuff disorders (RCD-DST) in primary care. 2015. Athletic Training and Sport Health Care. 7(3):127-128. Canadian Athletic Therapists Association (Halifax)
Relevant Community Service
Education Chair for the Alberta Athletic Therapists Association
Bone and Joint Health Strategic Clinical Network MSK Core Design Team
Alberta Bone and Joint Shoulder Expert Group