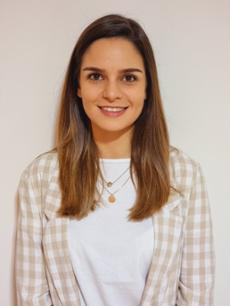 Joyce El Hayek, PhD.
Academic Title:  Contract Faculty
Education:
PhD in health promotion, Maastricht University, The Netherlands
MSc, Lebanese University, Lebanon
BS, Lebanese University, Lebanon
Contact Information:
Office: U243S
Email: jelhayek@mtroyal.ca
Phone: 403-440-5955
I completed my PhD in health promotion at Maastricht University, The Netherlands. I currently hold the position of Post-Doctoral Fellow in the Department of Health and Physical Education at Mount Royal University. I was a practicing dietitian in Lebanon with over 9 years of experience in nutrition counselling and teaching. I have been engaged in community nutrition and public health projects with international ngos specializing in the area of child, adolescent and maternal health and wellness. My area of research focuses on healthy nutrition and its impact on overall well-being. I am passionate about health promotion and nutrition and I am committed to making differences in these fields.
Areas of Instruction:
Selected Publications:
Hayek, J., Schneider, F., Tueni, M., & de Vries, H. (2020). Is Academic Achievement Related to Mediterranean Diet, Substance Use and Social-Cognitive Factors: Findings from Lebanese Adolescents. Nutrients, 12(5), 1535. https://www.mdpi.com/724966
Hayek, J., Tueni, M., Schneider, F., & de Vries, H. (2020). Parenting style as longitudinal predictor of adolescents' health behaviors in Lebanon. Health Education Research. https://doi.org/10.1093/her/cyaa045
Hayek, J., de Vries, H., Tueni, M., Lahoud, N., Winkens, B., Schneider, F. (2021) Increased Adherence to the Mediterranean Diet and Higher Efficacy Beliefs Are Associated with Better Academic Achievement: A Longitudinal Study of High School Adolescents in Lebanon. Int. J.Environ. Res. Public Health. https://www.mdpi.com/1168062
Hayek J, Schneider F, Lahoud N, Tueni M, de Vries H (2022) Authoritative parenting stimulates academic achievement, also partly via self-efficacy and intention towards getting good grades. PLoS ONE 17(3): e0265595. https://doi.org/10.1371/journal.pone.026