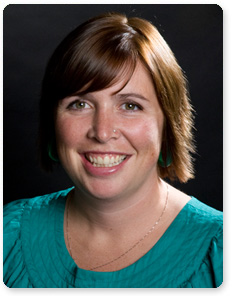 Title: Chair, Health and Physical Education
Degrees:
PhD, University of Alberta
Postdoctoral Fellowship, University of Michigan
M.Sc., University of Western Ontario
B.Sc., University of Western Ontario
Contact Information
Office: U241C
Phone: 403.440.8671
Fax: 403.440.6744
E-mail: clane@mtroyal.ca
Education: Dr. Lane completed a PhD in Rehabilitation Medicine at the University of Alberta, and both her M.Sc. and B.Sc. in Kinesiology (exercise physiology) at the University of Western Ontario. As part of her MSc. work she completed a program in Exercise Rehabilitation from Victoria University of Technology in Australia. Following her doctoral work, Christy completed a post-doctoral fellowship at the University of Michigan Spine Program.

Instructor Profile: Christy joined the department in August of 2009 and teaches Anatomy and Exercise Physiology in the Physical Literacy Program. Christy is passionate about promoting and facilitating undergraduate research, and consistently involves students in her clinical research projects. In 2014-15, Christy was in invited Visiting Associate Professor in the Department of Orthopaedic Surgery at Stanford University where she co-Founded the Stanford Wearable Health Lab. Christy is also a member of the prestigious International Society for the Study of the Lumbar Spine (ISSLS), and the Chair of the Planning Committee that will bring the ISSLS Annual Meeting to Banff, Canada in 2018.

Research Interests and Current Work: Christy is an award-winning exercise scientist with expertise in the application of wearable technology and e-health interventions in musculoskeletal health. Christy is a founding member of the Stanford University Wearable Health Lab, where she conducts research focusing on the application of advanced analytics and wearable technology for diagnosis and care of mobility-limiting disorders, including spinal stenosis, low back pain and osteoarthritis. This work on physical activity and low back pain won Christy and her team the 2013 Best Paper Award for Medical and Interventional Science from The North American Spine Society and The Spine Journal. At MRU, Christy leads a team of researchers focused on e-health lifestyle interventions for lumbar spinal stenosis and low back pain. Christy is the primary investigator on the Spinal Stenosis Pedometer and Nutrition Lifestyle Intervention (SSPANLI), an ongoing randomized clinical trial funded through the Canadian Institutes for Health Research (CIHR). She also leads the Pedometer and Nutrition Lifestyle Intervention for Low Back Pain (PANLI) trial. Christy is the Chair of the International Taskforce on the Diagnosis and Management of Lumbar Spinal Stenosis, as well as the ISSLS Focus Group on Spinal Stenosis. This group brings together a group of over 20 international experts in spinal stenosis. As a result of this work, Christy and her team were awarded the ISSLS Prize for Clinical Spine Research in 2015. Finally, Christy is the Co-Founder and COO of Vivametrica, a health analytics company that translates data from wearable devices into actionable information for behaviour change and assessment of health outcomes. In her role at Vivametrica Christy works with industry leaders in wearable technology to advance the science of activity tracking and exercise prescription.