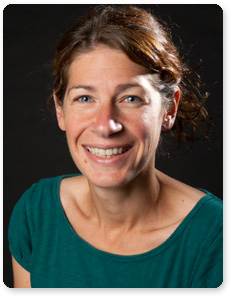 Julie Booke, PhD
Administrative title: Program Coordinator, Sport and Recreation Management
Academic Title: Associate Professor
Education
PhD, University of Calgary
MA, University of Manitoba
BRS, University of Manitoba
Contact Information
Office: U243M
Email: jbooke@mtroyal.ca
Phone: 403.440.6986
Julie Booke completed a Bachelors of Recreation Studies at the University of Manitoba. After completing her undergraduate degree she worked for the Hurricane Island Outward Bound School and the University of Missouri's Experiential Education program before returning to the University of Manitoba to complete a Master of Arts degree focusing on the impact of wilderness education on youth at risk. Julie's PhD is from the University of Calgary in the Department of Graduate Division of Educational Research. Her dissertation focused on the impact of an educational development program on university instructors teaching assumptions, philosophies and practices.
Areas of Instruction
Issues in Sport and Recreation Management
Issues in Health and Physical Education
Program Planning
Leadership and Communication
Areas of Scholarship
Behaviour in Sport
Bullying in Sport
Educational Development
Program Implementation
Selected Publications
Booke, J. I am proud to have a PhD. In C. Artenie & D.J. Davis (Eds), Specialists Passions & Careers (pp. 3 – 6). Montreal: Universitas.
Booke, J., & Willment, J. (2018). Teaching assumptions within a university faculty development program. Transformative Dialogues 11(1).
Booke, J., & Willment, J. (2017). Reflections on statements of teaching across faculty career phases. Transformative Dialogues 10(1)
Yeo, M., Booke, J., & Swabey, A. (2016). "Shut the #$%* Up" - Forty years of students writing in an anonymous forum. Radical Pedagogy, 13(2), 56 – 74
Booke, J., & Pavelka, J. (2015). Respect in Sport: The perceived impact of the mandatory Respect in Sport program. Journal of Sports Pedagogy and Physical Education, 10(4)
Selected Presentations
Booke, J., Malec, C., Delannoy, T., & Wright, S. (2019). Bullying in Sport and the implementation of the bullying presentation program Dare to Care in Sport in swimming
Booke, J., Price, S., Best, D. (2017). Cementing Major Selection Timing to Improve Student Success. Poster presented at the PHE Canada Research Forum, St. John, NFLD
Booke, J., Tamminen, K., & Smith, K. (2016, October). Effectively implementing parent and athlete education programs in a sports context. Poster presented at Alberta Recreation and Parks Association, Jasper, AB
Booke, J., & Silovs, J.I. (2017). Respect in Sport - Tennis Alberta. Poster presented at the PHE Canada Research Forum, St. John, NFLD
Booke, J. (2016, July). To Implement or Not to Implement That is the Question. Presented at The Hockey Conference, Fredericton, NB