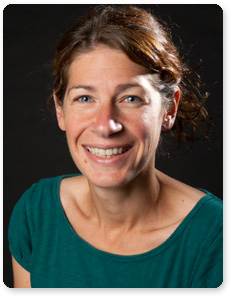 Health and Physical Education
Degrees:
PhD, University of Calgary
MA, University of Manitoba
BRS, University of Manitoba
Position: Associate Professor
Coordinator, Sport and Recreation Management

Office: U243M
Phone: 403.440.6986
Fax: 403.440.6744
E-mail: jbooke@mtroyal.ca
Education: Julie Booke completed a Bachelors of Recreation Studies at the University of Manitoba. After completing her undergraduate degree she worked for the Hurricane Island Outward Bound School and the University of Missouri's Experiential Education program before returning to the University of Manitoba to complete a Master of Arts degree focusing on the impact of wilderness education on youth at risk. Julie's PhD is from the University of Calgary in the Department of Graduate Division of Educational Research. Her dissertation focused on the impact of an educational development program on university instructors teaching assumptions, philosophies and practices.
Current Work: Julie is currently serving as Interim Chair to the Department of Health and Physical Education
Instructor Profile: Julie has had the opportunity to teach at a variety of institutions including the University of Missouri, the University of Maine at Presque Isle, Red River College and the University of Calgary.
---
Community Service/Research Interests: Julie is currently researching the impact the mandatory Respect in Sport parent program has on parental behaviours at minor hockey games. Her other research project focuses on what students say about their classroom experience in an anonymous forum.