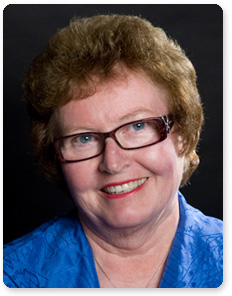 Health and Physical Education
Degree: M.Sc., University of Oregon
Position: Instructor
Office: U243G
Phone: 403.440.6497
Fax: 403.440.6744
E-mail: jjarrell@mtroyal.ca
Education: Jean Jarrell completed her Bachelor of Arts in Recreation with a double major in Physical Education and Health Education from the Washington State University. She then went on to complete a Master of Science in Physical Education with emphasis in History and Philosophy, Administration and Recreation from the University of Oregon.
Current Work: Jean studies many aspects of different sports, particularly Olympic Sports. She has a keen interest in high performance athletes, their coaching and administrative support systems, and in government and political influences on the development of sport nationally and internationally.
Instructor Profile: Jean's area of instructional specialization falls within aquatics and coaching theory. Jean has been instructing Physical Education at Mount Royal University since January 1971.
---
Community Service/Research Interests:
Jean has been involved in the sport of Women's Artistic Gymnastics for 35 years as a coach, judge and administrator. This experience provided the opportunity to coach all levels of athletes from beginners to national team members as well as opportunities to judge gymnastics at the local, national and international levels for over 20 years.
Jean has travelled as a member of the Canadian Gymnastics Team to over fifteen countries to judge invitational Gymnastics competitions as well as officiate at three Commonwealth Games, two Pan American Games, two Pan Pacific Championships and one FISU games.
In recognition of her contributions and involvement in the sport of Gymnastics in Alberta, Canada and internationally, she was the first person from the sport of Gymnastics to be inducted into the Alberta Sports Hall of Fame in 2001.