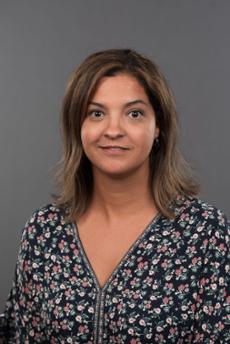 Lisa Daroux-Cole
Academic title:  Assistant Professor
Education
PhD, M.Sc., B.Sc, Kingston University, UK
M.Sc., University of Calgary
B.Sc., University of Calgary
Contact information
Office: U243I
Email: lcole1@mtroyal.ca
Phone: 403.440.6508
Dr. Lisa Daroux-Cole, Assistant Professor in Health & Physical Education, brings 20+ years of undergraduate teaching and industry experience in kinesiology and psychology, both locally and abroad. Her field of research was psycho-social oncology, but recently she has focused her attention on service and has a particular interest in equity, diversity and inclusion in higher education. She continues to create awareness and is proud to be working in a faculty committed to the promotion of a healthy community with an intention to support diversity and inclusion of all people.
Areas of Instruction:
Sport & Exercise Psychology
Physical Literacy
Community Health & Wellness
Selected Publications:
Truman E, Daroux-Cole L, Elliott C. (2022). Educating for Children's Health: Lessons Learned on Facilitating Media Literacy & Food Marketing Programming. Health Promotion Practice. doi: 10.1177/15248399211072532.
Daroux-Cole, L., Pettengell, R., Jewell, A. (2013). Exercise for cancer survivors: A review. OA Cancer;1(1):5.
Exercise and Cancer for Fitness Professionals, 1st Edition. L. Capozzi, L. Daroux-Cole, N.Culos-Reed. Manual for Training Program (2012)
Grace, F.M.; Graham, M.T.; Baker, J.S.; Sculthorpe, N; Haggett, A; Brouner, J; Cole, L; Davies, B. (2009). Further Considerations For The Diagnostic Evaluation Of Anabolic Androgenic Steroid (AAS) Associated Hepatotoxicity. Medicine & Science in Sports & Exercise, Vol 41, Issue 5, pp 396-397.