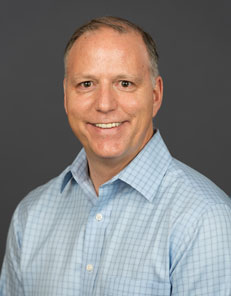 Mark Lafave, PhD, CAT (C)

Administrative title: Program Coordinator, Athletic Therapy
Academic title: Professor
Education
PhD, University of Calgary
MSc., University of Manitoba
BPE, University of Manitoba 
Contact information
Office: U241
Email: mlafave@mtroyal.ca
Phone: 403.440.6246
Mark began at Mount Royal in 1994 as both an instructor in the department and as the Head Athletic Therapist for Cougar Athletics. In service to both these groups, Mark was instrumental in the design and development of the clinic at Mount Royal (Optimal Therapies). Since 1997 Mark has focused primarily on an academic role at MRU. He was part of the inaugural class to become a full professor at MRU in 2012. In 2018, Mark won the MRU career achievement award for research and scholarship. He has focused his research in two main areas: clinical education/SOTL and clinical research focused on knee and shoulders.
Areas of Instruction
Clinical Education

Competency Development

Orthopedic Assessment

Rehabilitation

Clinical Skill Development
Areas of Scholarship
Clinical Education

Scholarship of Teaching and Learning (SoTL)

Clinical Research on Knees

Clinical Research on Shoulders

Competency Development
Selected Publications
Lafave, LMZ, Webster, AD, McConnell, C, Van Wyk, N., Lafave, MR. The impact of COVID-19 on eating environments and physical activity in early childhood education and care in Alberta, Canada: A cross-sectional study. Nutrients, published online Nov. 26, 2021.
Marien, M, Heard, M, Buchko, G, Hiemstra, LH, Kerslake, S, & Lafave, MR. (2021) Validity, Responsiveness, and Reliability of the ACL-QOL in an Adolescent Population. Journal of Pediatric Orthopedics, doi: 10.1097/BPO.0000000000001964.
Lafave, LMZ, Yeo, M, & Lafave, MR. (2021). Concept Mapping towards Competency: Teaching and Assessing Undergraduate Evidence-Informed Practice. Journal of Competency-Based Education, published online, March 17, 2021. 
Hiemstra, LH, Kerslake, S, O'Brien, C, & Lafave, MR. (2021). Common Physical Examination Tests for Patellofemoral Instability demonstrate Weak Inter-rater Reliability. Arthroscopy: the journal of arthroscopy & related research, Online, May 2021.
Hiemstra, L., Kerslake, S., Lafave, MR. (2021). Patellar Apprehension is Reduced in Most but not All Patients following Successful Patellar Stabilization. American Journal of Sport Medicine, 49 (4), pg. 975-981.
Selected Presentations
Lafave, MR & Yeo, M. Understanding Relationships between Factors that Contribute to Deep Learning and Competency Development in Professional Education. European Scholarship of Teaching and Learning Conference, Bilbao, Spain, June 13-14, 2019.
Lafave, MR, Owen, J. & DeMont, R. Physical Activity and Nutrition Competencies for Athletic Therapists: a New Framework with a Renewed Role? International Society of Behavioural Nutrition and Physical Activity Conference, Prague, Czech Republic, June 4-7, 2019.
Lafave, MR, Owen, J. & DeMont, R. Clarifying Competency Definitions to Help Frame the New Canadian Athletic Therapists Association (CATA) Competency Framework and Competencies, CATA Annual Conference, Calgary, Alberta, Canada, May 30-June 1, 2019. Athletic Training and Sports Health Care 2019
Lafave, MR, Owen, J & DeMont, R. Evolving Roles of Athletic Therapists in Canada with Health Promotion under a New Competency Framework. An International Forum on Health Promotion and Education. Athens, Greece, May 2019
Lafave, MR., Valdez, D, Yeo, M. & Owens, J. A Measure of Competence in Athletic Therapy – Content Validation of the Mini-CEX for AT. 2nd World Summit on Competency-Based Education for the Health Professions. Basel, Switzerland, August 2018
Relevant community service
Canadian Athletic Therapists Association Program Accreditation Committee 2013–2023
Canadian Pro Rodeo Sport Medicine 1994-present