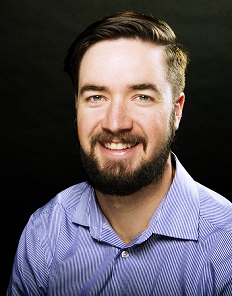 Health and Physical Education
Degrees:
MEd, University of Victoria
Bachelor of Applied Ecotourism and Outdoor Leadership, Mount Royal University
Position: Instructor

Office: U243N
Phone: 
Email: pjessop@mtroyal.ca
Education: Paul completed his Bachelor of Applied Ecotourism and Outdoor Leadership at Mount Royal University in 2008, and immediately enrolled in an Instructor course with the National Outdoor Leadership School, or NOLS, based out of Wyoming. Paul completed a Master's of Education in Leadership Studies from the University of Victoria in 2013. His research was focused on outdoor experiential leadership education.
Instructor Profile: Paul has taught at NOLS since 2009, specializing in teaching, at a post-secondary level, outdoor leadership, environmental studies and outdoor skills, offering credit from the University of Utah. He has led 30-day backpacking expeditions in Alaska, Yukon, Washington, and Wyoming, as well as 12-day ski tours in the Absorokas. Paul has also taught indoors at Mount Royal University since January, 2014, focusing on leadership courses, and including activity-based courses.
Research Interests: For his Master's of Education, Paul researched and developed a curriculum for outdoor-based, experiential leadership education programs. His research focused on outdoor education pedagogy, environmental, experiential, and leadership education, as well as leadership theory.