Ian Sherrington attempts to scale Canada's highest peak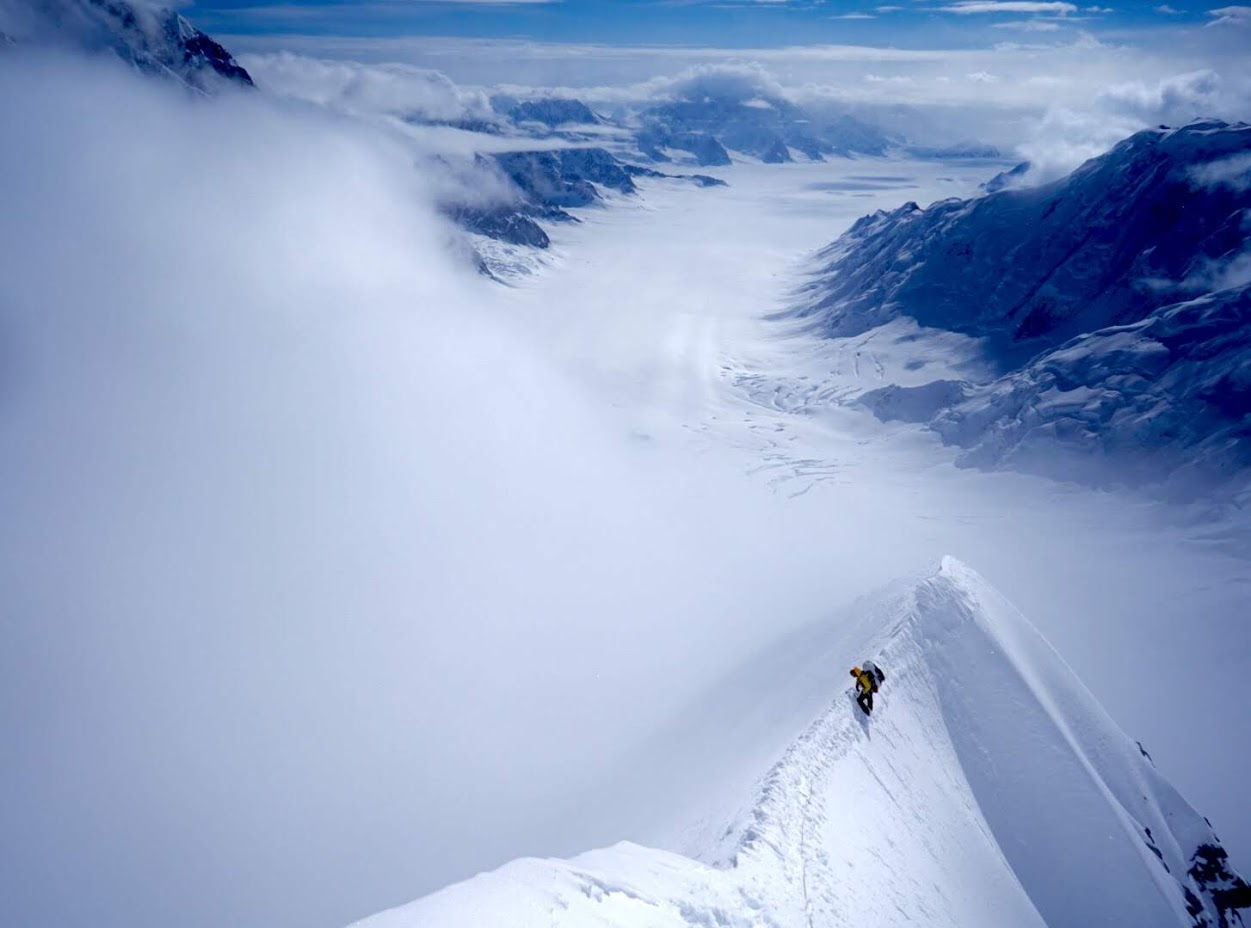 At 5959m above sea level, Mount Logan is, as I am sure most Canadians know, the highest point in our country and the second highest point in North America. Its location in the sub-Arctic of the Saint Elias Range of the Western Yukon gives it a decisively polar feel. As a proud naturalized Canadian (immigrated at the age of two), I have spent most of my life trying to experience as many corners of this amazing country as I can. 2019 marked the year I visited my last province or territory (Newfoundland) and attempted to climb to the top of the country.
Mount Logan has long been on my list as it has also been for my brother-law, Kirk Mauthner, an ACMG Mountain Guide and a world renowned high-angle rescue specialist. We had been chatting periodically about Mount Logan since we climbed Denali (highest in North America) together in 2001. It so happened that 2019 marked the year when our collective ages added to the nice round number of 100 years! So we decided to call our expedition the Logan 100.
Most people who attempt Mount Logan opt for the King's Trench Route on the West side of the mountain. This is a relatively straight forward ski ascent/descent. We decided to try our hand with the East Ridge route, a more involved climbing objective including knife edged ridges, sections of rock and ice-climbing, and almost continuous exposure of up to 1500m down on both sides of the ridge. All routes on the mountain are subjected to the fickle and harsh nature of sub-arctic weather hitting Mount Logan at regular intervals from the Pacific Ocean located less than 120 km away. It is also located in the middle of the largest glacier system on earth outside of the polar regions. This makes it extremely difficult to access, either a two-three week trek to reach the mountain (which is what the first ascent team did in the 1920's) or, as most climbers do today, a 1 hour flight from Kluane Lake in a plane equipped with skis to land on the glacier at the base of the mountain. Due to all these factors, the numbers of expeditions that are launched and the success rate for summit attempts for Mount Logan are both extremely low. For comparison, Mount Everest had over 1200 permits issues in 2019; Logan had under 50. The King's Trench has a success rate of about 50 per cent and the East Ridge is about 25 per cent. Knowing all this, we planned and prepped gear, fuel, and food for 21 days on the mountain and headed north up the Alaska Highway in early May. The more than 2,500 km drive took us to the airbase at Kluane Lake near Haines Junction where Icefield Discovery flies out of. The flight into Mount Logan was nothing short of exhilarating. Nothing makes you feel smaller than sitting in a tiny three person plane travelling more than 1,000's of square kilometres of glacier ice. We were dropped off 10 km from the base of the East Ridge and, after the drone of the plane faded away, we were alone in a sea of white. Well. almost alone; there was one additional party camped 2 km away. For most of our 2 weeks on the mountain, the four climbers from Canada and Switzerland were the only other human beings in this vast area.
Once the excitement of the flight in ebbed, we turned our attention to immediate needs. In this type of environment, your support systems are all brought with you and, with only two of us, we relied heavily on each other. Melting snow to provide drinking and cooking water is an ongoing and onerous task. Building snow walls to protect your camps from wind is paramount. Self care in general is vital and typically difficult.At some point we looked up and surveyed the main reason we found ourselves perched on the Hubbard Glacier; Mount Logan itself. It is a beautiful, towering, ice festooned massif, and so intimidating. The walls rise 1,000s of metres above the glacier to a summit plateau covered in its own gigantic glacier. Parts of this glacier periodically fall unannounced down the battlements to the glacier below in clouds of flying ice. On this side of the mountain, the East Ridge forms the only some-what reasonable route for a human being to find a way from the glacier to the summit, 5000m above.
I have spent 25 years educating people by providing them opportunities to challenge their own comfort zones with the myriad of benefits that springs from this. My time on Mount Logan gave me a first hand schooling on my own ability to deal with adversity and consider my own personal growth. This was the unexpected product of flirting with the deep and sometimes dark boundaries of my own zones of comfort. This brought me to places that gave me pause to think deeply on such ubiquitous issues as mental health and the role of challenge and wilderness in this ever present equation.
The next 10 days was spent approaching the ridge on skis, dragging and carrying the 60 kgs of gear (each) to the bottom of the ridge, climbing up the exposed faces and ridges of the East Ridge to establish first our Camp 1 and then our Camp 2 near the top of the technical climbing of the ridge. It was here that we were faced with a difficult decision; with a weather forecast that we received through our InReach satellite device of a huge storm with 120km/h winds and -30 temperatures bearing down on the summit plateau, we opted to descend, bringing all of our gear down with us. This was both a disappointment and a relief, but a decision that was based fully based on situational awareness, logic and self preservation. We were able to fly out the next day, and, had we stayed, the next summit window proved to be a full 11 days later. At which point we would have been out of fuel and in a real pickle!
I could list 100 reasons why we need to give ourselves goals and give ourselves a reason to "get the heck out of bed" and give it a go. This expedition was the embodiment of the concept. That's maybe another reason why it was called the Logan 100!
Yoda was wrong; there is a try.
- Ian Sherrington is an associate professor in the Bachelor of Health and Physical Education with the Department of Health and Physical Education.